The Greenwich Youth Football League (GYFL) has been the only youth football league in Greenwich for decades, growing to six organizations fielding teams in three divisions, with almost 660 players and cheerleaders.
The primary goal of the GYFL is to provide an opportunity for the youths of Greenwich to play football during the fall months.
Players learn the fundamentals of football, and there is a firm emphasis on good sportsmanship, honesty, loyalty and citizenship. Players are assured  proper, safe, direct supervision with a fun-filled learning experience.
The GYFL Board of Directors, coaches and support staff all donate their time to ensure the success and growth of this league.
Frank Sarcone, who took over from Jimmy Loughran as GYFL president three years ago, is passionate about both the sport and the league, which he pointed out is unique in that players don't have to leave town for their games.
Sarcone said that with over 90 coaches volunteering their time, GYFL prizes sportsmanship, camaraderie and friendship over winning.
"If you ask any former football player to rattle off the scores of games or wins and losses, he can't do it," he said. "But if you ask him to list the team mates, he'll rattle them all off."
Registration for GYFL for fall is in full swing. There is  a $50 non-refundable processing fee associated with  registration, and all players must be residents of Greenwich, and have their primary residence here.
An exception is made for non-resident Greenwich teachers who may register their children, and any player who attends school in Greenwich.
Bantam – Must be at least 8 years old and not older than 9 on Sept 1 or  3rd Grade and 8 years old  by December 31.
Junior  – Must be at least 10 years old and not older than 11 on Sept 1.
Senior  – Must be least 12 years old and not older than 13 on Sept 1.
Players can spend a maximum of two years at Bantam and Junior levels.
Players cannot pick or plan to join a particular organization. Rather, players are assigned to individual organizations based on league need, though a player's school and geography will be taken into consideration.
Players are grandfathered into the organization they played with the previous year.  If a player is new to the league and has a sibling who is currently playing, the new player will be assigned to the same organization.
All players will be selected by a "lottery" and will be placed until the league reaches its capacity. Once the league is full, players are placed on a wait list.
All teams will have different practice schedule  days and times. All teams can start their practices on August 21 or shortly thereafter. Teams practice 10 hours a week until Labor Day. After Labor Day the practice hours are six hours a week.
GYFL teams and their practice fields:
Banc Raiders – Glenville School
Glenville Mavericks – Eastern Civic Center
Cos Cob Crushers – Bible Street (Moretti Field)
North Mianus Bulldogs – North Mianus Elementary School
Riverside Gators – Cos Cob Park
Putnam Generals – Old Greenwich Elementary School
There is a pre-season Round Robin Tournament (league-wide scrimmage) held on the Greenwich High School lower turf fields on September 10, 2017.  Regular season games start on September 17, 2017.
The regular season begins on Sunday,  September 17, and runs every Sunday until mid-November. The regular season is followed by a playoff game and a Championship Game for teams that qualify. The season ends the Sunday November 19, 2017.
All games are played at Greenwich High School – either in Cardinal Stadium or in the lower fields.
Games are played consecutively, but will start no earlier than as follows:
If your team is playing on the GHS Lower Fields:
Bantam Games begin at 10:30am
Junior Games begin at 12:00pm
Senior Games begin at 1:30pm
If your team is playing at GHS Cardinal Stadium:
Bantam Games begin at 10:30 am
Junior Games begin at 12:00 pm
Senior Games begin at 1:30pm
Game play time for individual players is under the discretion of the team's head coach. However, all players suited up to play must get a minimum of 10 plays per game.
There are weight limits for players. Although there are no minimum weight limits for any division, there are limits for positions within the division.
Players are "weighed in" prior to the start of each game.
Wearing the complete game day uniform and equipment (less helmet & shoulder pads), a player must be under the following weight.
Bantam Division:  95 lbs.   MAX. to play unlimited position**
Junior Division:    115 lbs.  MAX. to play unlimited position**
Senior Division:   145 lbs.  MAX. to play unlimited position**
** Unlimited denotes: QB, RB, TE, Wide Rec., LB, DB & DE
** Limited denotes: Center, OG, OT, DG & DT
---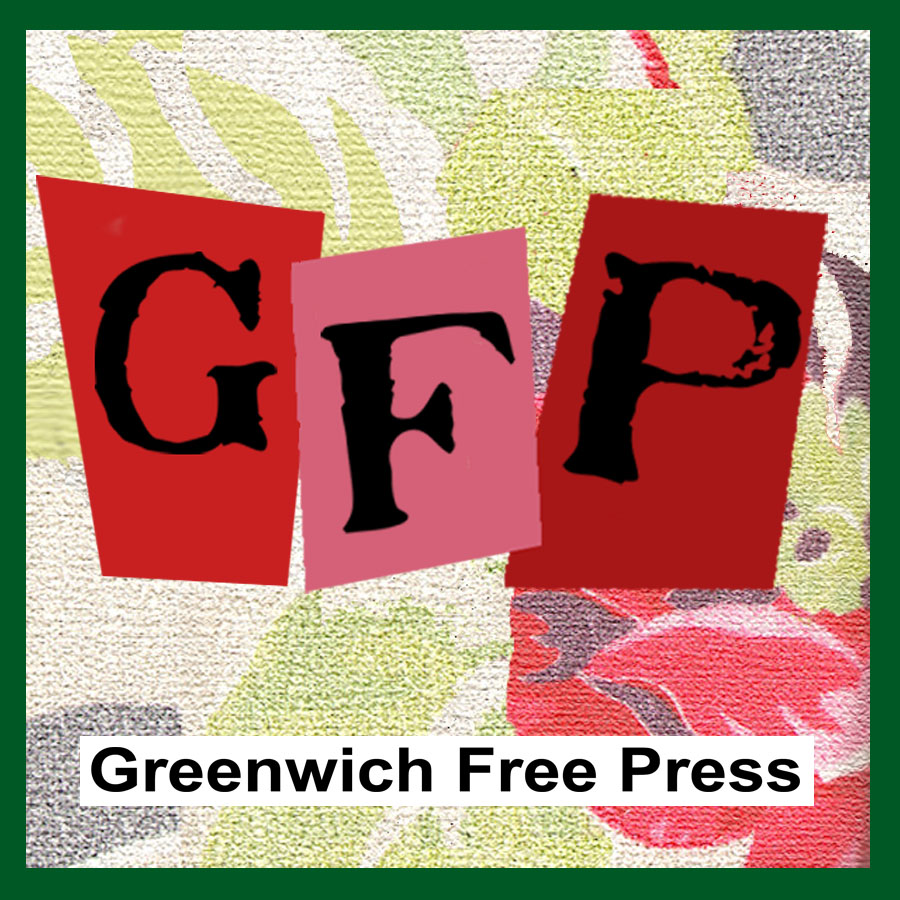 Email news tips to Greenwich Free Press editor [email protected]
Like us on Facebook
Twitter @GWCHFreePress