After his first few months in office, Mike Bocchino, State Rep (R-150) described settling in after winning a close race against Jill Oberlander last November. Over bagels and coffee in Upper Crust Bagel in Old Greenwich, Mr. Bocchino reflected on his experience so far.
"There was a lot of note-taking," he said of the orientation provided new legislators. "It was fun, but a lot of work of putting  names with faces, learning procedures, committees and order of operations. But, it's been an honor."
Mr. Bocchino said the mentor program also helped him move quickly up the learning curve. It helps that is mentor is his friend Fred Camillo, R-Dist. 151, and the duo often commute together to Hartford.
Though Bocchino and Camillo don't share committee assignments (Mr. Bocchino's committees are Energy and Technology, Higher Education & Employment Advancement, and Children), he and Mr. Camillo co-sponsored Emily's Law, a bill before the Environment Committee that would create a minimum age for towing any person behind a vessel and require the completion of a safe towing course.
Mr. Bocchino said he is also keeping a close eye on the work on both the Tomac and Sound Beach bridge projects, which will have an impact on businesses in the village of Old Greenwich.
On a related note, Mr. Bocchino said he is monitoring possible change in state liquor store laws that might usher big box liquor stores like Total Wine & More into Greenwich. "That would deal a blow to independent liquor stores like Old Greenwich Fine Wine & Cheese," he said. The independently owned liquor store on Sound Beach Ave, which is already poised to compete with Kings wine shop when it opens this spring, sought to differentiate themselves by adding a cheese section and offering advice on pairing wine and cheese.
Border Tolls in Greenwich
Mr. Bocchino said he was vehemently opposed to the installation of tolls on I-95 at border of New York and Connecticut, which is located right behind both New Lebanon School and his own home. He said the Transportation Committee Chair Tony Guerrera, D-Dist. 129 out of Rocky Hill, is leading the charge to return tolls to I-95.
"I keep saying 'Show me a better way to pay for this,' and they keep saying nothing," Guerrera was quoted saying in a Hartford Courant last week.  The chair of the transportation committee sees tolls as a stable source of revenue for deteriorating highways and bridges.
Guerrera is eyeballing "congestion pricing" tolls, which, unlike the earlier tolls on I-95 that required a full stop, are unmanned tolls that can be put over one or more lanes. Drivers pay by EZ-Pass to get a faster trip in the congestion pricing lane and drivers in other lanes, without tolls, generally have more cars and move more slowly.
But the state rep from Byram isn't buying it. "It's another tax for people in the border towns," he said, adding, "Guerrera has no concept of the impact the tolls will have on our roads."
"In today's technologically advanced society, everyone has a smart phone or GPS to keep aware of the traffic and of available alternate routes on local roads," Mr. Bocchino said.  He pointed out that the technology doesn't alert drivers of school zones or hazards such as low bridges.
Right off I-95 in Byram traffic would potentially divert past New Lebanon School. Over the state line in Port Chester, trucks coming off I-95 already get stuck under the railroad bridge on Main Street.
"His claim is revenue," Mr. Bocchino said, referring to Mr. Guerrera's proposed congestion pricing tolls. "When are we going to realize raising revenue is not the answer?" he asked, describing the proposed legislation as short-sighted. "The answer is to cut spending, like families do on a daily basis."
"We've never experienced a lock box on the transportation fund," Bocchino continued. "Why not spend some time doing that first. Since the collapse of the Mianus Bridge in 1983 the transportation fund has been raided."
On a related note, Mr. Bocchino said that since the State Police turned operation of the Weigh Station over to the DMV, it is only open sporadically. "You can open a CVS 24 hours, but not a weigh station?" he asked, incredulously.
"Why not return the operation to the state police and keep the weigh station open on a regular basis?" Bocchino asked, adding that upping enforcement on out-of-state trucks would contribute to the transportation coffers. "In one fell swoop we secure the revenue in the transportation fund rather than burdening tax payers."
Mr. Bocchino finds comparisons to tolls in Massachusetts as troubling. "You have highways widened to six lanes in Massachusetts to accommodate tolls. Can you imagine widening I-95 at the New York-Connecticut state line?" he asked.
Mr. Bocchino cites a third reason tolls are problematic. "There is no guarantee you collect all the money. They take a picture and mail you a bill. There is a cost associated with sending out those bills," he said. "It's going to give residents and businesses another reason to leave the state of Connecticut," he said, predicting that installing tolls would be "the last straw."
"Governor Malloy said he was against border tolls. Is he going to stay true to that?" Mr. Bocchino asked, describing Malloy's declaration as a 'pie crust promise.' "Easily made, easily broken," he said.
Along with State Rep Camillo, Mr. Bocchino testified in Hartford last week against the idea of tolls. "Now it has to get through the transportation committee. From there it goes to the floor for a vote or go to another committee. It might go before the Finance or Appropriations committee because it is not a no-cost thing."
"There are so many things taking place on a state level that effect Greenwich," Bocchino said. "We hope people will sign up for our email blasts to keep informed." (To sign up for Mr. Bocchino's newsletter click here and enter your name and email address on the lower left side of the page). Constituents are also invited to contact State Rep Bocchino's office with questions, ideas or concerns. Email: [email protected]  Tel. (800) 842-1423.
See also:
Small Businesses Make the Village of Old Greenwich Extra Special: OG Fine Wines & Cheese
Meet Michael Bocchino: Candidate for State Rep. 150th District
Bocchino Victorious over Oberlander for State Rep. 150th District
---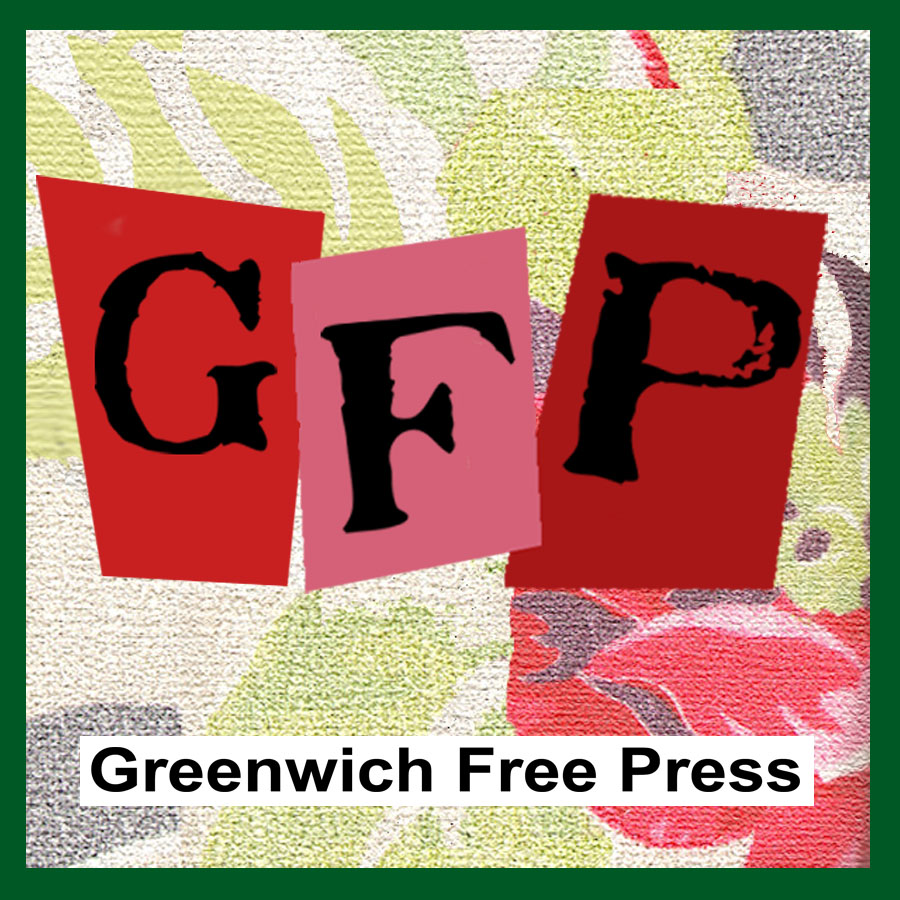 Email news tips to Greenwich Free Press editor [email protected]
Like us on Facebook
Twitter @GWCHFreePress