GCDS went before the Planning & Zoning commission Tuesday night with proposed improvements to their athletic fields at 47 Fairfield Rd, which abut single family residences, Greenwich Skating Club and Greenwich Country Club.
The application got off to a rocky start and stayed bumpy during nearly two hours of discussion.
P&Z chair Margarita Alban said the commissioners received documents on as late as Friday and she was surprised to learn the proposal was not merely for "some stadium seating and improvement to the fields."
The proposal is to upgrade two grass playing fields to synthetic turf, and construct a building with locker rooms and toilets underneath spectator seating with 478 seats, in addition to portable bleachers that seat 200.
"Cardinal Road is a disaster with parking, but I say we'll make it better. If we keep the fields grass without additional parking, then you'll have a terrible scenario." – GCDS Headmaster Adam Rohde
The proposal includes 60 new parking spots, upgrades to Cardinal Road including a sidewalk, and a bridge over the creek on Cardinal Rd, which is a private road owned by the Greenwich Skating Club and GCDS.
GCDS Headmaster Adam Rohde apologized for any unclear statements and offered the commissioners a site walk, which pleased them.
"It's 478 seats, plus 200 stadium seats – that 678 people. That's not small to us. That's not a few little bleachers. We'd love those 678 to be up at the Stanwich campus," Alban said.
"The POCD prioritizes educational facilities, including athletic facilities, but we have to balance the needs of the community and the traffic." – Margarita Alban, P&Z chair

Attorney Bruce Cohen, representing the school, said the commission had specifically recognized the relationship between the new GCDS High School on Stanwich Rd and the athletic fields at the lower school when they required the school to bus student athletes from the high school to the new field.
"Our plan is not to build another stadium at Stanwich Rd," Mr. Cohen said. "We have the fields…It's been used for decades as playing fields under special exceptions."
"The miscommunication was that I wanted to see more of the high school sports activities contained on the high school campus, so that in long term you're not moving people around all the time," Alban said. "I thought I had buy-in from all of you, but when I opened the proposal I saw a different concept."
Alban said she had anticipated a proposal for something temporary so the school could migrate athletic facilities to the GCDS High School on Stanwich Rd rather than bus students from campus to campus.
Mr. Rohde said currently the GCDS high school has just under 200 students, but received 157 applications for 9th grade.
And while the high school is growing, traffic engineer John Canning tried to put the enrollment projections into perspective.
He pointed out that GCDS High School will have a maximum of 550 students, which is one fifth the size of Greenwich High School.
"The T Word" (Traffic)
"Students and staff are bused to and from fields so there will be very little traffic," said traffic engineer John Canning, who was hired by the school.
Mr. Canning suggested the commission was colored by their experience with Greenwich High School, where enrollment is about 2,700, and that it would be impossible to put a field on the Stanwich Road campus anyway.
---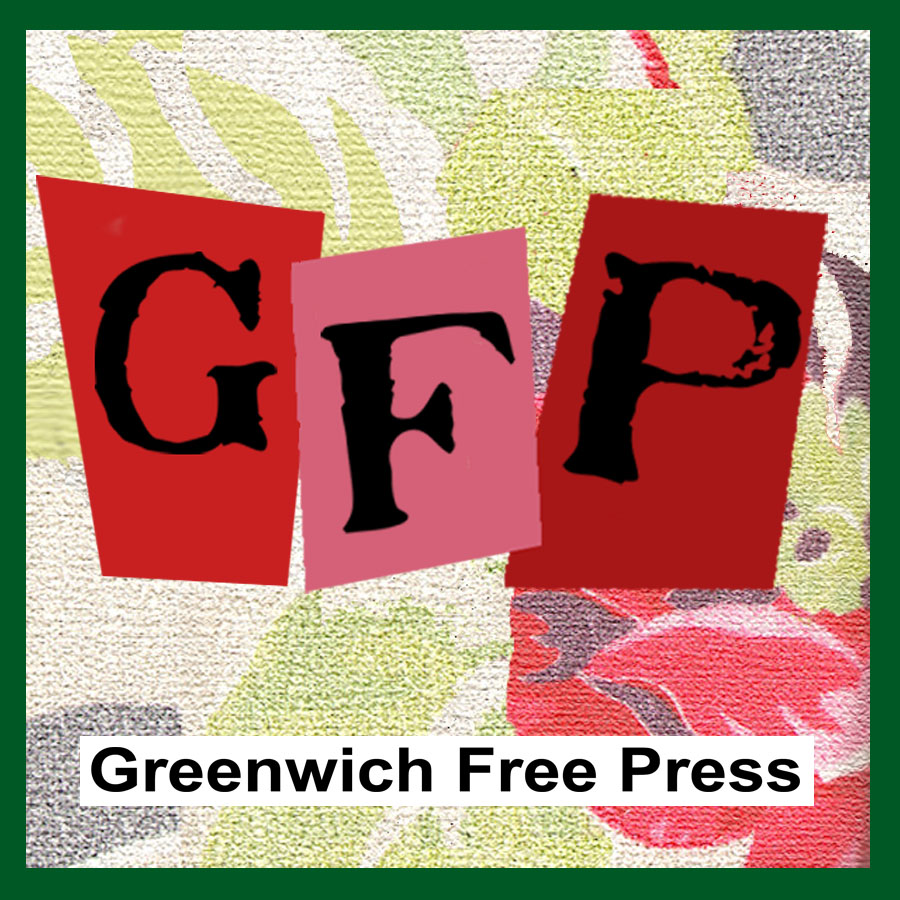 Subscribe to the daily Greenwich Free Press newsletter.
---
He said the GCDS fields are mainly used by the middle schoolers, and mostly early in the afternoon from 3:00pm to 4:00pm, and then by GCDS high schoolers starting at 4:00pm.
He said traffic around Fairfield Rd would be minimally impacted during every day activity.
"We know parents are very enthusiastic and their attendance may be much more than you expect."
– P&Z chair, Margarita Alban
Mr. Canning did acknowledge that days with a big game would be a different story. "You don't design for an event that happens three times a year," he said.
The commissioners said it is that rare event that generates resident complaints to P&Z.
"What really surprised me about your traffic report is how little change you show in the level of service," Ms Alban said. "It filled my little heart with doubt."
Field House
"It's meant to be a transient locker room, to change, get some strategy from coaches and head home on the school bus or go back up to the campus to meet mom or dad. It's not intended for kids to live there." – Paolo Campos, Patriquin Architects
Paolo Campos from Patriquin Architects described the proposed building, which he referred to as a field house. He said inside there would be a lobby, boys and girls locker rooms, visiting team locker room, small training room and toilet facilities.
There would also be public toilet rooms on one side of building. The concourse level would have bleachers and stairs.
"Functionally the locker rooms are very compact. They are not professional or collegiate," Campos said. "People don't leave their stuff here."
"In the perfect world you'd do something great and you'd do it on the Stanwich campus." – P&Z chair Margarita Alban
Ms. Alban said the Architectural Review Committee's feedback concerned inconsistencies with the neighborhood, though she did take time to compliment upgrades to the main GCDS campus, describing them as "spectacular."
Alban also noted that per the POCD, P&Z will not weigh in on synthetic turf vs natural grass fields. "There's too much controversy over it," Alban said. "And we don't have the expertise to address it."
"The concern is not about you having fields, the concern is about traffic impact on the neighborhood when you have tournaments and bring kids back and forth. Our trade off is protecting the neighborhood." – Margarita Alban, P&Z Chair
Commissioner Andy Fox said the proposed field house felt "a little forced where it is" and "possibly not functional for its intended purposes."
"Did you investigate using the Skating Club in the fall and spring for lockers and bathrooms as an interim step?" Mr. Fox asked, noting that the Skating Club is only used seasonally. "The locker rooms there are fine for soccer and lacrosse, but won't work for football. But at least it would give you rest rooms."
"You're trying to cram the seats on top of it because it's so long and narrow," Mr. Fox added. "We feel Stanwich has a lot more available parking up there."
"Look at school related traffic in town," Fox said. "The further you get from Hillside Rd, GHS and CMS – if you can move away some, it'll help. …God forbid you have two sets of finals at the same time."
Mr. Rohde said the GCDS Athletic Director could schedule games so they are not back to back with GHS games.
"They would not play same day," Mr. Rohde said.

Mr. Fox asked the applicant to provide a master field schedule, with all sports, including the numbers of participants.
"The GCDS High School is in the prep school league. There will be Wednesday games. The (public) high school is down the road. If the high school has a game and there is a game on Cardinal Road, it's going to be a nightmare." – P&Z Commissioner Andy Fox

The applicants noted their team of consultants had appeared multiple times before other departments.
Dan Kroeber, an engineer from Milone & MacBroom, said the GCDS team had been before Wetlands Agency for months, and worked with DPW staff and undergone a third party review with CDM Smith. They also appeared before the Architectural Review Committee.
He said Cardinal Road would be improved to 26 ft wide and would include a sidewalk to improve pedestrian safety.
Also, he said because existing parking is deficient, they propose to add 62 parking spaces for a total of 101.
"We do feel there will be multiple benefits to parking, which is sometimes disorderly and folks park on the road," he said. "The existing road just stops. You need to make a K-turn to turn around. For fire trucks or buses, that's not ideal. Even for a car, you can't make that radius."
"Sometimes the Skating Club has a deal where they let kids park there. We're trying to stop them using our side of the parking lot," Rohde said when asked why there is a chain across the existing GCDS parking lot on Cardinal Road.
During public comment the immediate neighbors in the area of Cardinal Road shared their concerns.
Lisa Bishop, who lives at the corner of Fairfield Rd and Cardinal Road said all three neighbors on Cardinal Road have repeatedly asked GCDS not to let Greenwich High School students park there.
She said neighbors were concerned about traffic and feared that without enforcement, the added parking spots would attract even more GHS students.
"You'll increase the number of high school students racing down the street at those prime times and putting our children in danger," she said, describing the existing traffic and parking as a nightmare.
"Public high school parents are now using Cardinal Road to park and sit and wait for their students." – Lisa Bishop, Fairfield Rd resident
Ms Bishop said learning that GCDS wanted to add parking for the fields gave her pause. "Greenwich parents being Greenwich parents don't always think rules apply to them," she said.
She also said she was concerned about her privacy and retaining a residential feel. "We don't want them seeing our living rooms on a daily basis," she said.
Joe Boldt, a 37-year resident at the other corner of Cardinal Rd, said he feared degradation of the neighborhood.
"Cardinal Rd has been a sleepy little lane for nine months out of the year for the entire time I've lived there," he said.
Ginger Boldt said people constantly use Cardinal Road to turn around. "I would like everyone to come sit in my kitchen with me and watch the traffic," she said.
Jenny Larkin of Hillside Rd described "tricky sight lines" at Brookridge, Hillside and Cardinal Rd where they intersect with Fairfield Rd, and expressed concern for pedestrian safety.
"There's a lot going on at all of those intersections," Larkin said. "It's not just traffic. It's safety with moving human beings. We're dealing with teen drivers. They're late, they're texting. We had three pedestrians killed in the last month in Greenwich."
In the end attorney Bruce Cohen said the applicant would reflect on suggestions including feedback on the field house, the possibility of using Greenwich Skating Club facilities, and putting together an event management report.
"Migrate more toward Stanwich, that's really what we're looking for," Alban said.
"There are limitations on the use of Stanwich," Mr. Cohen replied.
The application was left open.