The Cone room was packed for Tuesday night's debate among Republican candidates for Board of Estimate and Taxation (BET), with a standing room only crowd.
Incumbent Mike Mason guessed it had been 30 years since the last primary for BET.
On Sept 12, Republican voters will have a chance to vote, which will result in a day off for students because most of the polling locations are in schools.
The debate, hosted by the League of Women Voters of Greenwich featured a variety questions, including whether to support an elected vs appointed tax collector, how to control health care costs for town employees, how to fund pensions, manage costs of environmental remediation, and minimize debt while funding capital projects.
Nancy Weissler, who is finishing her second term on BET, acknowledged the primary had created a good chance for outreach.
"I don't think any of us anticipated a primary, but we're in it and it's been interesting to talk to people," she said to the standing room only crowd. "We meet with the RTM and with various citizens, but we're interested in hearing what all of you have to say."
While many incumbents answered questions in unison with their existing colleagues' replies, the new candidates – Andy Duus, Debra Hess and Karen Fassuliotis – spoke mostly to their experience and qualifications.
Ms. Hess said repeatedly that she would relish and enjoy the opportunity to serve on the BET. Commenting on the alleged theft of funds by a parking service employee, she said, "I've done this a lot. I enjoy it. I like it. Auditing can be fun."
Karen Fassuliotis, who was endorsed by RTC over the incumbent Leslie Tarkington, not only talked up her expertise as an attorney with a PhD in toxicology and pharmacology and experience with Superfund sites, but contrasted herself to Mrs. Tarkington, who petitioned her way onto the ballot.
Ms. Fassuliotis, who grew up in Greenwich and served four terms on the RTM said that although she did not have a degree in finance, she was familiar with the town budget process.
"I'm the only Republican candidate with both a law degree and a PhD in toxicology and pharmacology," she said, adding that the BET has a law committee that considers settlements in lawsuits against the town. "The Democrats have a lawyer, Beth Krumeich, on the committee, so having a practicing lawyer on the committee makes sense."
She said she previously worked on Superfund remediation that ultimately cost the company she worked for $.5 Billion to clean up.
"Change is good. It brings about new ideas," she said.
While non-incumbents listed ideas and relevant experience, the seasoned members elaborated on the BET's hard work and accomplishments, as well as the enormous time commitment involved.
Mrs. Tarkington suggested the BET have support from a senior analyst.
"The BET has so many responsibilities. Now we have rating agencies since we issued debt and the equivalent of an official offering statement take up more and more time of BET," she said. "The BET is the only organization in town that has responsibility for all the town departments."
She pointed out that many are not aware that only 27% of town employees report to the First Selectman.
"We've taken on more and more responsibility… we need additional support," Tarkington said.
On the topic of controlling personnel costs, Mike Mason said that in 2004, the payroll was 69% of the town's operating budget, and it is today at about 60.3%.
"We've been reducing staff and restricting new positions wherever possible, and yet trying to maintain level services," he said. "I've been part of all of that. The key to it is our nine different labor contracts with the town."
Mrs. Weissler said that there could be more opportunities to consolidate, outsource and use technology.
Andy Duus, who spent two decades on Wall Street serving corporate and municipal clients, served on RTM's budget overview committee and co-authored presentation on looming debt crisis in Greenwich, said, there are opportunities to reduce head count in town.
Leslie Tarkington said that part time labor represents 15% of total work force and that part timers also receive benefits. "The First Selectman has taken leadership in reducing head count with his employees, but we've not seen that kind of reduction with the two other parts of town."
"I believe the town can do a better job negotiating labor contracts, not just cherry picking certain parts of the contract but looking at the entire contract and making sure that the labor unions understand that we're in different economic times," Fassuliotis said, adding that public-private partnerships can reduce costs.
"Part time workers are great because it gets people off the books, but it also disrupts the town workers," she said.
Mrs. Hess said she had 30 years of finance experience, including 14 years as a CFO. "I know how to operate a finance function: I know financial reporting, I know tax, I know audit, I know process, I know technology. I've led complex finance organizations. I've on-boarded billions of dollars of real estate and managed the financial performance of those assets."
Hess said head count is important, but technology can reduce overall costs.
Mr. Drake, a Greenwich native and public school parent with a background in corporate investing and 10 years on the RTM, said that fringe benefits rather than just decreased head count are important and have decreased since the last budget. "Our challenge is benefits – health and pension benefits," he said.
On the topic of pensions, Mr. Duus said, "Long term we may want to consider migrating those on defined benefit plans – primarily the safety workers in town – over to defined contribution pension plans."
Mrs. Tarkington said the outsourcing of pension management was an amazing feat. "This movement should create a lot of opportunity for BET members to do some other projects than just work on support roles for the pension board," she said.
"I think it's a crime what's happened to our pension investments in the past ten years," Ms. Fassuliotis said, adding that pensions would be a major focus for her on the BET.
Fassuliotis, who said she was hopeful the new pension management company would perform better.
"For us to be perennially the lowest performing in the country, while our town is simultaneously home to so many hedge fund experts and financial talent – I don't know what happened," Fassuliotis continued. "Our system is currently broken. It's bad for our retirees, for people who work for the town. All of us have to write a big check for what's happened."
On the topic of challenges to BET, Mrs. Tarkington brought up the issue of declining school enrollment, pointing out that if the trend continues, it will have implications for the number of schools in town.
"These topics such as a new New Lebanon School become all of our topics," she said.
"We are a real estate investor as a town. We need to maintain those assets," Mrs. Hess said. "Looking out 10 to 15 years, that's going to be a big cost and we need to stay on top of it.
When New Lebanon School was identified as the elephant in the room, Mr. Drake pivoted to Nathaniel Witherell.
"Having Nathaniel Witherell as a private, money-losing nursing home places a burden on the taxpayer and is probably not sustainable in the long term," he said.
Mr. Drake added that environmental remediation will also be a challenge for the taxpayer. "We must remediate and we must do it efficiently," he said.
Mrs. Weissler said BET needs to take a good hard look at services, "given the math if 80% of costs are labor and most contracts are unionized, we're going to have to make some tough decisions." She said that in Westport, since 2009, non-school headcount has been reduced by 12%. "Gradually we should be looking at that same process," she said.
"We are facing potentially hundreds of millions of dollars of clean-up across out town," Fassuliotis said. "I believe this will be a major component on our budget."
Andy Duus said historically Greenwich taxpayers have paid about 14% of total personal taxes collected by the state, and that if that continues, "It's a tremendous burden facing taxpayers here. It's getting very ugly, very quickly. Who wants to move to a state that has a perennial crisis?"
"We've lost our tax advantage for residents. If you have someone from New York City wondering where to go, it's less likely going to be Greenwich," Duus said.
On the subject of funding capital projects the candidates all shared a chorus of support for modified pay-as-you-go.
"This town has a fundamental bargain with its taxpayers that your taxes will be modest," Mr. Drake said. "That implicates and implies that the town's debts will be modest. Republicans have always been firm in protecting the taxpayer from burdens from excessive debts."
Asked where the BET might find efficiencies, Mrs. Hess, a public school parent who praised Greenwich Schools, said, "My sense is there is opportunities to save further within the BOE."
Mr. Drake said opportunities for more shared services are already being pursued.
"We now have one system for payroll in the town," Mr. Mason said. "Capital projects involve more communication than ever. …the most important part is to have people on elected boards to saying, 'We don't do that.'"
Mrs. Tarkington said there is more opportunity for efficiencies in areas including IT.
"Computer services is rich for looking at," Ms. Fassuliotis said. "And we have two Human Resources departments – one in education and one in the town – and HR functions are basically the same."
Mrs. Weissler suggested looking into consolidating purchasing just like the print shop was consolidated.
On the topic of an appointed versus an elected tax collector, all were in unison to maintain the status quo with an elected official.
"In the last municipal election the voters had a choice between two candidates with two totally different ideas," Fassuliotis said. "It was overwhelmingly in favor of an elected position and I support it staying an elected position."
"I am an elder law attorney and deal a lot with elderly who for some reason fall behind in their taxes and have gone many times to the tax collector and they appreciate hearing someone they can relate to and is held accountable," she continued.
Asked what should change on the BET, Mr. Mason said, "The BET could use some more technology. I'd like to see our tool box change."
"I've not served on BET, but looking from the outside, it's like a bunch of spaghetti, with RTM and all these committees," Mr. Duus said. "But it seems to work because we have the involvement of a lot of dedicated and hard working citizens. I'd like to see more technology and more benchmarking."
Ms. Fassuliotis said she viewed the BET from a taxpayer's standpoint, and suggested the BET look at lower predictable taxes and change the way conditions are used to approve capital projects. "We look too much on conditions and we should encourage our departments to look for moneys outside the tax base."
On the subject of health care costs, Mrs. Weissler, who chairs the health care committee for BET, said switching to the state health care plan saved the town $10 million a year.
"We are in a place where health care costs are high and we know we tend to have heavy users of health care," Weissler continued.
Mr. Duus said it was positive for the town and employees to switch to the state health care plan, though firefighters declined to make the switch. Still, he said, "I am very concerned that the state health care plan can not continue. I give it maybe two years at the max, and all these health care expenses will come back on our shoulders. It's nice now, but it's not going to last."
"Recovery is not around the corner. We're entering into a new budget normal," Duus said.
Mr. Drake said the savings from migrating to the state health care plan were significant.
"The trend of the town's health care cost progressed from $48 million in fiscal 2016, up $6 million to $54 million in fiscal 2017. Then, instead of increasing another $6 million, which would be the trend, thanks to moving to the state partnership plan, it went down $5 million to $49 million in fiscal 2018."
However, Mr. Drake cautioned, that in addition to managing costs, head count must be managed.
Mr. Mason pointed out that a large number of Greenwich retirees are switching to the AARP health insurance plan, "because they're an even bigger buying entity and they're finding savings."
"We're doing nothing to educate our retirees that there are other entities out there," he continued. "I'd anticipate about 12% to 14% of our retirees are going to switch from the town's health care to the AARP plan."
Mrs. Tarkington, whose experience includes working as senior banker, adviser and investor at Citigroup's Global Corp Finance business said, she was proud of the record of BET supporting schools and services, improving buildings and infrastructure, and building up financial reserves which have "enhanced Greenwich's status as the premiere community in Connecticut." She said she was also proud of the steady reduction in mill rate increases.
See also:
League of Women Voters Schedules Debates: BET, BOE and Selectmen
---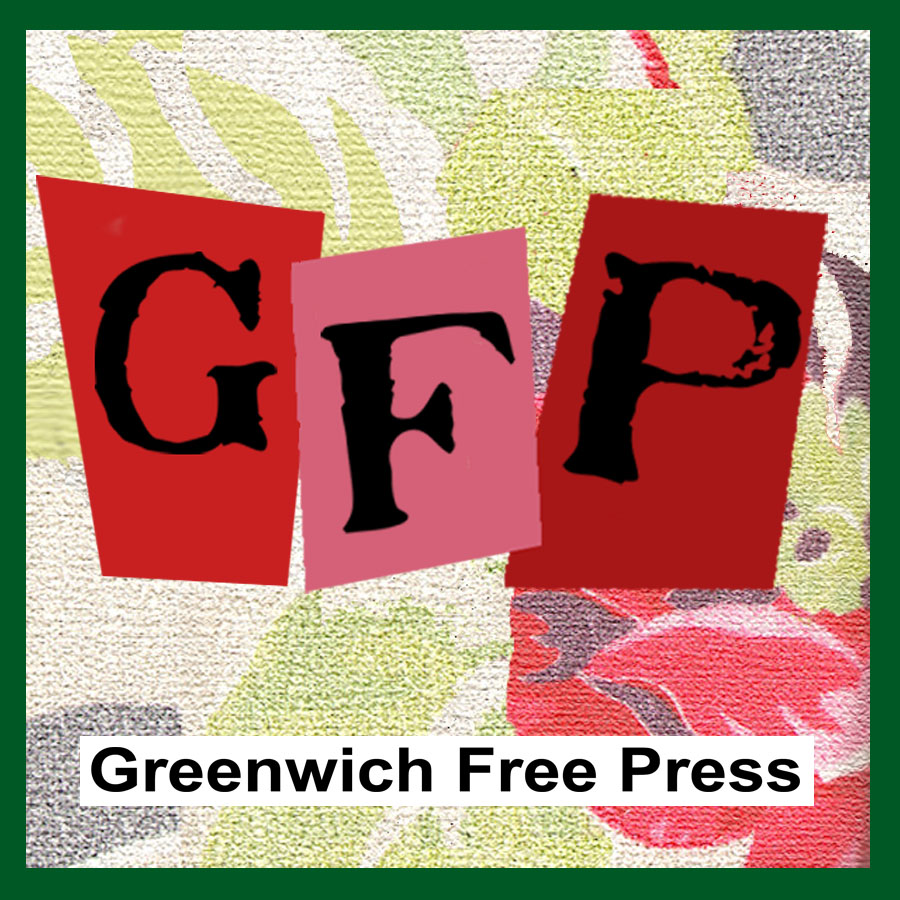 Email news tips to Greenwich Free Press editor [email protected]
Like us on Facebook
Twitter @GWCHFreePress