Residents returning to Greenwich from Nantucket on Wednesday were able to extend their 4th of July holiday weekend by visiting the Something Natural's Greenwich location at 189 Greenwich Avenue.
Regular visitors to Nantucket's long running bakery and sandwich shop have grown accustom to sandwiches on freshly baked bread, natural tea, organic juices and cookies.
The hankering does not diminish at Labor Day.
On Wednesday, Isabelle Schiavi, who lives in Greenwich, said that at the end of every summer, she leaves Nantucket with a suitcase full of their freshly baked Portuguese bread, which she freezes when she gets home.
As in Nantucket, at the Greenwich Avenue location (a former 1800's carriage house behind Saks), baguettes and the ever-popular Portuguese bread, are baked fresh daily, along with Oatmeal, Whole Wheat, Herb, Six-Grain, Rye and Pumpernickel.
"I just came back from Nantucket yesterday," Schiavi said.
"This is our favorite place on Nantucket. I'm so excited this is here in Greenwich."
"It's almost like a little farm, with little picnic tables," she said. "I love that you can go there in your bathing suit, and it's nice and shady after being at the beach."
Something Natural on Nantucket, owned by Matt Fee, originally opened in 1970. The bread is baked fresh daily, and customers can taste the difference.
Schiavi said the Nantucket location was overwhelmed with devotees this past 4th of July weekend.
On Wednesday in Greenwich, the mix of customers was broad: families with young children, financial services workers, retail employees from Greenwich Avenue and devotees of the original Something Natural on Nantucket.
The eatery features a short list of signature salads, which are additions to the original menu. All are named after beaches on Nantucket, including the 50 Cliff Cobb, Surfside Salad, Cisco Caeser and the Brant Point Bowl. All the salads have become quick hits.
Manager Nate Kalista, who previously managed the Nantucket location for eight years, said on Wednesday that  in Greenwich, the Brant Point Bowl has been popular with its featured ingredient, sweet potato.
GFP sampled three "half-sandwiches, each priced roughly at $6.00, and found each large enough to be adequate for lunch.
The Liverwurst and Onion, which we paired with Rye bread, pickles and mustard, was a delicious trip back to yesteryear.
The half sandwich of Sprouts, Veggies and Cheese, was perfect with Provolone cheese and Portuguese bread.
The Roast Beef sandwich on Portuguese bread came with mayo, lettuce and tomato. We recommend adding  Lite Horseradish for a nice extra bite. Something Natural roasts their own roast beef on premises and it melts in your mouth.
In fact, all the sandwiches at the Greenwich location have the same ingredients and prices as the Nantucket location.
Other favorites include the lobster salad sandwich; smoked turkey, tomato and Swiss cheese; and "Sheila's Favorite," which features mayo, Swiss cheese, pickles, carrots and tomatoes on Oatmeal bread.
Judy Ceruzzi-Craig, who had just returned from the holiday weekend on Nantucket with her son Robert Craig, who graduated GHS in 2012 and now lives in Chicago, raved about Something Natural.
"I love the lobster salad," Ceruzzi-Craig said. "But today we're ordering the 50 Cliff Cobb and a smoked turkey sandwich for my mom, who is 91."
Matt Fee began brewing tea himself, and customers loved the combination of hibiscus and mint flavors. Today, the "Matt Fee Tea" is a popular staple of the selection of organic teas, juices and Spindrift Sparkling Water.
Something Natural, with its lawn and blue hydrangeas, is located behind Saks at 189 Greenwich Ave.  Tel (203) 863-2100
See also:
Something Natural is Open in Greenwich, with Delicious Bread, Cookies and Sandwiches 
Something Natural of Nantucket Unearths History in Former Greenwich Ave Carriage House 
"Something Natural from Nantucket" to Open Behind Saks
---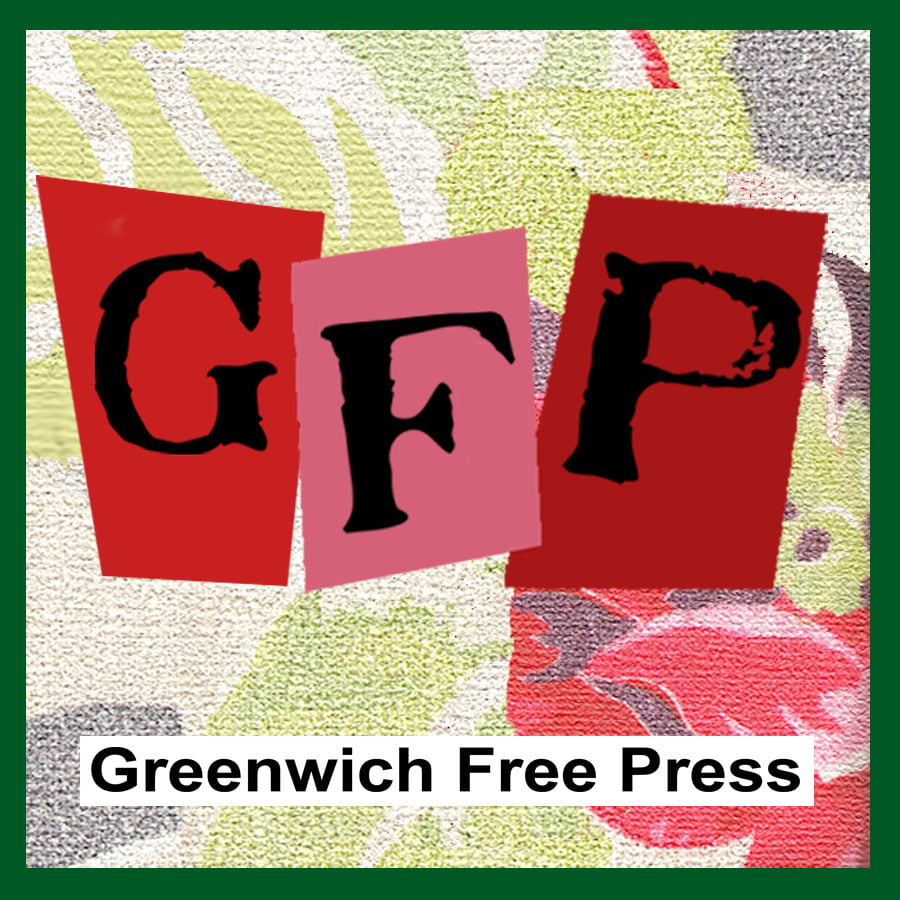 Email news tips to Greenwich Free Press editor [email protected]
Like us on Facebook
Subscribe to the daily Greenwich Free Press newsletter.