By Scott Simonsen, Owner, Old World Craftsmen, Greenwich
This is a tough cost article to write. It's a little like being asked "How much does a car cost?" or "How much does a house cost?" The range of house costs is so broad, and answering the question that a house can cost from $250k to $50M doesn't provide the reader with much useful information.
Where We Can Start
Cost per square foot
One approach builders and homeowners use to take a preliminary guess at a new build or an addition to their home is to discuss cost per square foot. Let's say a 2500 square foot home in Greenwich can be built for $700,000. This means an average build cost of $280 per square foot. This number really works best in the aggregate, meaning as applied to the whole home. Kitchens and bathrooms are way more expensive to build than other rooms, for example.
How many stories
The first story of a home or addition is the most expensive, because it requires site work, footing, foundation and possibly a basement. Effectively you are building two stories, really – a basement plus the first floor. So the cost per square foot of a single story addition, which requires all of the site work, plus a roof, could be more like $350 / square foot.
A Note About Second Stories
A majority of homes in Westchester and Fairfield counties are two story. Since no one really loves stairs, why is this? The biggest economic reason is that once the foundation and first story are built, adding a second wood framed story is much lower cost. The foundation and roof are needed no matter what, so there is significant efficiency in framing up a second story before capping it with the roof. A build out of a second story on a solid first floor could be in the range of $150-$200 / square foot. The second main reason for building a second story is land scarcity and the ability to fit more living space on a given parcel of property within the property setbacks.
Adding a 2nd story on an existing home
It's important to understand that this is completely different than the cost efficiency of building the second story during the new construction of a home. It's great that this sort of addition can have savings because it may not require expensive foundation work, but here are key considerations:
Verification of the foundation: the existing foundation must be inspected, possibly even with a probe hole to check depth to verify that it is in shape to support two stories.
Reinforcement of the first floor: The wall framing on the first floor must be verified to be able to support the second story. The key area here is going to be the size of the beams above any windows and doors.
Roof Demo: The existing roof will have to be removed and an entirely new one rebuilt on top of the new story addition. "Raising the roof" is rather a misnomer – it doesn't get raised – it's disposed of and rebuilt, connecting it into any existing 2nd floor rooflines.
Floor Framing: The ceiling of the existing 1 story space of a home will usually be structural members only sized to hold up the ceiling, not to support a second floor. So a second floor will require a new floor structure. This can be built on top of the ceiling structure of the first story, to avoid too much impact to the first floor OR the ceiling framing can be removed, or "sistered" with larger framing members to support the second floor.
The Need For Blueprints
There is no question that your local municipality will require blueprints for the application for a building permit for your addition. It's never advisable to add finished living space to your home without a building permit, as this can cause legal problems including preventing the sale of your home until an illegally added space is filed and permitted, which can take months. (See our article "Do I need a building permit?")
In the worst case, the town can actually obligate you to remove an illegal structure.
The following is a list of essential specs that need to be included in the blueprints for accurate cost information:
• Floor Plan
• Elevation views
• Foundation plan
• Site Plan
• Electrical Plan
• Window and door Schedule
• Molding Schedule
Key Budget / Design Considerations:
How am I going to heat and cool the new space? Is my existing system large enough for the additional space? Part of the design phase should be an assessment of the existing system for capacity or discussion of a separate system for the additional space. If the addition has a much different exposure or heating profile than the original part of the house, a popular solution is a "mini-split" unit which can operate as a heat pump as well as an air conditioner to heat and cool a large space quietly and efficiently with independent temperature control.
How will the addition impact and tie into the roofing and siding of the original house? One thing we sometimes overlook how to access the addition from the existing home – a new hallway may be needed, and certainly a new opening, possibly on both stories. Also to be considered is how the new roofline will tie into the existing roofline of the home in an attractive and practical way. Lastly, how will the addition be finished off with siding – matching the rest of the home or with a contrasting but pleasing style.
Is there a bathroom in the addition?
Most additions we do include an additional bathroom, especially since master suite and kitchen / powder room additions are some of the most popular. The path of the plumbing water and waste lines to your existing plumbing main must be thought out and walls or basement ceilings may have to be opened in the original part of the home to implement the connections.
What is the lighting and electrical plan? Switches? Outlets?
Your new space will need to be properly lit, and blueprints should detail lighting and code compliant and convenient (for you) switch and outlet locations. The electrical plan is an essential component of the design blueprints.
Basement: Will the addition have a full basement, a crawlspace or if it is a small addition, can it be built on piers? It's a good idea, and sometimes essential to open a connection to the new basement or crawlspace through the foundation of your existing home as well for access as well as pipes, wires or ductwork. It's not a good idea to create a crawlspace below your house that is inaccessible, and it's better if it can be accessed internally rather than through a door or hatch in the foundation at the exterior.
Sample Budget
To give you an idea of prospective costs, here is a sample budget for with line items typically required to build a two story addition, let's say about 20 feet x 20 feet, including excavation and foundation work and a bathroom.
Addition project components
Closing Thoughts & Scope Creep
Naturally, to get numbers properly personalized to your project, you'll have to go through a thoughtful design phase with detailed blueprints which the builder can use to provide accurate pricing. As a builder, one of my goals is to get enough detail that the price is the real, accurate price and that avoids excessive scope creep during the project. One main reason for the infamous "scope creep" during a project is simply insufficient consideration during design.
A veteran designer will ask the right questions about matching moldings, windows, floor transitions, door hardware, stairwell handrails or balustrades, and a thousand other details during the project specification phase. I think it's much more comfortable to have the full scope mapped and costed out at the front end, and I hope this article helps you toward this goal.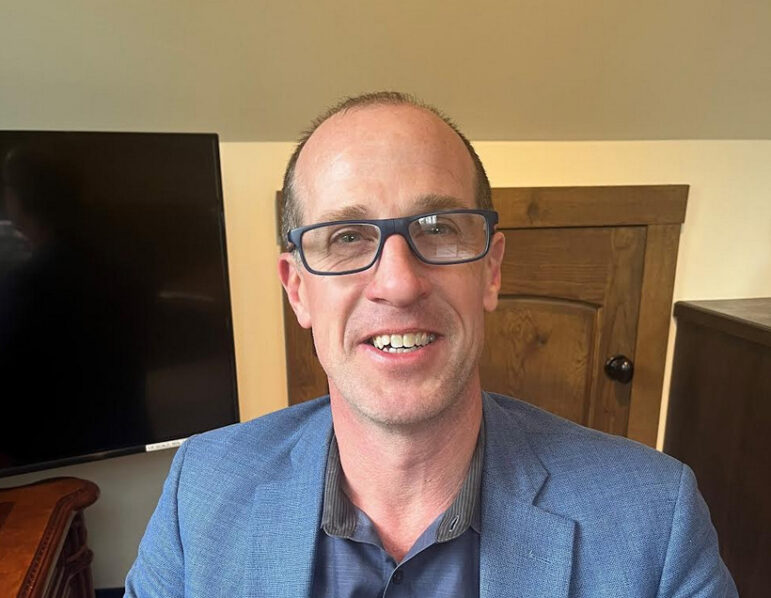 Also from Scott Simonsen:
How Much Does a Bathroom Cost?
Top 5 Remodeling Problems and Their Solutions
How Can I Avoid Paying Too Much for My Renovation?
How Do I Select the Best Builder?
Do I Need a Building Permit for My Project?