By Scott Simonsen, Owner, Old World Craftsmen, Greenwich
The exact price of your bathroom, like other projects, depends on dozens of details about your specific project scope.
Here's some information and things to consider when you're doing your personal feasibility study of your project.
Your new bathroom (much like your new kitchen) consists of two main components:
1) Construction and Installation Costs
2) Customer Selected Fixtures and Finishes
Here's a sample tabulation of the components and costs for the construction and installation portion of a full gut 3 fixture bathroom renovation.
1) Construction and Installation Costs: 5×10 Bathroom
$8,500 Carpentry/general Labor
Site Protection
Demolition & disposal
Framing of shower, bathroom, niche, blocking
Replacement of subfloor, reinforcement of framing
Window, door & baseboard trim
Vanity, accessory installation
Ductwork for vent fan
Door and window installation?
$2,000 Carpentry Materials and Disposal
$3,000 Insulation and Drywall
$2,500 Tile Preparation and Installation
$2,000 Electric including lighting, circuit and ventilation fan
$4,000 Plumbing and fixture installation
?? Heating Work?
$3,000 Glass shower Enclosure?
______________________________
$25,000 Bathroom Project total
2) Customer Selected fixtures & finishes
This cost category is entirely dependent on the customer's selection of items not purchased from the builder. The only way to get a solid number here is to start shopping.
Tile pricing can vary from $6 / square foot to $50 per square foot and beyond!
For the vanity, toilet, tub, sink, faucet, tile, medicine cabinet, decorative light fixtures, and accessories you may want to allocate yourself a budget of $5k, or if you are designing a multi-fixture master bath it could be closer to a $10k budget or beyond.
** Remember, you are entirely in control of this portion based on selections**
Here's Some Budget / Design Questions to Think About That Affect Costs
1) Am I moving any walls/partitions or expanding the bathroom? Are the walls structural?
2) Am I going to change the layout or toilet, sink or shower locations?
3) Am I changing my lighting plan? Are outlets where I want them? What is the new plan?
4) Will I be tiling outside of the shower or tub area?
5) Am I planning to fully gut the space (cosmetic vs. full renovation)?
6) Do I want to change any doors and windows?
7) What is the condition of the plumbing – do the tub and sink drain well? Does the shower deliver enough water?
8) How is the bathroom heated? Are you considering recessing the radiator or a floor warming system?
9) Do I want a frameless glass shower enclosure? Spray panel? Shower curtain?
Decisions affect Cost
With the above examples, I think it becomes clear that each of the answers to the above questions will individually affect your project scope and cost. A builder's pricing will only be meaningful and complete if each element of scope is considered and defined in advance.
Lead Times
While not directly relevant to costs, a major reason why you'll want to consider the above is because certain products such as doors, windows and custom glass have multi-week lead times, so you don't want to start your project and make a last-minute decision on changing a window, for example.
Design Implications
If you are re-laying out the bathroom, or even more so if you are moving the partitions of your bathroom, you should consider hiring a professional interior designer or architect to draw up the blueprints of the new shape. If a wall is moved or removed, it must be verified if it is structural and beams or posts installed to provide support. This means a design cost (a highly worthwhile investment) and a construction cost for the new beam or support.
Why is the size of my bathroom not a very strong factor in cost?
This is a commonly asked question, especially for clients building a small bathroom. A small bathroom has all of the same fixtures and components as a mid sized bathroom. There will be a sink, toilet and tub or shower, no matter how small the bathroom is! Adding fixtures and amenities like a double sink or separate tub and shower increases cost from the baseline of a 3 fixture bathroom.
It is good to be aware that the costs of your bathroom is much more strongly affected by number of fixtures and amenities than by the exact size. Examples:
Double sink?
Custom vanity woodwork?
Separate tub & shower?
Body sprays in shower?
Large glass enclosure?
Steam shower?
Factors that affect cost in smaller bathrooms:
• Sizes of Construction Materials
Many construction materials come in 4 ft. x 8 ft. sheets, so if your bathroom is 5 ft. x 7 ft. there will be significant cut off waste in materials. If the bathroom was 8 ft. x 8ft. the material and labor costs for drywall, for example, would be the same.
• Square footage costs vs. task costs
The tile costs for a larger bathroom would be a bit higher, due to the additional square footage, but other labor tasks like trimming out a window or door or installing the vanity are not affected by the size of your room.
• Labor inefficiency working in confined spaces
There is actually an additional difficulty of fitting a two man team (most tradesmen will work like this with a senior tech and a junior player at their side) into a very confined space when the bathroom is very small. It's pretty hard for two men to work in a 5×7 bathroom! And having more than one trade in the space at a time is out of the question.
• Every inch counts
Another challenge of working in a very tiny bathroom is that very meticulous planning, measuring will be required to be sure there are code compliant clearances and spaces around the bathroom fixtures. This means:
Does the door swing clear the vanity?
Is there enough space for the window or door molding next to the shower?
Is there the code required 30" around the toilet?
What layout gives the best entry to a tight shower without the shower door banging the entry door?
A message from a veteran builder:
There is less flexibility in construction costs than a homeowner might think. Labor and material costs are more consistent than one might imagine among qualified, licensed tradesmen. For more on this consider reading our article: "How do I avoid paying too much for my renovation"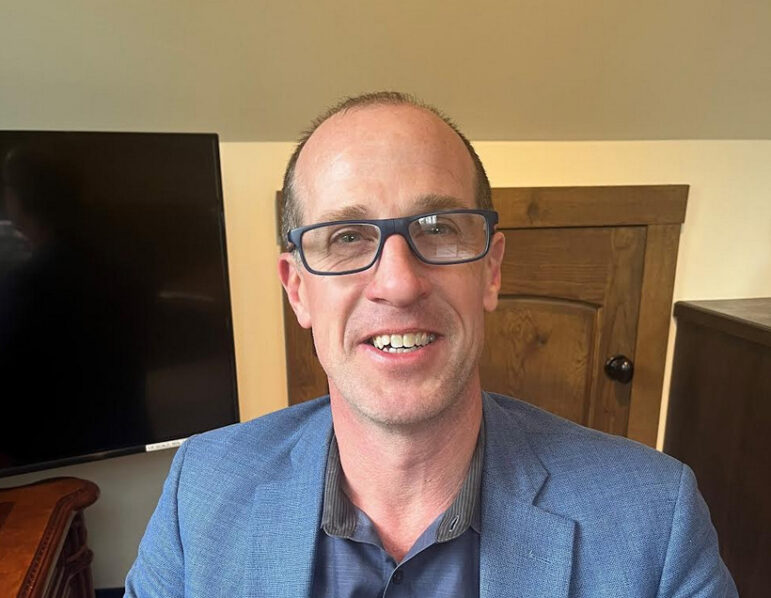 Also from Scott Simonsen:
Top 5 Remodeling Problems and Their Solutions
How Can I Avoid Paying Too Much for My Renovation?
How Do I Select the Best Builder?
Do I Need a Building Permit for My Project?