Did you know that smack dab in the middle of Greenwich there is a publishing powerhouse? Chicken Soup for the Soul is more than a book. It's hundreds of books. It's a school curriculum. It's a television series, and even an upcoming feature film. And it all originates in Cos Cob.
"We're a socially conscious company," said Amy Newmark who owns the company with her husband, Bill Rouhana. "One of our missions is helping dogs and cats," she continued, adding that there is even a Chicken Soup for the Soul super premium dog food that is sold through independent pet supply stores.
In fact, it was through a shared interest in shelter dogs that GFP connected with Newmark, who read our recent story of a pit bull named Goose, who was pulled from NYC Animal Control within hours of being euthanized, and nursed through his cancer treatment by a network of strangers.

"We donate tons of dog food and cat food to shelters," Newmark said as she tapped a few keys on her computer and pulled up photos of Riley, her daughter's special needs rescue Pug, and shared them like a proud grand mother.
Riley is featured in Chicken Soup for the Soul: My Very Good, Very Bad Dog, a compilation of 101 heartwarming stories about pets.
Royalties from the book go to the American Humane Association, the nation's oldest organization dedicated to protecting animals and children.
The stories are inspirational, but also raise awareness. Newmark knows all too well about puppy mills and the plight of black dogs who are euthanized at a higher rate than dogs of other colors. "I disproportionately feature black dogs and cats," she said. "Also, pit bulls and pit mixes – all in the context of entertaining dog or cat stories because we want people to enjoy the stories."
But, back to the beginning. The original Chicken Soup for the Soul book featured 101 stories compiled by motivational speakers Jack Canfield and Mark Victor Hansen. Published in 1993, Newmark described the original book as a phenomenal success in the world of book publishing, selling 8 million copies.
Newmark and Rouhana bought the company in 2008, and continued the formula of 101 story collections. "The stories are very entertaining and you get to meet all these interesting people," she said of her work.
Since the beginning, 250 titles have been published in 40 languages and sold more than 100 million books in the US alone.
Newmark said the original title spawned a series, but the model for titles was sometimes cumbersome.  For example – Chicken Soup for the American Idol Soul or Chicken Soup for the Breast Cancer Survivor's Soul. So, along the way it just became simpler to break the titles up using a colon. As in, Chicken Soup for the Soul: The Cat Did What?

Also, the cover artwork and typeface have been updated for a modern look, and the short stories feature cartoons and photos.
Located in Cos Cob, Chicken Soup for the Soul folks are on a mission. Actually, they are on parallel missions.
"We're a a socially conscious company," Newmark said, adding that the company also gives back in a variety of ways including giving a portion of revenues to causes including animal adoption to fighting poverty. They even donate Chicken Soup for the Soul pet food to rescue shelters and to new pet owners to encourage adoption. They give a portion of proceeds to a program that provides free breakfast at school.
Newmark said the company's mission goes beyond helping animals. The second goal is bullying prevention.
"We prefer to say bullying prevention, rather than anti-bulling," she said. Toward that end there is an entire school curriculum, with stories, lesson plans and workbooks.  Hallway Heroes, a literacy based anti-bullying program, focuses on the role of the bystander and Newmark said she hears from teachers that the students love it so much they would gladly spend the entire day on the lessons.
Chicken Soup for the Soul's "Hidden Heroes" program on CBS models positive behavior in bystander situations. Hidden Heroes is based on 3 three Chicken Soup for the Soul books created with the Boniuk Foundation, a non-profit all about promoting respect, compassion and tolerance. The program features everyday people who exhibit courage and kindness toward strangers.
If all these spinoffs weren't enough, there is also a movie due to come out in 2017.
And while some books are just plain fun, others are self-help.  Why not celebrate spring with a copy of the newly published Chicken Soup for the Soul: The Joy of Less, and de-clutter your life!
See also: Grateful Rescue Dog, Goose, Invites You to His "Bark for Life"
---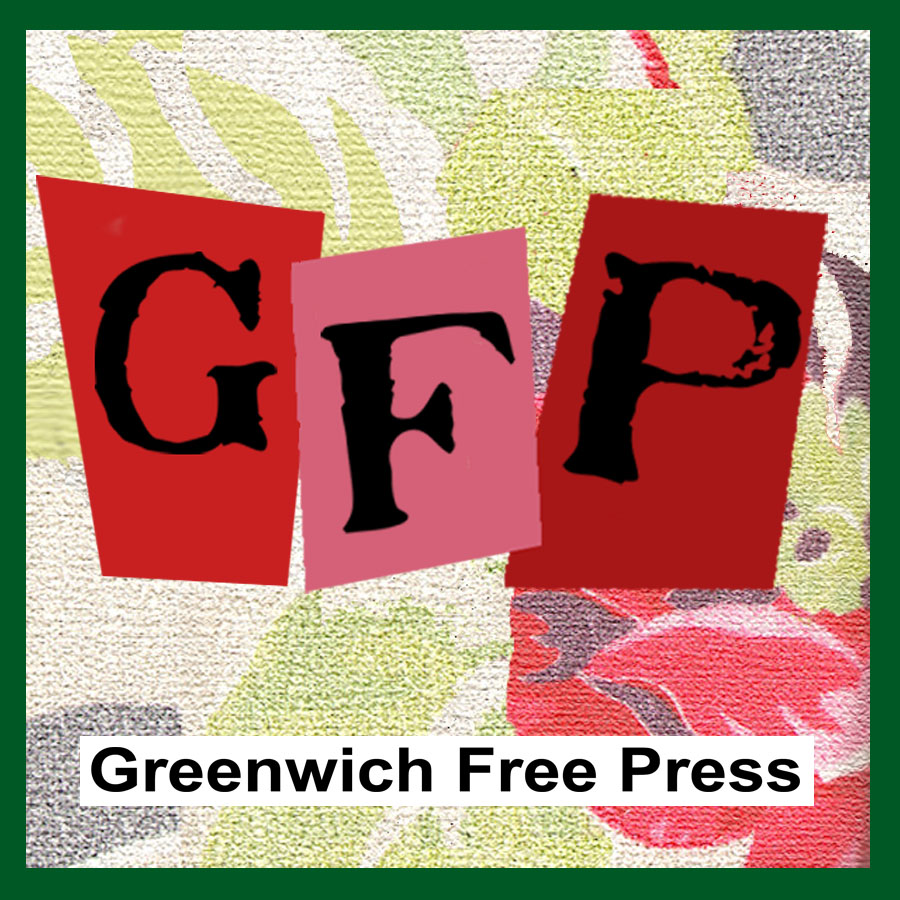 Email news tips to Greenwich Free Press editor [email protected]
Like us on Facebook
Twitter @GWCHFreePress