Meet Goose. Just a few months ago a good samaritan found him tied up in a basement of an apartment building in New York City. The man couldn't help but notice Goose was very sweet and gentle. But he couldn't keep the dog, so he brought him to animal control, where the clock started ticking.
In Greenwich, Tina Aronson who is with the rescue group Cat Assistance, (they rescue dogs too), has been pulling and placing dogs from New York City animal control center. A woman named Felicia heard through someone at Adopt-A-Dog about Tina. She reached out to say that a particular dog on the urgent list was compelling.
The posting described Goose as calm, good-natured, and soulful. The notice said his time was up the next day at 1:00pm. The morning Goose was set to be euthanized, Danicia, a trainer and behavior evaluator who works with Cat Assistance, called Tina.
"Danicia called asked if there was anyone I had my eyes on," Tina said on Sunday en route to a special tag sale fundraiser in Norwalk. "I told Danicia to take a look at Goose, and to hurry up."
Danicia went straight to Goose. Immediately she realized the dog was special. Also, it took seconds to see the giant lump on his neck.
"The lump was about the size of a baseball," Tina said, adding that Danicia took Goose straight to the veterinarian at Petchester.
"Four days later we got a biopsy result. Goose had a mast cell tumor, Stage 3," Tina recalled. "In layman's terms, that meant he had two to four months to live."
Felicia rallied to action, and found a great Oncologist.
"He told Felicia he could see Goose, but not for a month," Tina recalled. "Felicia said no, it has to be immediately."
Two days later Goose went to the Oncologist. "He said what we can do is a chemotherapy called vinblastine," Tina explained. "He said that if Goose made it through, he could be put on a drug treatment called Palladia."
From there, several amazing things happened.
Tina's friend who had moved out of her condo but hadn't sold it yet, offered Goose use of the empty condo during his chemotherapy. She spent as much of her days and nights with him as possible, and another friend offered to spend some time with him too. Before long, a network of friends, and friends of friends, and their relatives, all began taking turns spending time with Goose.
Volunteers worked all day, in shifts. Four-hour shifts to be precise. Though the chemo was something to be endured, Goose greeted all his caregivers with amazing gratitude. Some people didn't even know each other as they came and went during shifts, but they all felt compelled help this special dog.
A Facebook page The World According to Goose was created. It has 338 followers.
Enter Jackie Bedrin. Jackie and her fiancé have three rescue dogs of their own in Norwalk. Jackie signed up for some shifts. So did her mother Denise.
"I heard that Goose was sleeping alone at night and told my mom," Jackie said during Sunday's tag sale to raise money for Goose's medical care. So Jackie's mother started spending the overnights the grateful dog. "He just snuggled up with her every night," Jackie said.
Next, Jackie began planning the tag sale, which spanned two weekends, raising $1,000.
At a follow up visit with the Oncologist, there was some good news.
"The Oncologist said he was shocked. Goose had gone into partial remission," Tina said. "He put Goose on Palladia, an FDA-approved drug for canine cancer. It's licensed to treat a canine mast cell tumor."
Now, there are no signs of the tumor and Goose has gained 8 lbs since the beginning of his ordeal. The Palladia is having no side effects.
Jackie said the shifts of volunteer caregivers was a beautiful thing, but she was happy to take Goose in as a foster. She said that with the help of an amazing trainer, Michael Konstantaras from Bark Busters, her three dogs learned to share their home. She said her rescue pittie, Trixie, in particular is always by Goose's side.
At the tag sale on Sunday, Goose greeted a stream of shoppers and well-wishers – some who came just to meet the dog after seeing him on Facebook, and others who came just to bring him treats.
The outpouring of generosity at the tag sale, and outpouring of donations from both individuals and local companies was another surprise.
An aviation company called Fly Elite, run by dog lovers who often transport dogs for rescue groups, donated $1,000 for Goose's care, which has cumulatively reached about $6,000.
Goose's Bark for Life
But there is a ways to go, so Jackie brainstormed a big fundraiser, "Goose's Bark for Life," on June 3, at the Knights of Columbus Hall in Stamford.
Tickets are $75 per person (or tables of 10 for $750 with reserved seating) and include family style dinner, beer/wine/soda. Entertainment will be provided by the Free Ride Band.
From 7:00pm until 7:30pm, there will be a chance to meet Goose, the special dog who brought out the good in so many people.
To buy a ticket, simply email Jackie at [email protected] Don't delay because the hall has a limited capacity and tickets are selling swiftly. See you there. Be prepared to have your heart stolen.
---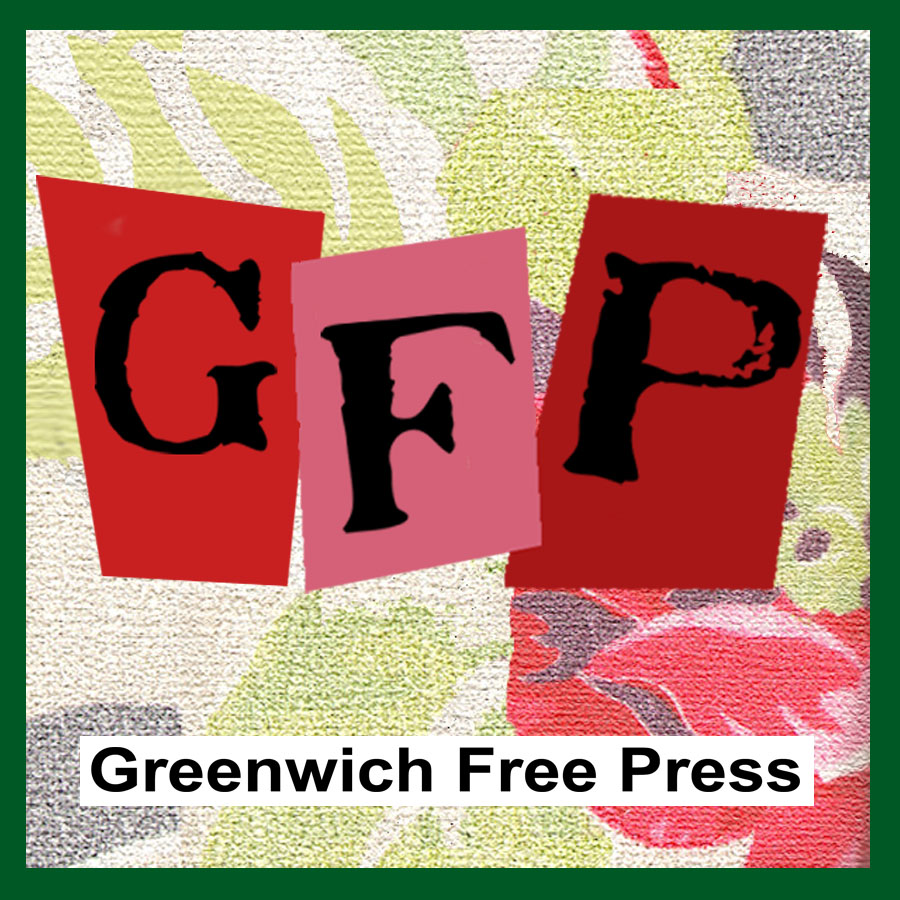 Email news tips to Greenwich Free Press editor [email protected]
Like us on Facebook
Subscribe to the daily Greenwich Free Press newsletter.