The Greenwich Psychic is not allowed to step foot in Connecticut.
The bizarreness of that circumstance is not lost on Janet Lee who is The Greenwich Psychic.
Ms. Lee, who arrived in Greenwich over 20 years ago when she was invited to participate in a promotion at Saks where customers got a free reading with a $100 cosmetics purchase, said she's been down a bumpy road over the last year or so.
It started in June 2017 when she was arrested in Manhattan and charged for using a stolen identity to forge documents in an application for a $6,050 apartment in SoHo. According to the New York Times, the realtor grew suspicious that her Florida driver's license said "The Sunsfuine State."
Lee pleaded guilty to Identity Theft and was given three years probation, during which time she is not allowed to leave the state of New York.
What frustrates Ms. Lee, who is affable and shares a wide smile, is how the media has collectively passed judgement on her work as a psychic based on the unrelated SoHo apartment incident.
---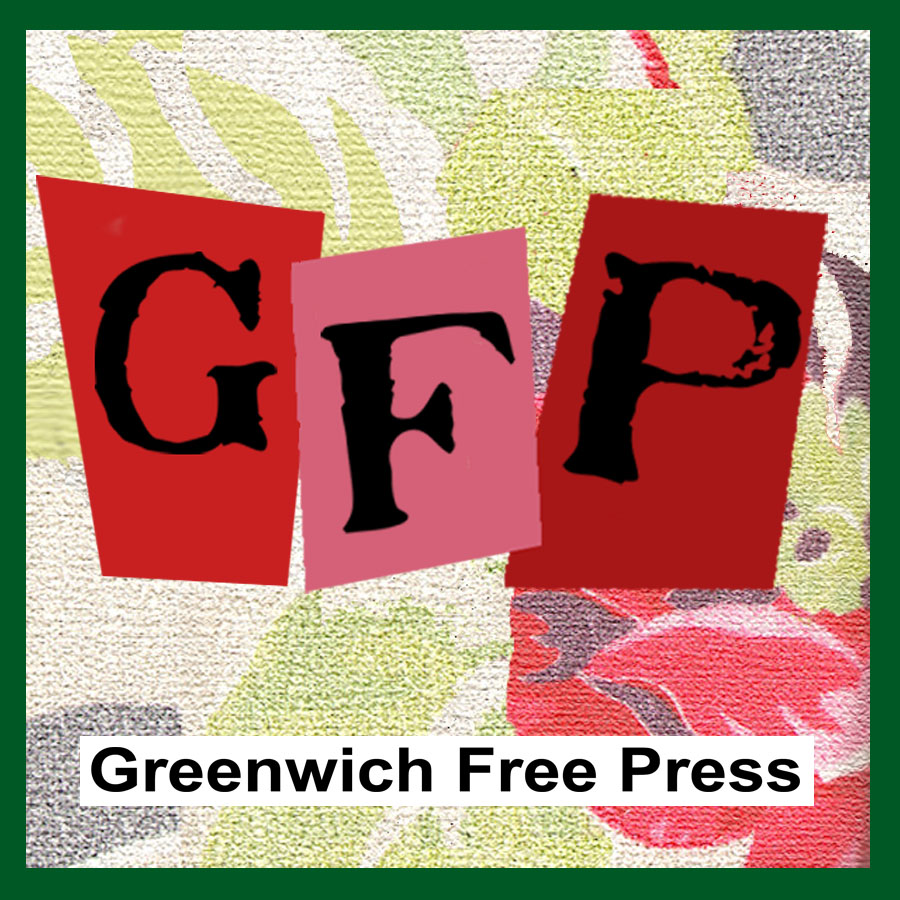 Subscribe to the daily Greenwich Free Press newsletter.
---
"For the first time in 44 years I did something wrong. It was a mistake," Lee said on Monday in a Port Chester, NY coffee shop. "I did it for someone else. But that never came out because no one wants to talk to me. I've had the same email and cell phone my entire life, but the media choose not to reach out to me. They say, 'The fortune teller was  unavailable for comment.'"
"I made a mistake. I own it," Lee continued. "But the arrest in New York has absolutely nothing to do with my psychic business."
Three years ago Ms. Lee was at the peak of her career. At the time she told Greenwich Free Press in an interview at her then location at 255 Greenwich Avenue that wealth was the greatest source of problems for some of her Greenwich clients, while others were down to earth and friendly.
Fast forward three years, and Ms. Lee said she still has to remind clients that "their money is not their power."
"My grand mother used to say, 'The love of money is the root of all evil,'" she said. "I tell them, 'All this money is clouding your brain and you should focus on your family.'"
Worse than the media pile-on, Lee said is that a private investigator named Bob Nygaard who is based out of Florida is bent on ruining her livelihood.
On December 5, Ms. Lee filed a lawsuit against Mr. Nygaard, a former police officer, and his company Nygaard Investigations, charging him with "wanton, reckless and false accusations published relating to Plaintiff's legitimate psychic business and personal reputation."
The suit says Nygaard is guilty of slander and defamation and that he has solicited her clients in an arrangement that he profits from.
"He did a sting operation and you can see on his Twitter feed a picture of my building and me looking out the door. He posted it, and another and another," Lee said.
The suit against the private investigator seeks a total of $44 million in damages.
Lee said despite Nygaard's efforts since 2013, only two clients have turned against her.
There also was a lawsuit initiated by a Cos Cob woman, but Lee said she won that case because she agreed to refund the woman $30,000 for her services.
In that lawsuit filed in Stamford in 2015, the Cos Cob the woman who asked that her name not be published, said she initially paid Lee $200 for a tarot card reading and psychic evaluation in Greenwich in 2015 and was later liquidated her 401(k) and give Lee $32,900. In court documents she said Lee promised to lock the money in a box at St. Patrick's Cathedral. She was promised that after the money was cleansed it would be returned in six months. She said the money was not returned.
Lee said she absolutely plays to return the $30,000 to the Cos Cob woman.
Another incident took place in Mt Pleasant, New York where Ms. Lee was arrested in June 2018. She was charged with Grand Larceny and Scheme to Defraud after being accused of stealing $7,500 from a 52-year-old woman "through fortune telling and false pretenses," according to the complaint there. That case continues to be investigated by the District Attorney's Office.
---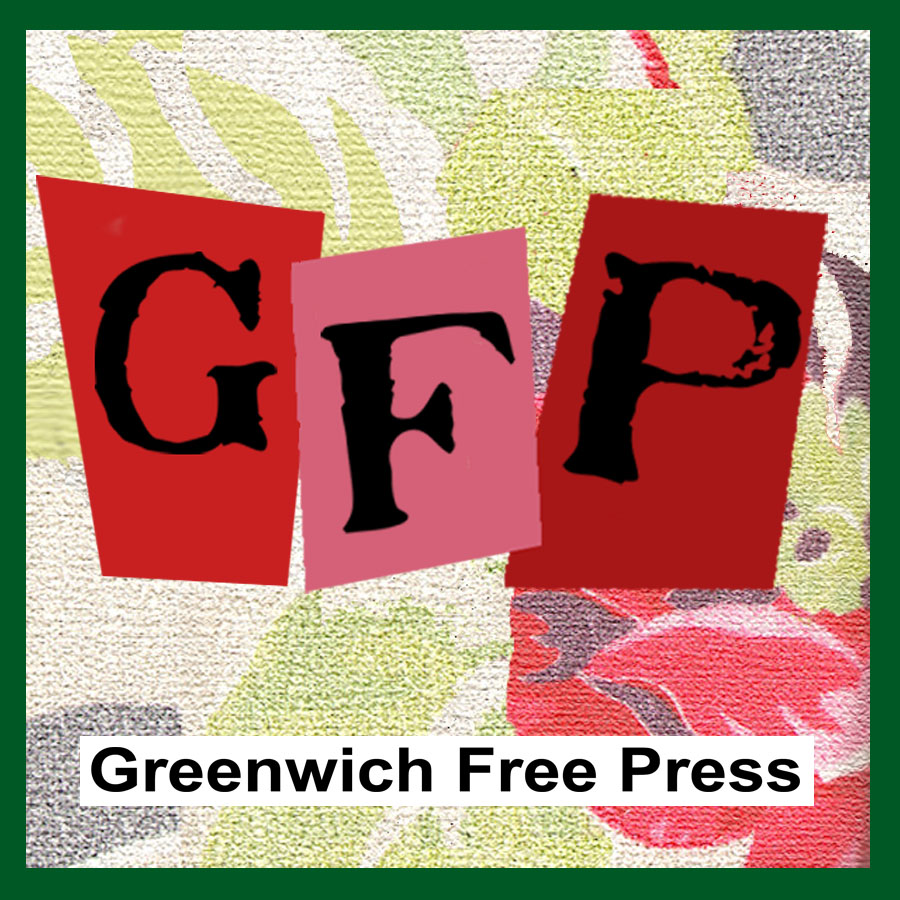 Subscribe to the daily Greenwich Free Press newsletter.
---
In a case that has received much media attention in recent weeks, a 64 year old Bedford, NY woman who asked that her name not be published, said she went to Bedford Police alleging Lee had stolen $12,000 from her. According to the criminal complaint, for several weeks in June and July Lee charged the woman to remove a "dark force" in her life.
On Monday, Ms. Lee said she could not talk about the Bedford woman's charges.
The woman in Bedford, whose name GFP agreed not to publish, said in a phone interview, "At first you feel betrayed by someone you think is your friend. She is simply in it for the money.  She portrays herself as a loving grandmother. …She used my family tragedy to manipulate me. …She kept questioning me about my finances and said she wanted to come to my house because there was some bad energy there. I let her come. At that point in time she was my new best friend."
Ultimately the woman asked for her money back. "She played games about paying me back. Checks bounced."
"I have been very despondent lately that my life was not what I really wanted. I have been single ever since my divorce in 1981," the Bedford woman said in her statement. "My only savings was my IRA in amount of approximately $11,600, a little nest egg that gave me a small sense of security. I wanted to know a way to transition from my present job to my dream job faster. Also, in the back of my mind was the desire to get married again."
She said she first visited Lee on June 28, 2018 and Lee told her she had an office at St. Patricks Cathedral in NYC where she did her 'spiritual work.'

In her statement the woman said Lee told her there had been a cloud over her family for a long time because in ancient Egypt the Bedford woman had been a great healer who sat on a mountaintop, never spoke and that people would make the trek up the mountain top to be healed.
"I would just lay my hands on them and they would be healed. A man came to me to be healed of an injured leg, when I bent down to heal him, I saw that he had recently raped two children, and injured his leg in the process. I spoke out loud 'No' and refused to heal him. He was furious. I lost my gift of healing and this man became a dark force that promised revenge by never letting me be truly happy," the Bedford woman said in her statement, adding that in the process of removing the dark force she was told by Lee to divest her IRA as a "sacrifice" and even convinced her to sign a contract.
On July 13 the Bedford woman said Lee told her that her life would really not begin until she moved to Malibu to be closer to her family. On July 16 she quit her job and her boss was shocked and dismayed. The next day she said "a bad feeling had been nagging me for a while, so I looked Janet up online and found her felony arrest for identity theft and fraud in 2017, among other things."
"My world came crashing down. I sat there is complete horror at what I had just done to myself. I was now penniless at 64 years old," she said in the statement.
In the case of the Bedford woman, Lee was charged on Nov 27, 2018 with Grand Larceny 3, a felony.
Asked on Monday about offering to rid clients of "dark forces," Lee smiled and explained that's basically a catch all phrase for whatever a client's issue is, "whether it's a daughter who is an alcoholic or a wife cheating with the pool boy or a son who is suicidal. That's a dark force, right?" she asked.
Asked about St. Patrick's Cathedral, Lee said she prays there every day and even brings her clients there. "It's no secret," she said.
"I was on Greenwich Ave 20 years," Lee said, adding that her sign outside her business even won a civic award during the holidays. "My son got married at the Delamar. I bought my car from Miller Motorcars. …I am a monument in the town."
Lee said private investigator Bob Nygaard has Tweeted photos of her and a link to a New York Post story about her arrest for the SoHo apartment incident.
In her complaint she says Nygaard has contacted her supposed victims and enters contracts with them in which he receives a third of any refunds from Lee.
The complaint charges that Nygaard has embarked on a scorched earth policy of harassment seeking to destroy her personal and professional reputation by contacting her clients, informing them they have been scammed and urging them to seek refunds, and that he has made "false and malicious representations about her and her profession with the cumulative effect of destroying her once thriving psychic business."
Further the complaint says Nygaard's "uses his personal and racist distaste for psychics and for gypsies to harm and interfere with her right to earn a living as a psychic."
On Monday Lee said the term gypsy itself is racist.
The complaint points out that, "Not not only do some people view psychics as being legitimate, but many law enforcement agencies solicit the assistance of psychics in missing persons cases."
The complaint also says Nygaard writes letters to law enforcement agencies and DA's urging them to file charges, arrest and prosecute Lee, and has been following her to court on issues unrelated to her profession.
Lee said that two months ago she spotted Nygaard, whom she recognized from his Twitter account, filming her as she arrived for a wedding at an upscale venue in New York City.
"When I got out of the car, lights went off in the car next to me and I see him in the car with a camera. I fell down, literally," she said. "I was scared, but I didn't want to upset my children. I had to have my driver pick me up from the back door. I'm on pins and needles."
"I didn't want to leave Greenwich," Lee said of her move to Bedford, NY. "I moved and rented a gorgeous little doll house building in Bedford so I could see my clients discreetly."
But, Lee said with Nygaard popping up and taking photos of her at her Bedford workplace and at court appearances, and then posting her photos on social media, she felt unsafe.
"I am scared for my life…. I had to get a new car because he knew my car," she added.
Her landlord in Bedford let her out of her lease and she now meets with longtime clients in various locations in New York.
"I got my own private investigator," Lee said said. "Bob Nygaard is not licensed in the state of New York or Connecticut to be a private investigator. He applied for a license in Florida and was rejected."
Part of Lee's suit against Nygaard blames him for emotional distress "resulted in Plaintiff having headaches, high blood pressure and insomnia."
"This has been the worst year of my life – socially, mentally and financially," she said.
Everything had been going so well. She said started a new relationship and was finally happy in her life.
In fact, she said she had been busy casting Greenwich women to portray her clients in a TV show based on her business. Her court complaint said "primary among the opportunities defendant BN caused Plaintiff to lose was a lucrative reality series called 'the True Greenwich Psychic,'…"
"We were getting ready to record 12 shows," she said. "A lot of my clients said, 'Tell my story and let them play me and don't use my name. But after the scandal it got destroyed."
"I'm waiting for a rainbow," Lee said on Monday. "There's no way you can lie all day long for 20 years. Greenwich people are the smartest people in the world. They run the country."
Lee said she has spent hundreds of thousands of dollars to pay for attorneys and that Nygaard has 30 days from her complaint to come forward.
Mr. Nygaard did not return GFP's phone call or emails.
See also:
Meet the Greenwich Psychic: What Makes Janet Lee Tick