It's been 20 years since the visit to Greenwich that launched Janet Lee's successful business in our town.
Lee, a psychic who previously lived and worked in Meriden for many years, was asked to come to Saks Fifth Avenue on Greenwich Ave for a store promotion.
"They had me behind the Lancôme counter, and with each $100 purchase, customers were offered a free reading," Lee recalled. "It was so successful, the line wrapped around the cosmetic counter. And they all wanted follow-ups."
Lee said that day the Greenwich Psychic was born. Before moving to her current location on the second floor of 255 Greenwich Ave, Lee was at the top of Greenwich Ave in space that had previously been Ron Howard's office.
"It had great energy," she said, before describing how one of her clients, a woman who wanted to get married and have children, met another of her clients, a man embroiled in a custody battle with his ex. "They met on the bench outside my office," she recalled of the particular day she was stuck in traffic and running late while her clients waited.
"Today they are married and have three children," Lee said with a smile. "It was destiny."
Lee never complains about her clients, though she acknowledged some of them live in their own world, their wealth the greatest source of their problems. She has likened Greenwich to Pleasantville, the fictional town in the movie of the same name, where life was lived in black and white, and simmering tensions over civil rights, betrayal and equality were never discussed.
"In more recent years, I've seen more people with more money than God who are down to earth and friendly," she said. "They're using their money to help people."
When clients come to visit Lee, she said she tells them what she sees. "I tell them what I pick up from them — the bad and the good — and at the end of the reading they get to ask me as many questions as they want."
Badly behaved, or down to earth and generous, the Greenwich Psychic maintains her clients' privacy. So much so that when she was approached with the offer of a book deal titled What I See From the Other Side of the Desk, she demurred.
"I have a lot of celebrity clients who come in and people who work on Wall Street who come to me about their business," she said. "I guard my clients' privacy fiercely."
Her early success in Greenwich made it possible to leave Meriden and move her family to Westport. Further down the road, Lee built a house in Greenwich and moved here in time for her younger son to graduate from Greenwich High School.
Like many longtime Greenwich residents, Lee laments some of the changes she sees. "Greenwich is less of a home town," she said. "It's become a city."  These days Lee, whose two sons are grown and married, is a young grandmother, with three grandchildren she adores.
As her success continued, Lee moved her business to the mid-point of Greenwich Avenue before it became as vibrant as it is today. "It was right before Ralph Lauren moved in," Lee said of her prescient decision to call the landlord the day she spotted the empty windows at 255 Greenwich Ave.
The more things change, the more they stay the same. "I've been through some crazy stuff over 20 years," Lee said.
"People go through debt, having children, divorce, drugs and alcohol addiction. It is a helping profession. They don't just come in here and leave. My job is to tell them how to fix their problems," she explained.
Asked for specific examples, Lee said people come see her when they've lost a child and aren't settled.
"Most people come here when they're desperate. They're at their worst — at the end of their rope. Their children are addicted to drugs, some are sick, some have problems in their careers. I specialize in relationships and addictions." Sadly, she said, "They think their money can buy them out of their problems, but it can't."
"I don't do deaths any more," Lee said, recalling one time in particular when the police asked for her help. Lee, who said she works very well by the water, lived in Cape Cod when she was first married. It was there where she got the call.
"I got a call from police about a missing boy from Boston," Lee said, the sad memory coming over her face. "They found him. He was already gone. I feel the death of the person – it doesn't feel good. I stopped doing it after my sons were born."
What gets her down? Not much, she said, but she did acknowledge that she would like people to be less judgmental and not lump her in with rival psychics.
"I worked really hard to earn my title," she said. "If I wasn't truly gifted, I wouldn't have made it." Lee said that there are others in her profession who "take advantage of their gift," and yet others who don't have the gift and are simply phonies.
At first Lee said it was difficult to adjust to this town. "Some people live on their own planet. So instead of getting annoyed, I would literally teach you have to be in reality. You can't just give to a charity for your social life. I teach them about karma and doing the right thing, helping people in need, and not being arrogant."
Lee has clients who have standing appointments, some paying by the month for two or three visits a week. Greenwich Psychic also takes walk-ins.
Lee's burgeoning business has made it possible to expand.  In addition to her location on the Avenue in Greenwich, she has an outpost in Manhattan and is opening a third, located in London, where she will travel quarterly.
While she is the Greenwich Psychic, Lee has a staff who are trained to do card readings."I'm the only one who does the spiritual work," she said.
What's in store for the future, we asked? Lee said she'd like give back to the community. She said she'd like to find a way to use her big house in Greenwich for a greater purpose and is  toying with the idea of creating a non-profit healing center.
"I'm waiting for people to give me ideas," she said. In the meantime, Lee will continue to help one person at a time in Greenwich.
Greenwich Psychic is located at 255 Greenwich Ave. Tel. (203) 629-0155
See also:
Cos Cob, Meet Kathleen Leo, Your New Psychic
---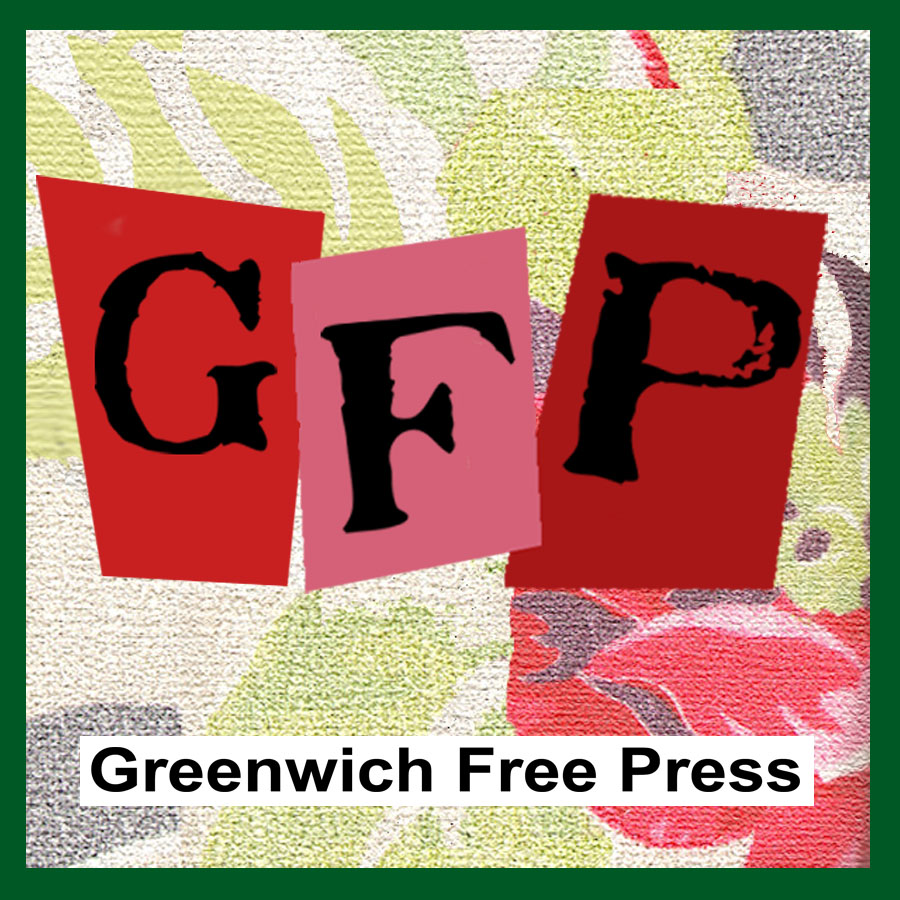 Email news tips to Greenwich Free Press editor [email protected]
Like us on Facebook
Subscribe to the daily Greenwich Free Press newsletter.