As the pace of store closings on Greenwich Avenue has risen to the point of alarm, blame has been placed on high rents, limited parking and online shopping.
One bright spot is the possibility of "experiential retail." The idea is to provide consumers an experience they can't replicate online.
Positive signs include the cluster of art galleries at the bottom of Greenwich Avenue. Up a block, where the Korean Market once thrived, Tesla opened its "gallery" to educate consumers on electric cars, solar panels and clean energy.
Also, P&Z loosened regulations, making more restaurants possible on Greenwich Avenue. Toward that end, a new Japanese restaurant, "Miku," is set to open in March next to The Ginger Man.
If you're still wondering what experiential retail looks like, go no further than The Perfect Provenance, just off the Ave at 47 Arch Street.
Two-and-a-half years ago, Lisa Lori, a Greenwich mother of three boys who attend Greenwich High School, opened The Perfect Provenance in a perfectly charming vintage house dating back to 1912.
Ms. Lori purchased the house at 47 Arch Street and embarked on an extensive restoration.
Partnering with with Farrow & Ball she selected a super glossy "Hague blue" for all the woodwork, trim and even the original front door which she was thrilled to find covered in dust in a corner of the basement.
Next, she curated a unique assortment of gifts, books, jewelry, men's and women's designer fashion, artwork, antiques and home décor that shoppers explore in room after room in two stories of the vintage house.
Downstairs Lori opened a cozy bistro-style café named "Café 47" where diners enjoy French and American cuisine. The café was voted Best New Restaurant by Greenwich Magazine in 2017 and is open for lunch 7 days a week. The café is also available for private events. Executive Chef Chef Duane Shand's dishes are inspired by the shop's ever changing retail displays, and prepared with locally sourced, seasonal and organic ingredients.
Lori, who worked in luxury goods public relations and marketing for 25+ years, and ran her own PR agency in New York City for several years, said by the time her three boys were in middle school, the commute had become a challenge. That was when she knew it was time for a change.
"I always wanted to have a retail store, and my family was 100% behind the idea," she said while giving a tour of the store and café which were set up for a book signing event. "And I felt pretty certain I wanted the store to be inside a house."
Initially Lori scoured Greenwich Ave for retail space, but found nothing that suited her vision. "Luckily this building was for sale," she said. "I love old homes."
The house at 47 Arch Street was a family residence until the 1950s, and was later turned into office space. The last owner had it for 30 years and stripped it, removing the both the chimney and kitchen.
Lori installed a kitchen for the café and put in a fireplace featuring a Victorian mantle from England.
"When Americans visit Europe, they love the old buildings," Lori said, adding that a visit to The Perfect Provenance offers a similar experience.
"People can buy anything they want online, but at the end of the day they want to come in and buy unique items, and touch and feel them," Lori said. "I want to give them the feeling they get when they go on vacation and buy something. That's all about human connection."
"It's really an old fashioned notion of how shops used to be," she continued. "We love having the restaurant because it gives a sense of community. And people love to discover new restaurants. Our store is meant to be a place to walk around and take it all in – not a museum."
Lori's merchandise comes from around the world, but she said she also likes to support local companies.
---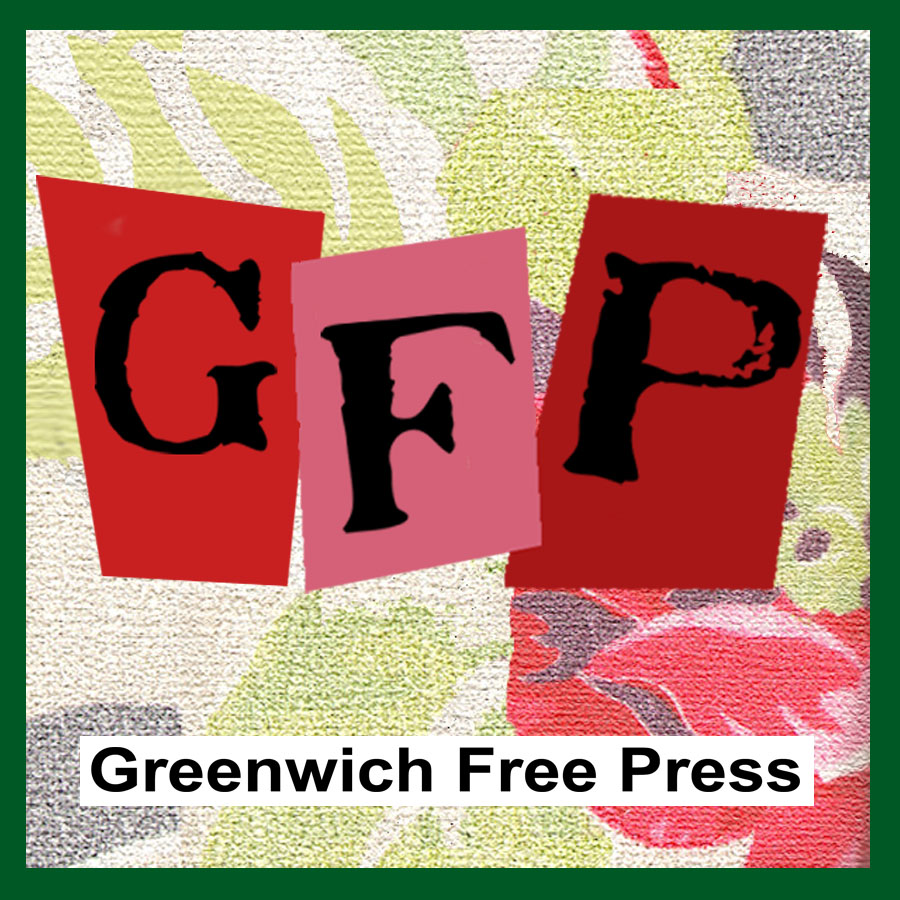 Subscribe to the daily Greenwich Free Press newsletter.
---
She carries the Caliber collection, which was founded in January 2012 by Jessica Mindich in collaboration with the Mayor of Newark, NJ, Cory Booker, as a way to turn illegal and unwanted guns from cities streets into jewelry.
Also, The Perfect Provenance features jewelry from Millianna which has a Greenwich CEO, Sharmilla Persaud. (Millianna is the combination of names of founders Sharmilla and Arianna). All the pieces in the Millianna collection are handmade, and the tags each bear the initial of the particular artisan who crafted the item.
Also, Lori said, "We do a lot of local partnerships including co-hosting events. We're very into the whole shop local movement," she said, adding that private events, including bridal showers, birthday parties, cocktail parties, and business meetings have become popular.
In terms of her retail merchandise, the mix changes in what Lori calls "exhibitions," which are complimented by the ever-changing café menu.
The spring exhibit tends to focus on health and wellness, and fall exhibit is usually culturally inspired. A "rock and roll" theme exhibit was hugely successful. "We kicked off with Paris. We've done an Italian theme, a St. Barth's theme, and a "refresh, renew restart theme."
The restaurant, Café 47, does not have a liquor license but patrons can BYOB. Lunch is served 7 days a week. In addition to special occasions, patrons anticipate a four or five course chef tasting menu the first Friday and Saturday night of every month.
The chef can accommodate dietary restrictions if they are alerted ahead of time.
Ms. Lori said she enjoys meeting people during their first visit. "We get people who walk by every day and then one day they come in and are really shocked," she said, adding that earlier that day a man who had previously visited Perfect Provenence, returned with two friends with him and she overheard him share the the history of the house.
"People take a lot of ownership in it, which is nice, especially if they work nearby. People feel like it's their place," Lori said. "We have a great local following. People buy stuff and wear it in to show us they love it."
Lately, Lori said The Perfect Provenance has been attracting a lot of people from Westchester.
"On weekends people come from Bronxville, Armonk, Larchmont because we have a French inspiration," she said. "We have a lot of ex pats from France. Europeans in general come here a lot."
But back to that all important "experiential retail" concept.
Lori, who came from an events background said, "You have to speak to different people specifically. So we try to design interesting experiences – book signings, fashion night out, and the exhibits that feature a different a merchandising theme every 10-12 weeks. Lori said the exhibit will change at the end of February.
"We will bring in special merchandise specific to the theme, and the menu will change," she said, adding that the entire look of the store will turn over, including the artwork.
"We'll do a lot to make it special," she said. "And we'll host a series of events – in this case a fashion event, a home event and a food event."
"Some entrepreneurs are so vested in their emotion of their idea. We don't want to keep something that's not working," she said.
For example, Café 47 initially offered dinner every weekend, but when the private event business started to pick up she went in that direction. "When we know how many people are coming, it's easier to plan and the weather is a huge factor," she said. Now, dinner is limited to the first weekend of every month and special occasions.
As the mother of three children who were born with physical challenges, Ms. Lori said she has a special place in her heart for helping children with disabilities. Since 2010, her family has raised more than $2.5 million to support Operation Smile, an international children's medical charity, through events, the Three Little Bears initiative, and through the Smile Collection products. She said she created Smile More designs with her son Luke, and Smile Greenwich was designed by her son Griffin for the Smile Collection.
The Smile Collection benefits Operation Smile. More information about Operation Smile and the Three Little Bears is available online.
The Perfect Provenance is located at 47 Arch Street in Greenwich, CT.
Tel (203) 900-1133
Email [email protected]