Fans of The Perfect Provenance on Arch Street were disappointed to receive an email late Monday night from owner Lisa Lori saying she she planned to close.
The business, located in a charming vintage house that dates back to 1912, is a combination of a cafe, "Café 47" and "experiential retail" store, featured in Greenwich Free Press back in 2019.
Ms Lori established numerous local partnerships and co-hosted a variety of private events. Before the pandemic business meetings were popular, but there were also bridal showers, birthday parties and cocktail parties. There were book launches and fashion nights out. The merchandise rotated in what Ms Lori described as "exhibitions," complimented by the ever-changing café menu.
In addition to Greenwich devotees, Ms Lori said the business was a destination for people from Westchester. "On weekends people come from Bronxville, Armonk, Larchmont because we have a French inspiration," she said in the 2019 interview. "We have a lot of ex pats from France. Europeans in general come here a lot."
That was before the pandemic.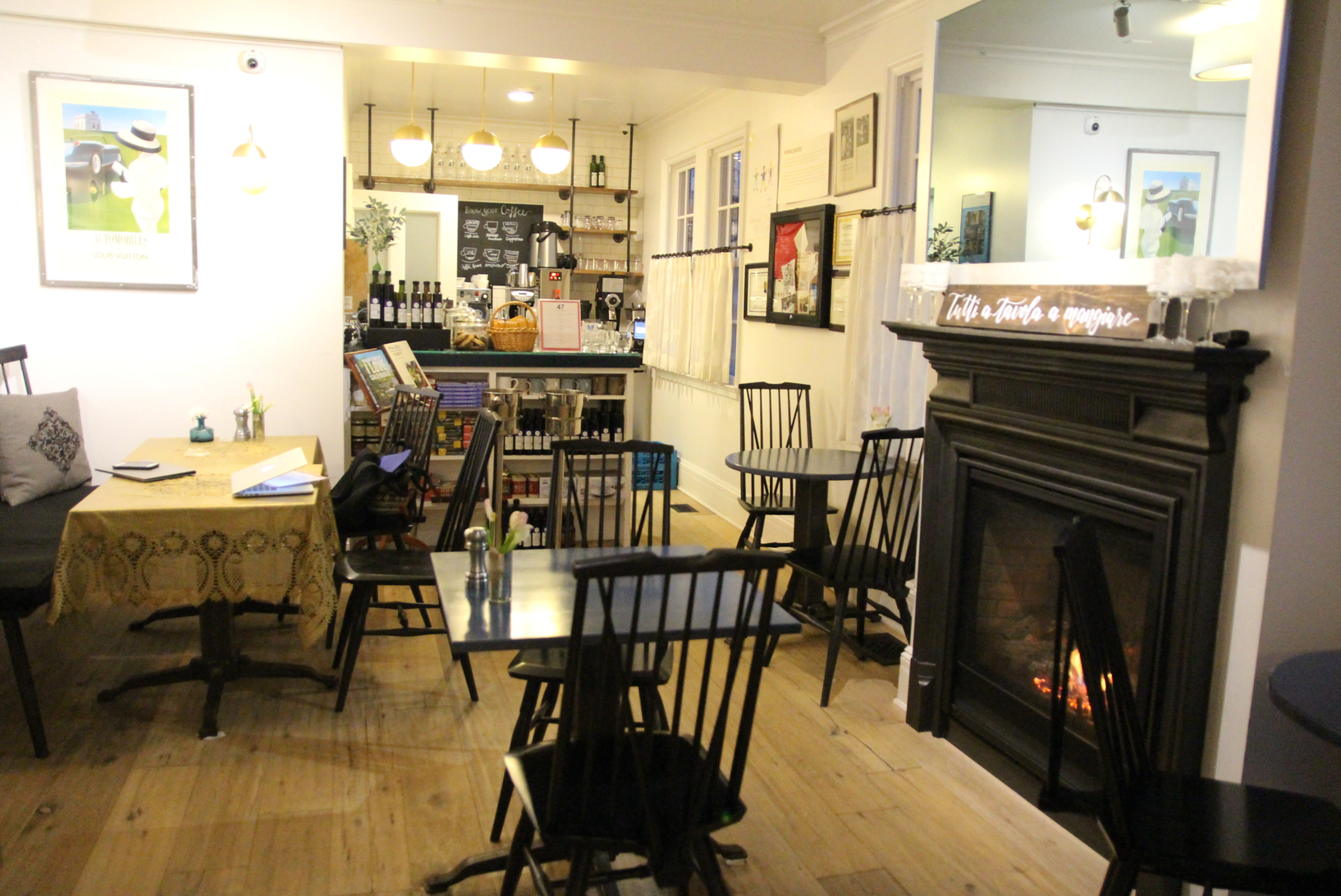 Ms Lori purchased the house at 47 Arch Street and did an extensive restoration. She has described the effort as a labor of love.
"After five wonderful years in Greenwich, we have made the difficult decision to make the West Coast our headquarters and close our Greenwich store and Cafe 47," Lori wrote in the email. "As many of you know I moved with my family to California two years ago this month and when we left we had no idea what the future would hold for us."
The final day of service for Cafe 47, an award winning, cozy bistro-style café with French and American cuisine, will likely be in the next two to three weeks, according to Lori's email, and the store will close on or around August 15. Any unsold merchandise will be shipped to California, where she operates two stores in Tiburon and Napa Valley.
This past March it became clear the business was struggling. Though townspeople were getting vaccinated and resuming shopping and dining out, Ms Lori, represented by attorney John Heagney, went before the Planning & Zoning commission seeking approval to change from retail food establishment to full restaurant with a liquor license.
To get a liquor license from the state of Connecticut, the café needed to instead be classified as a restaurant, and the state requires at least 20 seats to be considered a restaurant.
"I believe our client was struggling, as a lot of restaurant owners are, looking to take advantage of wine, beer and liquor sales in order to bolster the business in a time when restaurants do need that help," Heagney said at the time.
Perfect Provenance, which only has five parking spaces, sought to add seats and rely, in part, on additional parking in the adjacent municipal lot. While restaurants on Greenwich Avenue do not have to provide parking, and instead rely on street parking and municipal lots, the Perfect Provenance is in a different zone off the Avenue, and the commission declined the application, noting parking is in very short supply in the area at the bottom of the Avenue.
In an email to GFP Tuesday morning, Ms Lori said she plans to put the building up for sale.
The house was originally a family residence until the 1950s, and was later turned into office space. The previous owner had it for 30 years and stripped it, removing the both the chimney and kitchen. Lori installed a kitchen for the café and put in a fireplace featuring a Victorian mantle from England.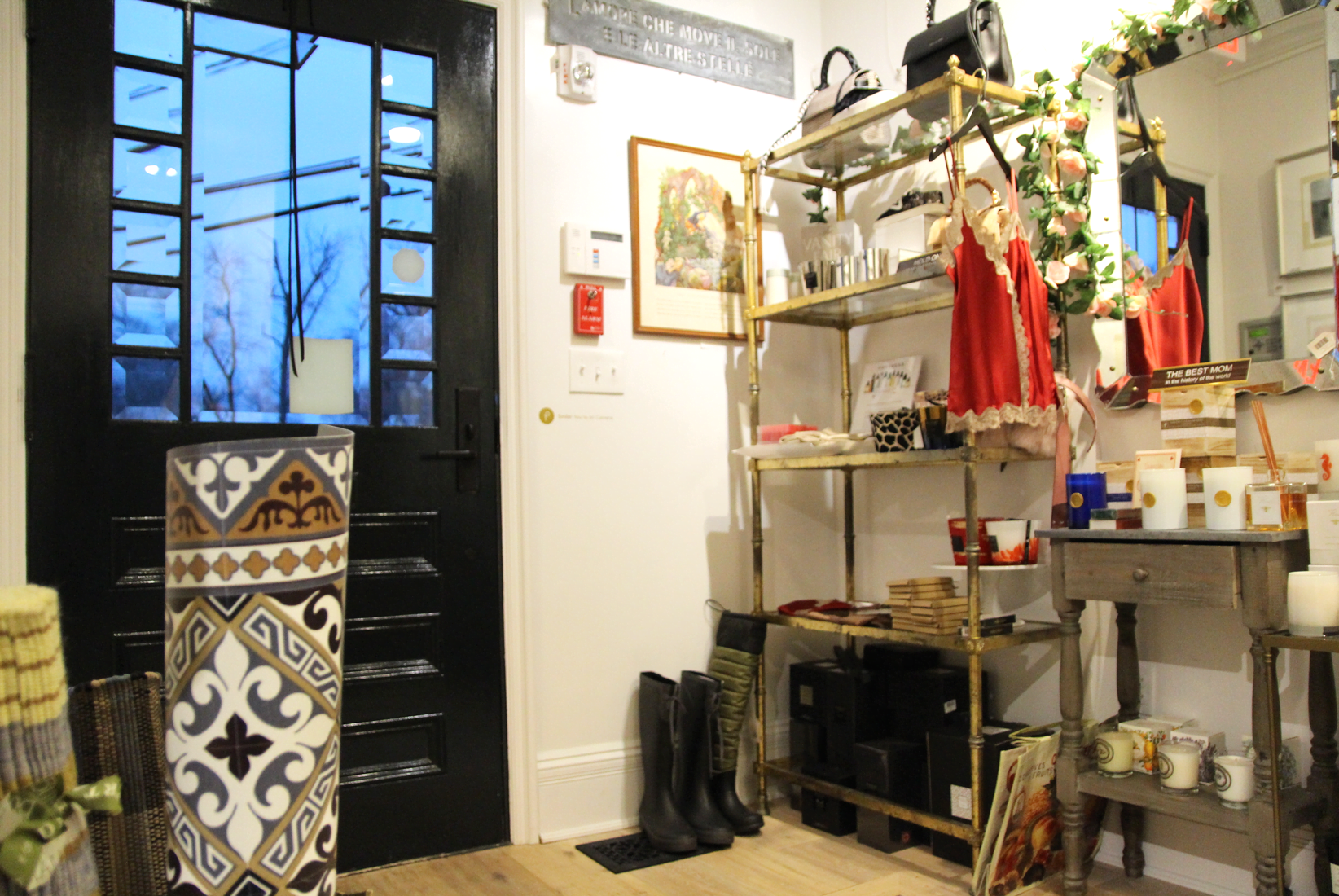 Ms Lori said since relocating to California, she sees an opportunity to grow and expand there. She plans to travel to Paris for the first time in two years in the fall to attend shows and "find new treasures."
This story has been updated to indicate that the building at 47 Arch Street will be put up for sale by the owner of Perfect Provenance, Lisa Lori.
Bucking Trends, Perfect Provenance Offers "An Experience" Just off Greenwich Ave
Feb 2019
P&Z Watch: Switch from "Retail Food" to "Restaurant" with Full Liquor License Hits a Snag
March 2021