The waiting is over.
On Monday K Dong opened his restaurant, Miku, which means 'beautiful moment' in Japanese, at 68 Greenwich Avenue.
Last fall Mr. Dong began to reimagine the space formerly occupied by Crane & Lion. This week the restaurant opening revealed a stunning transformation of the space with its exposed brick walls intact. Seating is at tables with comfortable upholstered chairs and banquettes to accommodate families and large groups, as well as high top seating at the sushi bar.
The soft opening at Miku was hard to keep secret, and by Tuesday tables filled through word of mouth. At the door K Dong greeted guests with the same hospitality is known for at the sister restaurant in Scarsdale, Kumo Sushi & Lounge.
"A lot of restaurants want this quality fish to serve their customers, but they just can't get it consistently," said Diane Roth of Allied Properties who leased the space to Miku, and was dining for the second night in a row. "K Dong can get the best of the best."
"This restaurant is only here because the Town of Greenwich became flexible and took away the distance rule between liquor licenses on Greenwich Ave," Roth said, noting that Ginger Man is next door at 64 Greenwich Ave and La Taqueria is set to open soon at 10 Greenwich Ave.
Mr. Dong shared some of Miku's signature dishes and his mix of traditional and craft cocktails typically unavailable in traditional Japanese restaurants.
The Sakura Garden is an artful concoction that engages all the senses. Made from Empress 1908 Indigo Gin, Italicus, simple syrup, fresh lemon juice and rose lavender water, the drink is colored to match its lavender scent and topped with froth and an edible flower. Mr. Dong explained that typically this drink achieves its frothiness from egg whites, but at Miku the result is achieved with Fee Foam.
---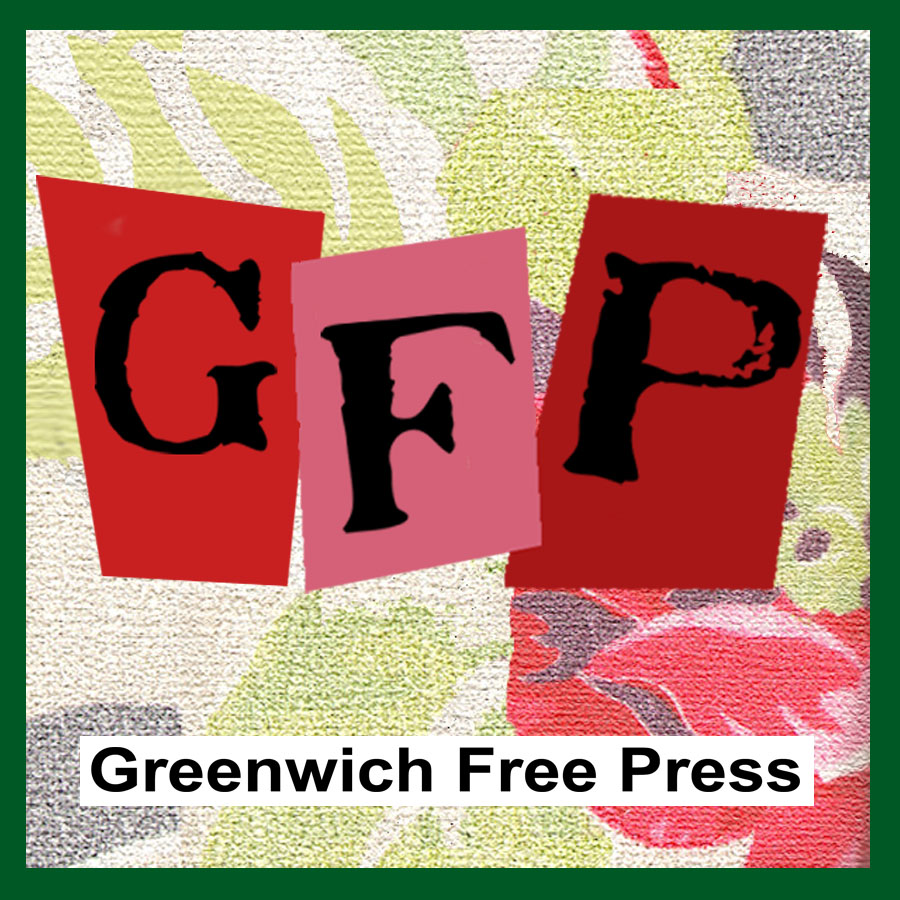 Subscribe to the daily Greenwich Free Press newsletter.
---
"We combine all the ingredients and dry shake without ice for 10-15 seconds. The foam comes up and then you add the ice and shake it again," he said. "Then you put it through the double strainer and pour it into a martini glass."
"It changes color when we add the lemon juice," he explained of the drink's lavender tint.
Mr. Dong is also pleased to offer an array of Sake varieties and Japanese single malt whisky choices that whisky connoisseurs will appreciate including Hibiki Suntory Whisky, The Kakushu, The Yamazaki and Suntory Whisky Toki.
Serving up a Mizunara Manhattan, Mr. Dong said the drink includes Fuyu Japanese Whisky and two vermouths – Carpano Antica Sweet Vermouth and Carpano dry Vermouth – as well as luxurious Maraschino cocktail cherries from Luxardo in Italy.
The Shogun Negroni features Etsu Gin, Italicus, and Carpano Dry Vermouth. The Dojo Punch features Fuyu Japanese Whisky, Orgeat Syrup, bitters, fresh lemon and pineapple juice.
Miku's signature appetizer, Tuna Tartare, is presented in a generous mound with chunks of perfectly ripened avocado, topped with sprigs of microgreens, and served on a plate awash in the chef's house made Yuzu Wasabi sauce, the perfect compliment to the avocado and melt-in-your-mouth tuna.
"We use the best quality bluefin tuna," Mr. Dong said, explaining that his partner owns a Japanese seafood wholesale company. "That is the reason we can get the best quality fish consistently through the year."
Sometimes restaurants just can't get the best quality, even if they're willing to pay for it. "You have to know the distributor and in this case he is the owner," Dong said.
Mr. Dong said Miku features more than 15 types of sushi every week, adding that the fish comes directly from Japan via the world famous Tokyo Tsukiji Market. "That's our niche," he said.
Another dish sampled on Tuesday was the Sashimi Deluxe, a platter comprised of 18 pieces of assorted, sliced fresh fish of the chef's selection, depending on what is available that particular day.
On Tuesday the beautifully presented selection included Belt Fish, Japanese Mackerel and Baby Yellowtail, shrimp and Uni, which is the Japanese name for the edible part of the Sea Urchin.
From the extensive selection of cooked items on the menu, one of Miku's signature dishes, the moist and tender Chilean Sea Bass, is served on a bed of sauteed spinach and Shiitake mushrooms.
Other signature dishes, that come with soup or salad, include deep fried Red Snapper  or Jumbo Shrimp, Chicken or Beef with Sweet & Sour Sauce served with mango, asparagus and green and red pepper.
The Stir Fry Shrimp, Scallops or Chilean Sea Bass with XO sauce is served with grilled cauliflower, asparagus and white mushrooms.
Of course there are abundant sushi rolls and hand rolls in dozens of choices including Naruto style, which means the roll is wrapped in thin slices of cucumber instead of rice.
Mouthwatering Miku special rolls include the Good For You Roll, which is 8 pieces of Spicy crab and avocado topped with lobster salad, mango and peanuts.
Guests also have the options of Hibachi, Sushi Platters, Tempura, Teriyaki or Tonkotsu Ramen, a dish originated in Fukuoka, Japan, that is served in a pork based broth with choice of Chashu Ramen, Tantanmen Ramen or Miso Raman and the option of additional toppings including extra noodles, seafood, mixed vegetables, pork, beef or chicken.
On Tuesday, among the couples and groups of friends, was a young family with grade school children who arrived on bicycles for an early dinner.
"The prices are very reasonable considering the quality," the mom said, adding that her son didn't think he would like sushi until he tasted it.
"I liked it a lot," he said as he put on his helmet for the ride home.
Miku is located at 68 Greenwich Avenue.
Tel. (203) 900-7676
Click here for the entire Miku menu.