Tina Aronson and Kerri Ann Hofer have a great deal in common. Their children  attended North Street School and Central Middle School and Greenwich High School.
Both moms  adore dogs and are dedicated to helping them.
Initially, both Aronson and Hofer were discouraged because when they looked for a way to help homeless dogs and cats in Greenwich, they learned Greenwich Animal Control does not allow volunteer dog walkers.
Not ones to be discouraged, the two Greenwich moms joined forces with Cat Assistance, a non-profit based in Ardsley, NY that rescues both cats and dogs and has a network of foster homes.
On a mild February morning between snow storms, Hofer and Aronson made their regular trek to Mt. Vernon Animal Shelter, a municipal shelter that shares a driveway with the loading dock behind a Target store. The duo have the routine down pat. They were greeted by Animal Control officers Megan and Sean, and wasted no time getting started.
The first order of the day was meeting Storm and Papa, siblings whose owners fell on hard times. After being evicted and subsequently living in a van with their children and dogs, the  dogs' owners  surrendered the six-year-old pit bulls to the Mt. Vernon shelter.
Hofer (left) and Aronson with Papa, whose family was previously evicted and then lived in a van before surrendering the dogs to Mt. Vernon Animal Shelter.
Aronson with Storm in the play yard at Mt. Vernon Shelter
Unlike Greenwich Animal Control, which Aronson and Hofer jokingly refer to as the Taj Mahal, Mt. Vernon shelter is run down. In fact, it is grim.
That said, the Mt. Vernon shelter has a generous fenced-in play yard, which Greenwich Animal Control lacks.
Mt. Vernon also benefits from a vast fleet of volunteers. Each volunteer signs  a simple contract and attends a  training session before they start to walk dogs. What's more, regular Mt. Vernon volunteers can even take their charges out for the day, shopping, walking, visiting,  or even for a sleepover.
Aronson said the welcoming community of volunteers in Mt. Vernon was what she'd hoped to find in Greenwich, where she had envisioned bake sales, tag sales and dog adoption events in the parking lot of the new Greenwich Animal Control facility on North Street, adjacent to North Street School.
"The Greenwich shelter is almost a secret," said Aronson. "It's beautiful but most people drive past it and don't even know it's there. There's no sign out front.  And there's minimal publicity for the available dogs for adoption."
Hofer said she has enjoyed teaming up with Aronson who has about a year jump-start on the gig.  She recalled feeling a rush of excitement when she fostered and placed her first dog from Mt. Vernon shelter.
Hofer with "Fanny" a dachsund surrendered to Mt. Vernon Animal Shelter. After walking Fanny, Hofer and Aronson dropped her at a local veterinarian to have her teeth cleaned, shots and nails clipped. Then the two will network her through their contacts and help find her a forever home.
Aronson and Hofer walk dogs at Mt. Vernon municipal shelter once or twice a week.
Hofer and Aronson spend some quality time with "Snow," a very sweet dog available for adoption from Mt. Vernon shelter.
This is Roscoe who basked in the sun on Tuesday outside Mt. Vernon shelter. What a sweet older gentleman.
The duo estimate that between them they've placed 80+ dogs in approximately three years of volunteering and are happy to take new volunteers and fosters under their wings.
Anyone who wants advice on volunteering or wishing to foster dogs or cats is welcome to contact Tina Aronson  via email at  [email protected] or Kerri Ann Hofer at [email protected]
---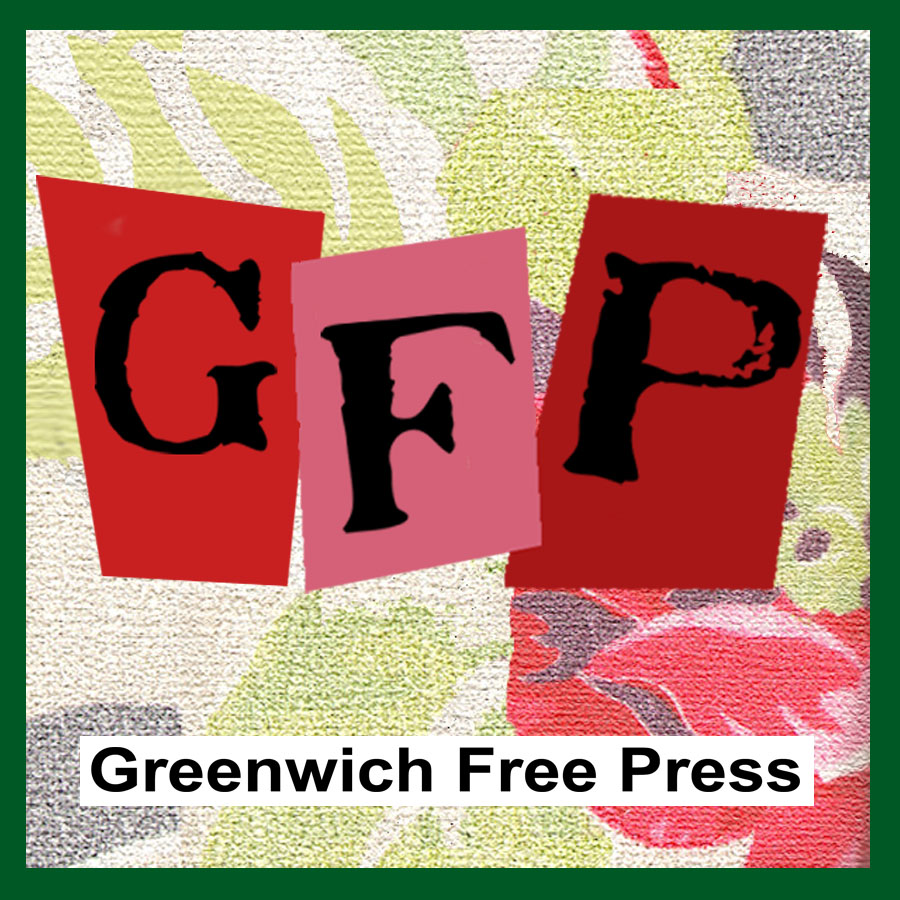 Like Greenwich Free Press on Facebook.
Email news tips and spring photos to Greenwich Free Press  editor [email protected]