By Leslie Yager
Earth Day was fitting timing for a gardeners' talk on the topic of butterflies at McArdle's Florist and Garden Center.
The talk was given by McArdle's Margaret Mikolenko, in conjunction with Greenwich Land Trust to give a boost to the environment, and in particular, to butterflies, which are disappearing.
Mikolenko explained that plants that are attractive to butterflies can be divided into Hosts and Feeders.
The list of plants that provide food is lengthy, and you may already have several of them in your garden, but according to Mikolenko, a foolproof way to lure butterflies is with the simple Zinnia. She said Earth Day is not too early to sew Zinnia seeds and that McArdle's has them in stock. (See below for more plants that will feed butterflies).
According to Mikolenko, Host plants provide a spot for butterflies to lay their eggs. Hosts include snapdragons, asters, foxglove, milkweed, pansies or violas, sweet peas, and nasturtium, among others.
Mikolenko, who said she had previously lived in the Finger Lakes, described butterflies as mesmerizing. She recalled bearing witness to a migration of Red Admiral butterflies. "They passed through the Finger Lakes, stopping at the greenhouse where they rested overnight," she said.
Another favor gardeners can do for butterflies is to provide rocks for butterflies to rest their weary muscles. They enjoy basking in the morning sun on rocks, which absorb warmth. You may also spot butterflies warming up on your driveway or sidewalk.
Mikolenko said it's also nice to provide fresh water for butterflies. Often they can be spotted drinking from puddles after a rainfall, but a water supply between showers is ideal.
Butterfly gardens need not be big, Mikolenko explained, adding that it's more a question of quality not quantity. Live on a postage stamp sized lot? Why not install a "Butterfly Bush." They are pretty and the name is no coincidence.
A single plant will suffice, but a mass planting is even more inviting.
One cautionary note is that in order to have butterflies, one must have caterpillars. They may appear ugly, but it is important not to use pesticides to eradicate caterpillars.
Mikolenko said gardeners interested in increasing their chances of attracting these beautiful insects might consider offering up a butterfly house, which will feature slats that accommodate the beautiful insects and provide great shelter from weather conditions. The special houses also protect butterflies from predators, which include birds, insects, squirrels, and, if you them, chickens. Check the McArdle's garden shop for attractive Butterfly Houses that would look great in any garden.
Plants that feed butterflies include (annuals) Dahlia, Begonia, Sunflower, Geranium, Tobacco Plant, Verbena, Lambs Ear, Potato Vine, Dusty Miller, and, especially Zinnia, and (perennials) Yarrow, Lad's Mantle, Daisy, Day Lily, Lupine, Bee Balm, Mytle, Evening Primrose, Astilbe and Asters.
Plants that serve as hosts for butterflies include Hollyhocks, Snapdragons, Foxglove, Sweet Pea, Black-Eyed Susans, Nasturtiums and Pansies.
Also, many shrubs, trees and herbs feed butterflies. In addition to the purple flowering Butterfly Bush, Dogwood, Spiraea, Lilac, Viburnum and Weigela will do the trick. Herbs that attract butterflies include int, Thyme, Bay, Marjoram and Lemon-Scented Verbena. Vines that lure butterflies include Clematis, Honeysuckle and Moon Flower.
Related Story:
Transitioning to Native Plant Species: Aesthetic and Ecological
____________________________________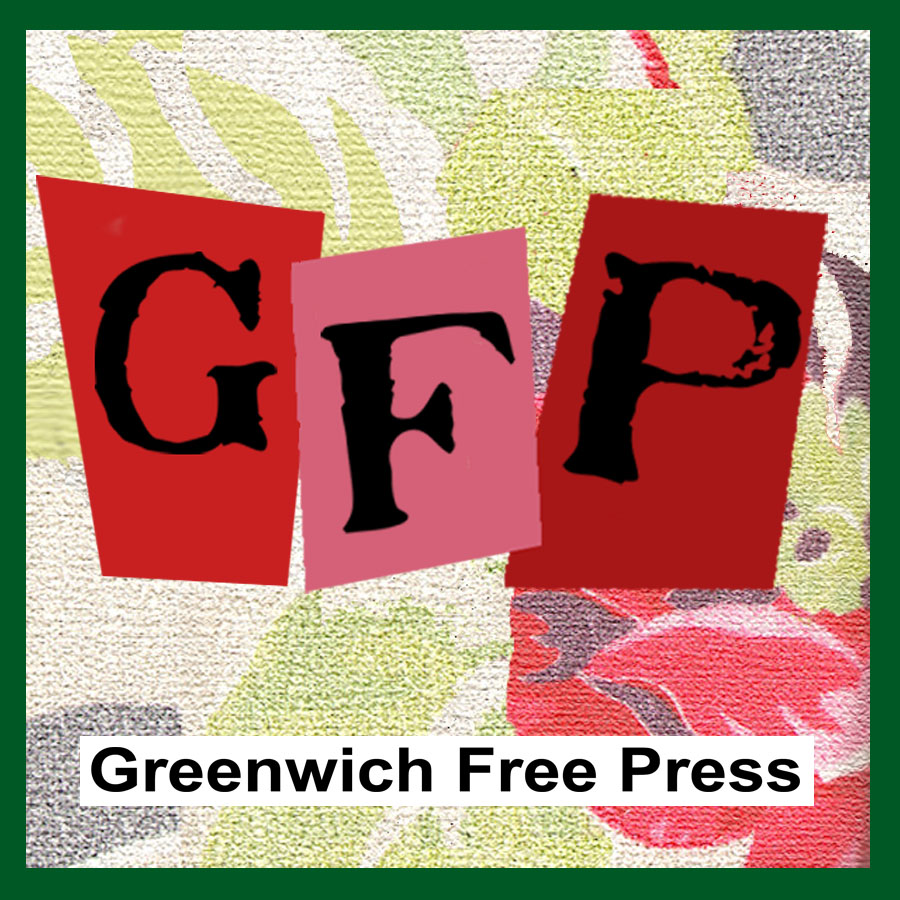 Email news tips to Greenwich Free Press editor [email protected]
Like us on Facebook
Twitter @GWCHFreePress
Subscribe to the daily Greenwich Free Press newsletter.