Over the summer Alexandra Toro and her staff at Fenix Salon on Greenwich Avenue asked Greenwich Free Press readers to nominate a friend, colleague or relative for the Fenix Salon hair makeover contest.
Alexandra Toro, owner of Fenix Salon on Greenwich Avenue and her staff have selected a winner for their contest, which sought a deserving Greenwich woman for a hair makeover.
Colleen Wood-Smith nominated Cindy Moss, describing her as an "especially deserving mom."
Wood-Smith whose daughter is in Girl Scouts with Cindy's 7-year-old Lynn. Currently, Lynn is fighting a brave battle with childhood Leukemia.
"Lynn is in my daughter's Girl Scout group, and both she and her mom Cindy are truly inspirational," Wood-Smith wrote, adding that Lynn was diagnosed with cancer as recently as April, and it has been a whirlwind of chemo treatments and hospitalizations ever since.
On Saturday Cindy headed to Fenix Salon for her makeover.
Cindy left her job at Abilis where she has worked for 15 years, specializing in finding local job opportunities for adults with disabilities.
"I've placed a lot of people," Cindy said on Saturday as John began the process of coloring Cindy's hair. "Little Pub, Sundown Saloon, Acme, BoxCar Cantina and Mill Street Bar & Table," she said, listing places where Abilis clients have found meaningful work.
She said Fess Smurlo works at Beach House Cafe as a jack of all trades. "He helps with the bar set up and and preps the restaurant before opening," she said.
"It has to be meaningful work, so I go to people I know and trust because I get very involved and I have to know they're in a safe, loving environment," she said. "We send a whole crew up to Boy Scouts Camp Seton where they clean the buildings on a seasonal basis."
As Cindy's face was framed with sparkling tin foil squares, Cindy said that since Lynn's diagnosis, Cindy has spent her days caring for her daughter, bringing her to Yale in New Haven for days long treatments, and helping her continue with school. Lynn is able to be home schooled and enjoys working with her teacher, Kerry D'Angelo.
In fact, just a coincidence, Cindy said Ms. D'Angelo's husband George, who owns Stamford Subaru has hired workers from Abilis as well.
In addition to having a great tutor, Cindy said Lynn's kindergarten teacher from Julian Curtiss, Jayne Pitt, who retired two years ago, writes her letters and sends stickers. Also, Julian Curtiss Nurse Helen sends emails and packages.
While these kind gestures have made a difference, the past few months have been challenging.
"The gray hairs were springing up like popcorn in the past few months," Cindy said.
At Fenix Salon, it wasn't long before Cindy's gray had vanished and instead subtle highlights brightened up her brown hair.
Indian Summer Children's Festival at Greenwich Audubon
Cindy is hoping Lynn will feel well enough after this week's treatments – she is on interim maintenance with a 24-hour chemo and arrives on Tuesday and leaves on Friday – to be part of the "Indian Summer Children's Festival" at Audubon Greenwich on September 30.
The event is part of the Willow Project, which was started by Sara Arlotti and Kristen Hennigan after Lynn's diagnosis.
Saturday's event is geared towards children of all ages with activities including tie-dye, hair braiding, slime-making, painting, yoga, hip hop dancing and sand art. At the event there will be food from BoxCar Cantina and other local vendors, raffles, wine tasting, and live music from The Trummytones, The Alchemistics and DJ Dandis on the lawn from 2:00pm until dusk.
"Lynn is hardcore," Cindy said of her daughter. "She's a warrior. She said, 'Mommy I'm sorry,' after she was sick in the car."
"I'm planning to get a tattoo right where Lynn's port is," she said pointing to her chest to show where the doctors inserted a medical port for IV treatment. "It will be a heart with the letter L for Lynn."
As Alexandra Toro took her scissors to Cindy's long hair, which hadn't been cut in a year, Cindy talked about some of the people she's met during Lynn's hospital stays.
There was a mother with a daughter also being treated, who offered he summer beach house in Southampton to Cindy and her family. "She was lovely and when she finally had a day away from the hospital, she ran home and returned with a salad and hydrangeas. Just amazing," Cindy said.
As Alexandra finished Cindy's haircut, and blow out, other clients at the salon gathered around to see the results.
"I've never had highlights in my life," Cindy said. "I love it. Just in time for my birthday on Monday."
Happy Birthday Cindy.
Click here for more information on the Indian Summer Children's Festival on Sept 30.
See also:
In Greenwich, the Willow Project is The Village that Looks after a Child's Wellbeing
---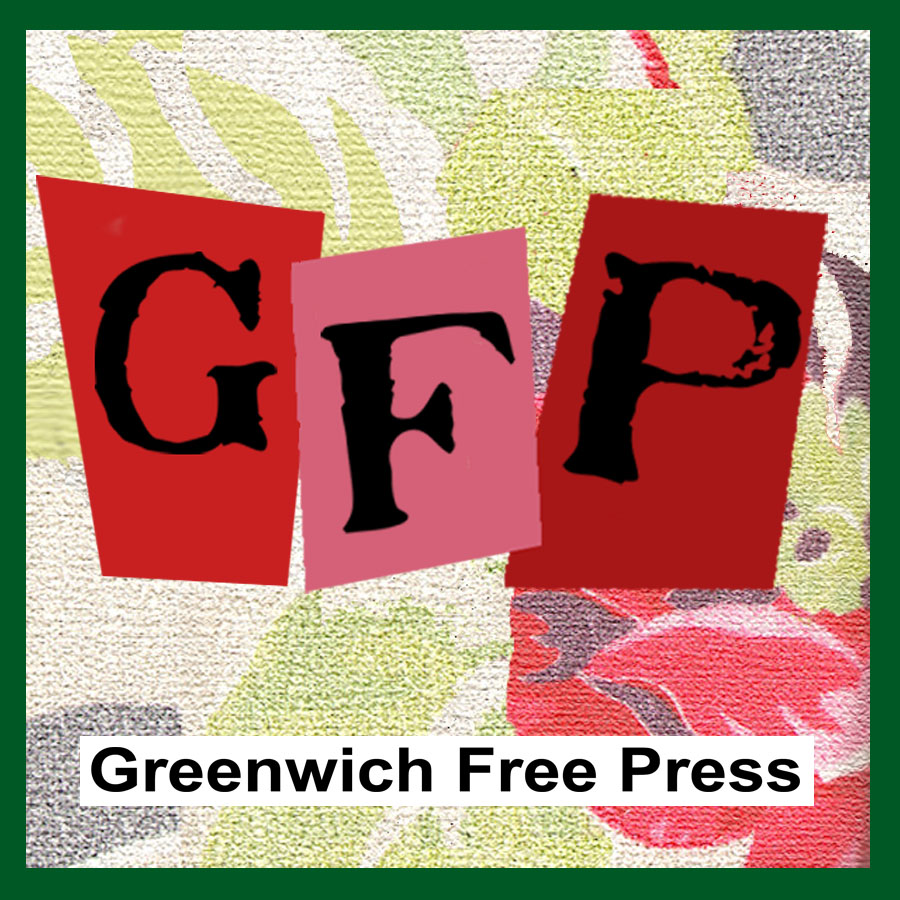 Email news tips to Greenwich Free Press editor [email protected]
Like us on Facebook
Subscribe to the daily Greenwich Free Press newsletter.