Cooking this holiday season? These recipes are perfect for Chanukah, Christmas, New Year's Eve or New Year's Day.
Latkes are enjoyed by all, add home-cured gravlax for the ultimate tasty appetizer.
Gravlax is simple to make at home!!
Fresh salmon is "buried" in a dry marinade of salt, sugar, and dill, and cured for a two days. As the salmon cures, by the action of osmosis the moisture turns the dry cure into a highly concentrated brine. I have added grated beets to the mix, and it creates a touch of sweetness – and lends a gorgeous ruby hue to the top layer of the salmon.
Simply turn over every 12 hours (at least 48 hours) and enjoy.
Simply wipe off the brine, and slice away (thinly please!) A great topping for potato latkes – and you will find so many uses; filling an omelet, topping for bread with a dollop of grainy mustard.. or just snacking.
Latkes are that ethereal treat; a potato mixture made by dropping large tablespoons into a skillet of shimmering, hot oil.
Fried foods are traditionally eaten during this "festival of lights" in commemoration of the oil that miraculously burned for eight days. Crispy, naturally sweet, salty and scrumptious – it's a shame we wait all year to enjoy them.
The trick for a perfect latke is twofold:
1. For Crispiness: Squeeze your potatoes in a tea towel (or paper towels) until very dry.
2. For Lightness: Separate the eggs; glossy egg whites will make a lightened latke, with a meringue-type batter.
For a Gluten-Free version, simply use a all-purpose gluten free flour blend in place of the flour for great results.
Recipe: Karen's Best Latkes
Ingredients:
2

 

medium 

russet potatoes

3

 

medium 

yukon gold potatoes

1

 

medium 

carrot, peeled (1/2 cup)

½ 

large 

onion, peeled

1

 

small

 

leek, cleaned well, use light greens, slice thinly (1/2 cup)

1

 

medium 

scallions , cleaned, chopped (1/4 cup)

3

 

large 

eggs, separated

½

 

cup

 

flour, (can use a gluten-free all purpose blend)

½

 

teaspoon sea 

salt

¼

 

teaspoon 

pepper (fresh cracked to taste), freshly ground

½

 

cup 

neutral oil*
Method: 
On a cutting board grate carrots and then onion. Blot these vegetables with paper towels until dry.
Add them to a large bowl with and add the leeks and scallions. Add egg yolks, flour, salt and pepper to the bowl, mixing gently with a rubber spatula.
Now heat a cast iron skillet, add 1/2 cup of oil, and set heat to low ( I like to do this early.)
Grate the potatoes over a cutting board. After each one, place the shredded potatoes into a clean tea towel (or paper towels) and ring well over the sink to remove all their moisture. Add each shredded potato to the bowl. Mix all well.
Beat the egg whites until stiff and glossy. Add egg whites into bowl mixing thoroughly but gently.
Raise the heat of the skillet to medium-high.
Drop 2 tablespoon mounds into skillet, making 12 pancakes, and cook until nicely golden brown.
Turn latkes over, reduce heat a little and cook until golden on the second side, and cooked through, about 5 minutes.
Remove the latkes to a rimmed baking pan, lined with paper towels.
Repeat the process with remaining latke batter, add a little more oil if needed.
Sprinkle the latkes with sea salt and serve with applesauce, sour cream or greek yogurt on the side.
Try Karen's Beet Cured Gravlax – a sophisticated topping for Latkes (see recipe.)
* with concerns about GMO's and processing of oils, use a vegetable oil which has not been chemically treated, this is called "expeller pressed".
This recipe may not be reproduced in any form without the written consent of its author, Karen Sheer.
See other Latke Recipes:
Press here for recipe: Karen's Beet Cured Gravlax
---
Karen Sheer lives and cooks in Greenwich. She is a professional chef, writer, caterer, photographer and food consultant specializing in original recipes. Her blog is "A Zest For Life"– Karen's Obsession with Food and Style.
Each recipe is inventive, original and well tested. Karen's recipes are written to give you the feeling she is in the kitchen with you coaching step by step. Health and wellness are her passions. Karen's recipes promote fresh, local ingredients which lead to a healthier lifestyle!
---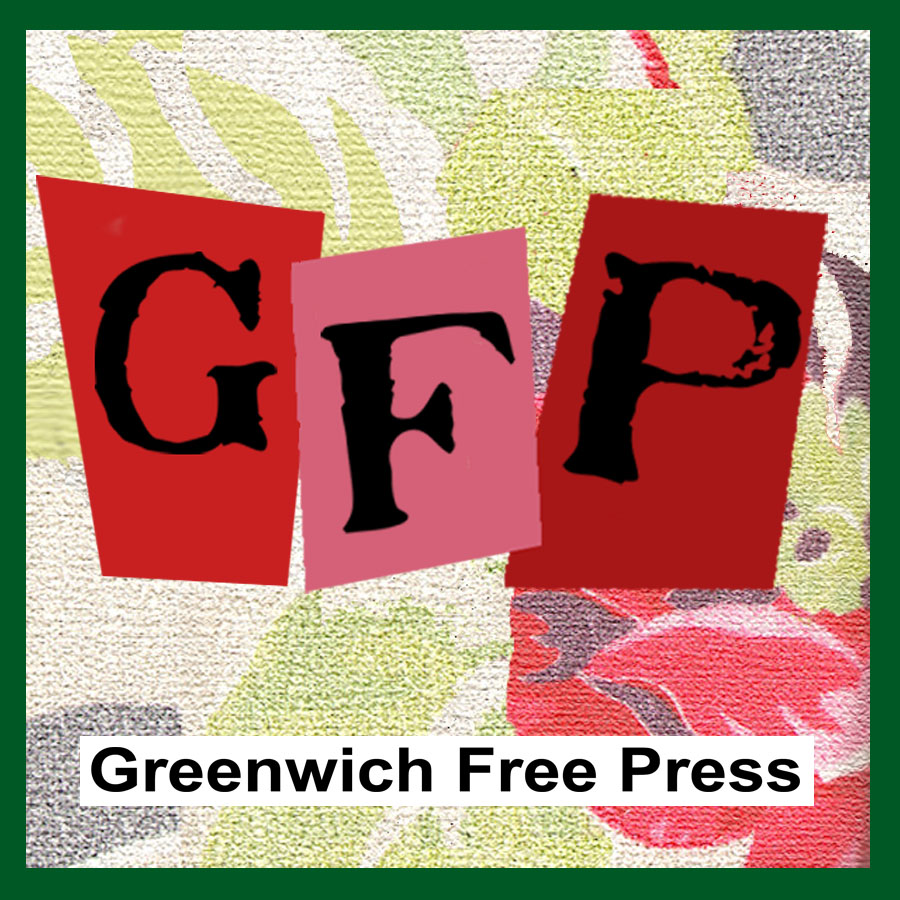 Email news tips to Greenwich Free Press editor [email protected]
Like us on Facebook
Subscribe to the daily Greenwich Free Pressnewsletter.