People told them it was only puppy love. They were told they'd never last.
Denise and Mark Longo met in middle school and have been inseparable ever since.
"I was so skinny and I had thick glasses," Mark said of his teenage self. "When she said she'd go out with me I was so proud."
"He wrote me a letter when I was away at Disney World," Denise said of a letter she received from Mark when she was just 13.  "'When you come home I want you to go out with me, OK?' he wrote after inquiring about her sunburn and telling her he missed her. The year was 1980.
"He still signs his cards, 'Love always,'" Denise said.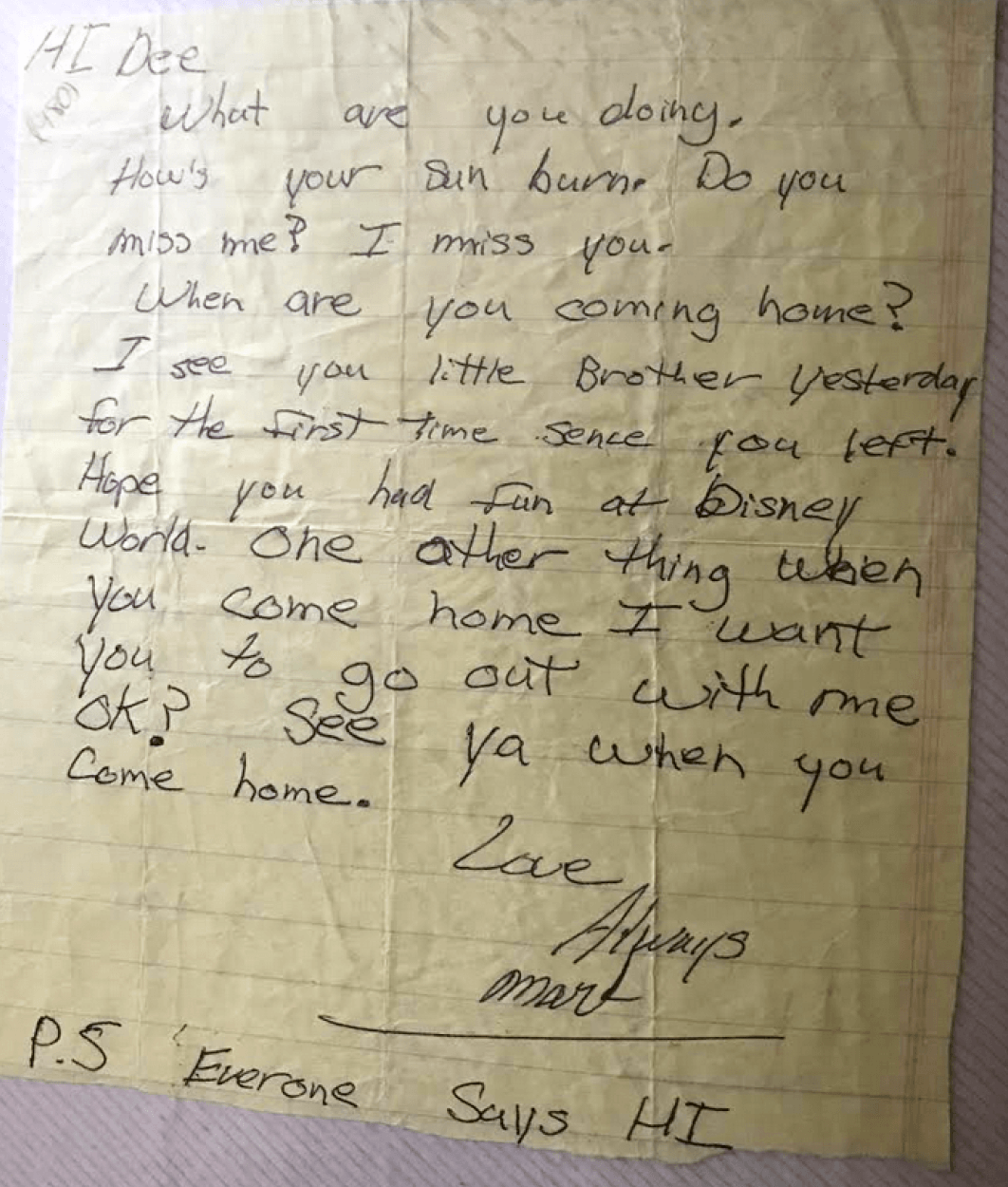 There are other mementos. A painted silk scarf from the former Empire Flea market in Port Chester that says Denise & Mark. A candy Valentine's Day heart that says, 'I love you.'  A mirror that says Denise & Mark.
Denise, whose maiden name is Yaeger, shared the secret of the longevity of her relationship with Mark.
"We're best friends. We call each other five times a day when we're apart," she said. "We've had tough roads, but we fought through them."
The couple even do laundry together,  grocery shop together and clean the house together.
"We're a lot alike. We have each other's back," Mark said.
"Her mom didn't like me," Mark recalled of their early relationship. "I had my driver's license, but she wouldn't let me park in the driveway. But now she loves me. I created a family."
"He's just my buddy," Denise said. "We leave each other notes."
Mark and Denise said they're saddened by all the marriages that have failed to make it through the years.  The Longos, who are the only married couple who have ever served on the St. Lawrence Club board, find it ironic that they received so much flack for getting married so young – Denise was 21 and Mark was 23 on Jan 27, 1990 – but they thrived as as a couple for 37 years, including 27 years of marriage.
They had their two children right away, Britni and Mark, now 23 and 27, who both live at home along with Mark's girlfriend. There are also pets, including two pit bull dogs rescued from Stamford Animal Control.
There are also five cats. And there's a squirrel.
"Our son came home and found a squirrel hit and killed by a car leaving behind a baby squirrel," Denise said. "The baby climbed up Mark's leg, it was so scared. Now we have a squirrel, 'Peanut,' living with us."
Fourteen years ago, Denise and Mark bought a business together, purchasing Mark Longo & Son Carting.
"We're 50-50 owners and enjoy working together," Denise said.
As they recount the story of their romance and embarking on running a business together, they interrupt each other. "She usually finishes my sentences," Mark joked.
Gravy, meatballs and pasta are staples of the family dinner table, where the Longos sit down together at least three nights a week.
Mark, who runs the hauling route that includes 200 stops in back country on Monday and Wednesday, and 400 stops in Riverside and Old Greenwich on Tuesday and Thursday, is up early.
"He's up at 3:00am  for work – it could be snowing, raining or freezing –  and gives me a kiss on the cheek before he leaves," Denise said, adding that her job is to answer the phones and keep the books.
"I love being on my route," Mark said, adding that so many of his customers come out to chat when he arrives.
Mark explained that many residents keep their garbage and recycling in purpose built buildings. "They love owner-operators. They don't want strangers in their garbage houses."
"One customer invited me in for Christmas one year and had me take my shoes and socks off," Mark said. "She gave me a pair of new boots and socks. She got the size just right. She had measured my footprint in the snow."
Asked what it is about Mark that first attracted her, Denise doesn't hesitate. "His personality, his heart and his eyes," she said.
Recently, for her 50th birthday Mark surprised Denise with a new Escalade, which was parked outside the St. Lawrence Club the night of her party. The walls were decorated with decades of photos of their life together.
"Our families thought we'd never last. Nobody had any confidence in us," he said. "But look, here we are together."
---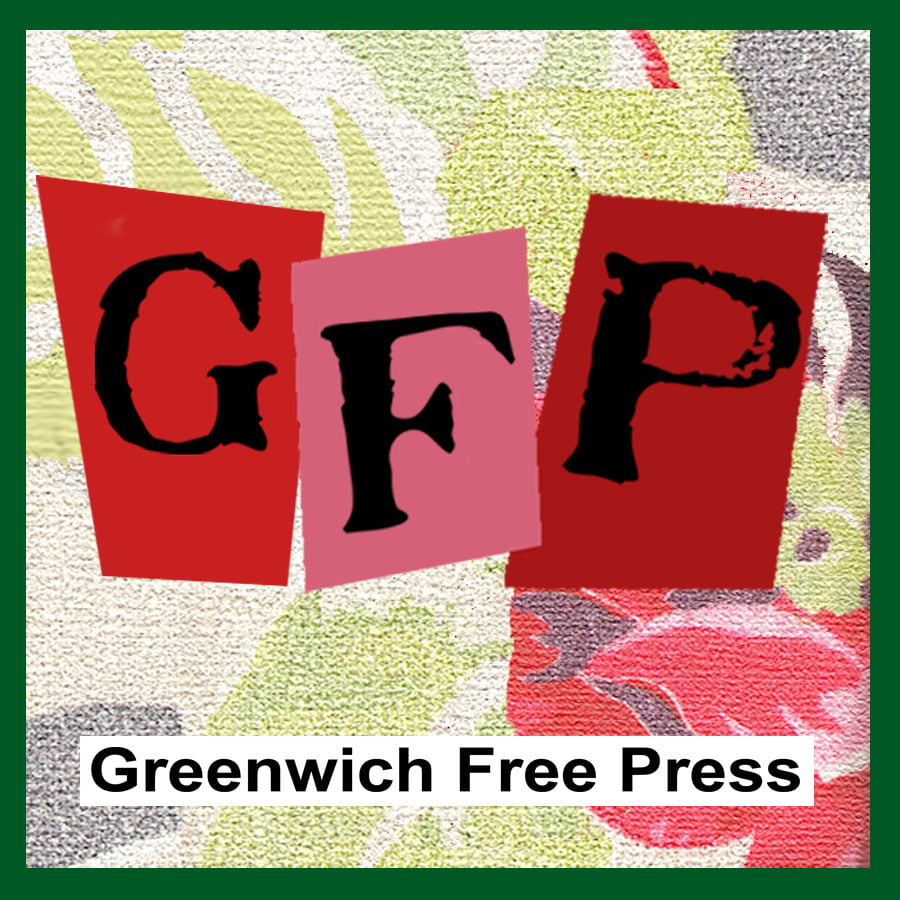 Email news tips to Greenwich Free Press editor [email protected]
Like us on Facebook
Subscribe to the daily Greenwich Free Press newsletter.