"Find your passion," Phaethon Bolton told a group of kids as part of the Junior Business Leaders program at the Greenwich Boys & Girls Club on Monday night.
Mr. Bolton, who is employed by the NBA, shared his memories of living in an apartment on Greenwich Avenue over the former movie theater, now the Apple store and taking the van after school to the Club for eight years.
A lucky group of about a dozen had Mr. Bolton to themselves for almost an hour, during reflected on the value of perseverance, occasional "chair time" at the Club, and the wisdom of of occasionally asking an adult for help or a sympathetic ear.
Keith Ward, who also grew up at the Boys & Girls Club, said that he and Mr. Bolton founded the Junior Business Leaders program so that adults could share the stories of their careers and paths they have taken.
Mr. Bolton was hired a year ago by NBA Social Responsibility and travels across the country and around the world, and has even brought a basketball clinic to the White House where he met President Obama. He credited the Boys & Girls Club for keeping him on track.
"I went to this Boys & Girls Club every day from the time I was seven years old until I was 15," he said. "I went to summer camp here and during the school year too," he said. He reminded the middle schoolers and high schoolers that they are at the age when their peers will try to pressure them to do things and that it is important to think for themselves.  "You are responsible for the decisions you make."
"If you talked back to a staff member, or got in trouble, there was Chair Time," Mr. Bolton said with a smile, admitting he spent his share of time in the chair. "That was back when the gym and the stage were in the same room. When you got chair time, you sat up on the stage until it was time to go home," he recalled.
Another time he was persuaded to skip Boys & Girls Club and go to Garden Catering. "I got caught and I got suspended for a day. It was a big deal. Choose your friends wisely. Choose friends who talk you up because sometimes people who haven't accomplished what they want will put it on you."
Mr. Bolton said he learned how to play basketball at the Boys and Girls Club. "I had never played on a team, or in a league with referees," he said." I was so excited to get that jersey."
Bolton attended Central Middle School and later got a scholarship to go to Brunswick, where he said he was one of two or three African-American students in a class of about 80. "I felt different," he said. "Do any of you ever feel different?" he asked the group of mostly African-American students.
At Wake Forest University, where he was not a recruited athlete, Bolton nevertheless attempted to join the Wake Forest Division 1 basketball team as a freshman, but was cut. Then he was cut his sophomore year. And his junior year. But he didn't give up. "I took the criticism and worked harder."
"My senior year I walked up to the coach and said, 'I came here to get on the team,'" he recalled. "If you want something, go for it, otherwise someone more passionate will get the position or job over you." Mr. Bolton made the Wake Forest team his senior year and played schools including Duke, UNC and Purdue.
"We become what we think we are," Mr. Bolton said.
Mr. Ward agreed. "We each have an internal voice. Talk to yourself because that's the most important conversation."
After college, Mr. Bolton said that he wasn't good enough to play in the NBA, and went into the business world, where he was hired by Mr. Ward at Morgan Stanley. On the side he ran basketball camps at the Boys & Girls Club, Chelsea Piers and Brunswick. One day he got a call from the NBA who interviewed him extensively before offering him his job in Social Responsibility, which he explained is to make sure the team members are doing what they're supposed to do.
When the children had a chance to ask Mr. Bolton questions, he was asked if he'd ever felt like giving up.
"I know I'm not tall now, but when I was younger, I was even shorter," Bolton said, referring to his perseverance despite the expectation for basketball players to be tall. "Find your passion. Research it, and find out who you know who can help you," he advised.
---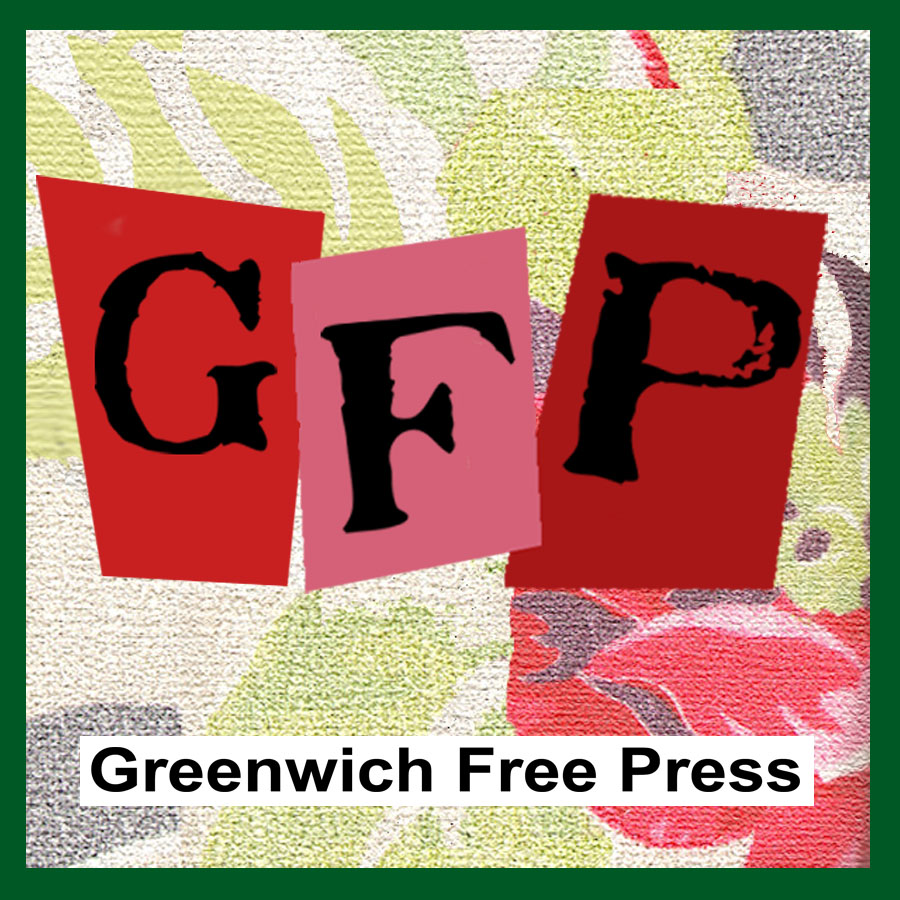 Email news tips to Greenwich Free Press editor [email protected]
Like us on Facebook
Twitter @GWCHFreePress
Subscribe to the daily Greenwich Free Press newsletter.