By Milena Meehan 
A resident of Old Greenwich and an intern for the Old Greenwich Farmer's Market, Meehan is a graduate of GHS and a junior at the University of Michigan majoring Organizational Studies and minoring in Sustainability.
Although outsiders think of Greenwich as a place of plenty, the reality is that one never knows who is struggling to get by on a day-to-day basis.
In fact, the 2013 Greenwich Needs Assessment Report shows that roughly 1,000 Greenwich families fall below the federal poverty line. In addition to those below the poverty line, another 1,000 households fall below the estimated cost of living, which, according to Greenwich Social Services Commissioner Dr. Alan Barry, is around $60,000-70,000 a year. For these families, a nutritious meal is hard to come by.
This is where Neighbor to Neighbor comes in. Neighbor to Neighbor is a non-profit organization founded in 1975 that provides Greenwich residents with food, clothing, and other essential living needs.
"Greenwich is far more economically diverse than people realize," said Eileen Bartels, a director at Neighbor to Neighbor. "[People] don't notice driving down North Street or walking down Greenwich Avenue that there are other populations that are in need or right on the cusp [of being in need] living in a suburban neighborhood."
Since 2000, Neighbor to Neighbor has gained 390 new families, and now serves over 660 families each year. Much of this growth came from the economic downturn in 2008.
"[The 2008 recession] changed the demographics. Many of the clients coming in had been living a white middle class lifestyle up until the recession hit," said Nancy Coughlin, the executive director of Neighbor to Neighbor. "We had fairly high numbers of families going through divorce, families with parents who had lost their jobs… [and families] who went from being truly self-sufficient to not."
Although roughly 48% of those served by Neighbor to Neighbor are children and families, 16% are senior citizens.
Because their clientele is so varied – from young families to the elderly – Neighbor to Neighbor collaborated with a nutritionist to ensure that the needs of all customers were being met.
Clients choose a select number of items from various food categories. Based on their family size, they are given a certain number of "points" worth of protein, fruits, vegetables, and starches.
However, Neighbor to Neighbor has not always been like this, and has evolved over the years. Prior to 2005, this program looked like your average food pantry. Clients lined up at the door and waited in line for their pre-packed grocery bag each week.
In 2005, Neighbor to Neighbor changed their program to become the areas first "client choice" pantry.
"A client choice pantry means it is set up like a grocery store," explained Coughlin. "Clients can choose what they want."
She said that before 2005 "we were giving food to people without necessarily knowing if it was what they wanted" or even liked. The "client choice" set-up allows the space to be set up like a grocery store where customers can shop for their family's specific needs and tastes.
Unlike other food pantries that provide strict emergency or once a month aid, Neighbor to Neighbor is open to shoppers every week.
This means that Neighbor to Neighbor can provide fresh produce to their clients on a weekly basis.
"The Old Greenwich Farmer's Market has had a tremendous impact on the amount of fresh produce that we have," Coughlin explained.
The market runs every Wednesday afternoon from 2:30pm to 6:00pm. At the end of each market day, a Neighbor to Neighbor volunteer goes around to each farmer's station and asks for donations for the pantry.
Additionally, there is a donations basket at the entrance to the market. Shoppers are encouraged to buy an extra item to support both the farmers and Neighbor to Neighbor.
The collected food is stored Wednesday night and brought to the pantry first thing Thursday morning. Bartels explained that on Thursday mornings, unlike other mornings, a line begins to form outside Neighbor to Neighbor well before it opens.
"It wasn't always that way but Thursdays have gotten a lot busier because people know they can get fresh produce," she said.
The increase in produce has allowed Neighbor to Neighbor to change their food allocation system.
"We've always said you can only use half your points on fresh [produce], the others have to be canned or frozen."
Coughlin explained that this summer for the first time, they were able to get rid of this rule.
"We were like 'why have we been limiting them? Lets give out more,'" said Coughlin.
Lesley King of the Back Forty Farm is a weekly vendor at the Old Greenwich Farmer's Market and also one of the market's founders. She wanted to donate her perishable food items instead of throwing them out.
"We have all this extra food we're growing and we couldn't use it. So we started the Farmer's Market the next year," King said. "We'd come on Wednesdays and whatever we had leftover we'd deliver to Neighbor to Neighbor the next day."
Though the OG Farmer's Market is not very big, the impact it has had on the community is enormous. The next time you stop by, consider donating to Neighbor to Neighbor.
After all, it is "the neighborly thing to do," said Mike Maskell a vendor at the market.
The Old Greenwich Farmers Market is held every Wednesday from May 27th through November at 38 West End Avenue Old Greenwich, CT. For more information please email [email protected] or visit Old Greenwich Farmers Market.
See also:
The Secret Life of Judy the 'Jam Lady' at Greenwich Farmers Market
Jobber-Free, Greenwich Farmer's Market Returns on Saturdays in Horseneck Lot
Roses for Autism: From an Abandoned Farm, to Providing Valuable Work Experience for Adults with Autism
Meet the Farmer: John from Plasko's Farm
---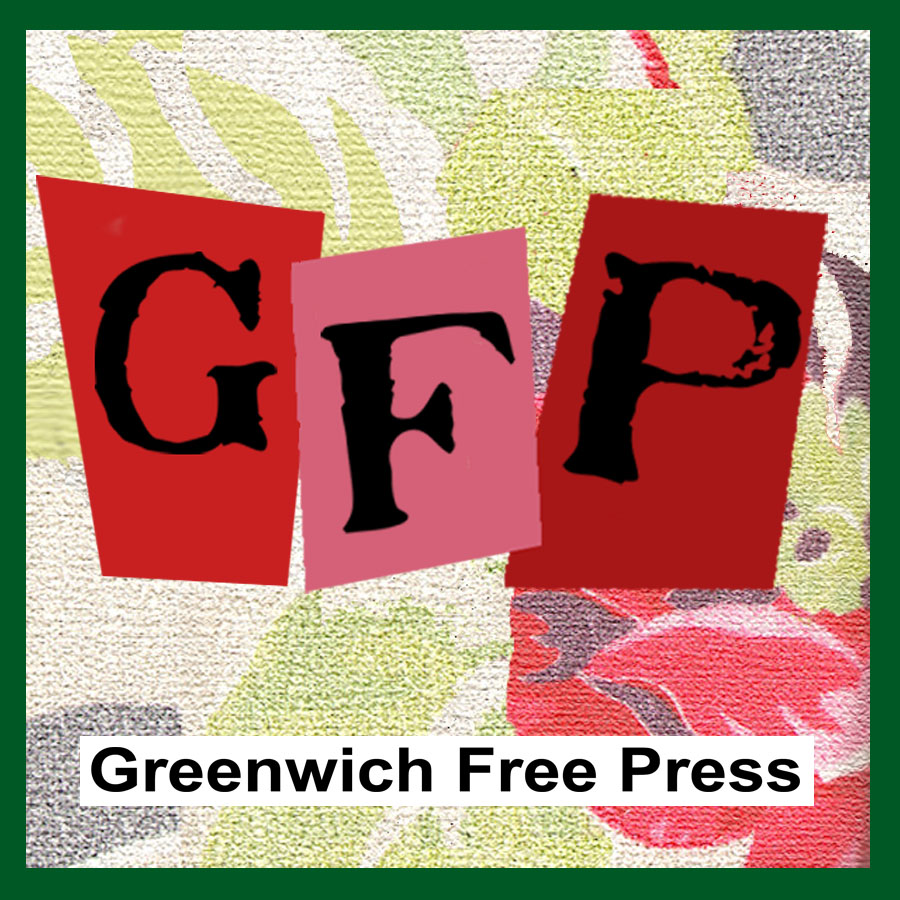 Email news tips to Greenwich Free Press editor [email protected]
Like us on Facebook
Twitter @GWCHFreePress
Subscribe to the daily Greenwich Free Press newsletter.