The Cos Cob Riders, a group of local riding enthusiasts, met on Wednesday night at the Polish Club of Greenwich to plan their next fundraiser – an event at the St. Lawrence Club to benefit Kids in Crisis.
The men of the riding club, may look tough in their leather jackets and vests,  but they are dedicated to charity work and meet regularly to plan fundraisers and volunteer projects.
Joyce Donnelly, who runs the Polish Club with her husband Tommy, said when first taking over the club on Arch Street, she was curious what to expect of the group. "I heard 'motorcycle riders' and I thought uh-oh, but they are a terrific bunch of guys and they do a lot of charity work," Joyce said.
Just a day earlier, the group was at Joey B's for a fundraiser to benefit YNET, the teen dating violence awareness club at Greenwich High School.
Cos Cob Riders' Teddy Allegrini was keen on the Kids in Crisis fundraiser. Teddy, who is also known by his nickname "Thunder," said Kids in Crisis has long had a special place in his heart.
"It was my idea because years ago, I worked at Dorothy Hamill Rink and children from Kids in Crisis used to come in once a week to skate," he said. "A couple of them really touched my heart."
"We're trying to get away from the biker image," Allegrini continued. "We are biker enthusiasts but we work with all sorts of charities."
Cos Cob Riders' Kids in Crisis fundraiser is set for Saturday, April 16 at the St. Lawrence Club from 7:00pm til 12:00pm. Just make a $20.00 donation at the door.
The event will feature live music by Fast Forward Band and a delicious meal – all in the name of a good cause. According to Allegrini, Joyce and Tommy, who run the Polish Club of Greenwich, "POGS" are donating food, as is Dom Delfino of Joey B's.
"For just a $20 donation, supporters of Kids in Crisis can have a nice meal and enjoy live music from the Fast Forward Band," said Jimmy Abbate, who is vice president of Cos Cob Riders, adding that there will be a cash bar. Mr. Abbate, who is a drummer singer with the Fast Forward band, said his group plays a variety of music spanning the decades.
"We're happy to donate a night of music to Kids in Crisis. We play all sorts of music," Abbate said.
Like Cos Cob Riders, Kids in Crisis is based in Cos Cob. The agency recently lost its state funding and the community – from Greenwich Realtors, to Minute Men Cleaners, to the Plunge for Kids on New Year's Day –  is rallying forces with fundraisers like CCR's to help them make up the shortfall.
It is Connecticut's only free, round-the-clock agency that provides emergency shelter, crisis counseling and community educational programs for children and families dealing with a range of crises. Families may be in the midst of domestic violence, mental health problems, substance abuse, economic difficulties or other situations that give rise to the need for Kids in Crisis help. Since its founding in 1989, Kids in Crisis has helped more than 132,000 people. Last year, more than 6,000 children in families from Bridgeport to Greenwich received assistance from the organization.
Kids in Crisis staff will be at the Cos Cob Riders event and available to share information about the agency.
the Cos Cob Riders board includes Rocco Ceci "Fly" (President, Jimmy Abbate "Jacked" (Vice President), Stu Bloom "Clutch" (Treasurer), Gary Lee "Cowboy" (Road Captain), Arnold Jolicoeur "Frenchy" (Assistant Road Captain), Yasser Eldermerdash "Pharoah" (Sergeant at Arms), Paul Romanchuk "Horse" (Sergeant at Arms), Michael Allegrini "Radar" (Secretary).
Cos Cob Riders' Kids in Crisis fundraiser is set for Saturday, April 16 at the St. Lawrence Club from 7:00pm til 12:00pm. Just make a $20.00 donation at the door.
St. Lawrence Society is located at 86 Valley Rd in Cos Cob. Find St. Lawrence Society on Facebook. Find Fast Forward Band on Facebook.
Kids in Crisis is located at 1 Salem St in Cos Cob.
See also:
YNET Packs Joey B's with Fans of the Teen Dating Abuse Awareness Club and the Fans of Delicious Food
Local Boy Makes Good: Dom Delfino's Joey B's Has Great Food, Friendly Atmosphere

Shari Shapiro on DCF $750K Cut to Kids in Crisis: "Don't let children to fall prey to politics."
Ask for $1.00, Get $10,000! At Minute Men Cleaners, Candy's Customer Donates $10,000 for Kids in Crisis!
Greenwich Association of Realtors Comes through for Kids in Crisis in a Big Way
PHOTOS, VIDEO: New Year's Day Plunge at Tod's Pt Goes a Long Way to Help Kids in Crisis
---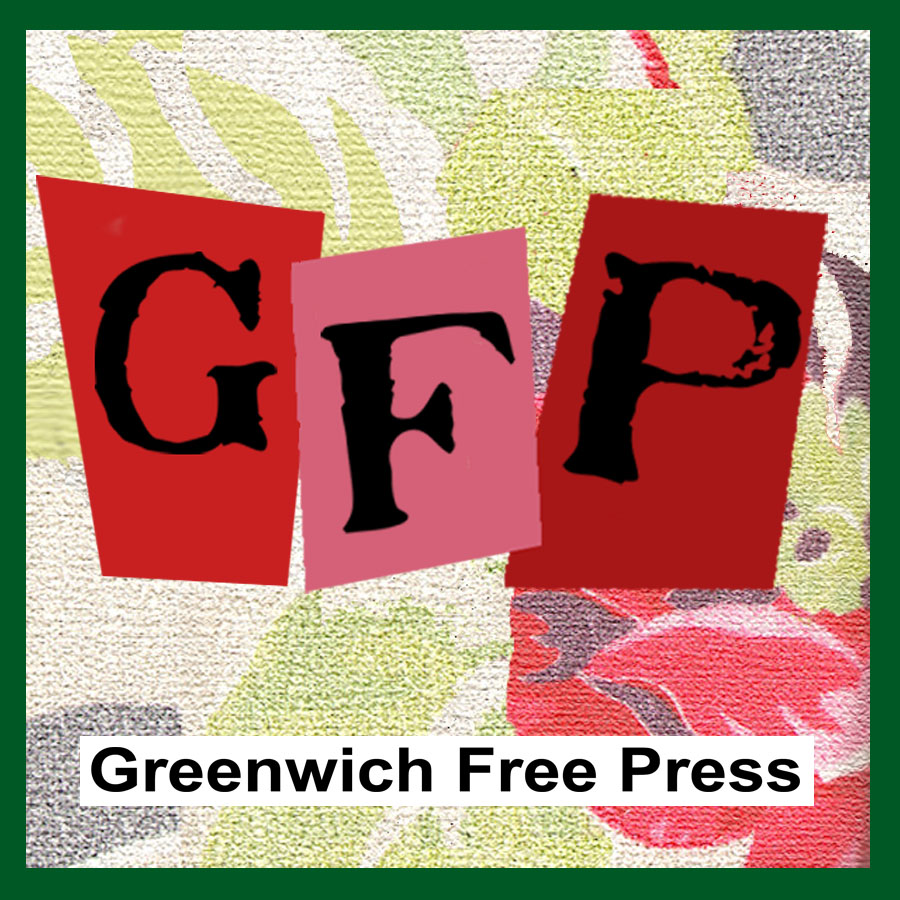 Email news tips to Greenwich Free Press editor [email protected]
Like us on Facebook
Twitter @GWCHFreePress