"I felt like my heart wants to explode," Candy Fletcher said when a generous resident stopped by Minute Men Cleaners with a surprise a couple weeks ago.
Candy has a jar on the counter where customers can donate $1.00, $2.00, $5.00 – whatever amount the wish to contribute for a need in the community.
In this case, Candy has a poster on the wall asking customers to donate to Kids in Crisis (KIC), which was recently dealt a blow when the state announced it would cut and additional $750,000 in funding to the longtime provider of emergency shelter for young people.
Back on Nov. 10 KIC executive director Shari Shapiro explained that the Dept of Children and Family's goal is keep children in homes with family, friends or relatives. "It's a wonderful goal," she said, but pointed out that it's not fair to lump KIC in with a traditional group home.
"Where we're different is that kids don't live with us — we're a weigh station for 30 days at the most — our goal is more like 14 days — to get the child out of the crisis, make an assessment with their family, and then work with their family or legal guardian to find out the best option."
On Dec. 7, Greenwich Police Chief Heavey penned an open letter lamenting that the cut means that Greenwich and Southwestern Connecticut will no longer have State-supported emergency beds for children in need of temporary shelter when home is not safe.
Not long after the cut was announced, Candy collaborated with Joe Kaliko of Needs Clearing House, and put the donation jar on the counter with Kaliko's business card taped to the side.
Candy said many of the Kids in Crisis staff are longtime customers. "When they're hurting for food or clothing, we help," she said. "I say 'What do you need? and let our customers know.'"
Candy said every dollar counts and customers have been happy to contribute what they can.
In early weeks, Candy's customers contributed $550.
Candy  said one customer even teased her for not asking her to donate. "She said why didn't you ask me for a dollar?" Candy recalled. "So I asked her if she wanted to contribute a dollar. She said she could even donate $2.00!"
A day later, Candy said Mr. Ohnell, her former boss from a uniform store called Cotton Fair that was located where Jos A Bank is today, stopped by as he usually does around the holidays to say hello.
Candy asked Mr. Ohnell if he'd like to donate $1.00 to Kids in Crisis. "He reached into his pocket and pulled out a check for $10,000 and asked, 'Will this help?'" she said. "I burst into tears," Candy continued, again tearing up at the memory of the moment.
Candy and longtime employee Ariana Valencia said they never cease to be amazed at how nice their customers are. "They're really nice, incredibly generous and caring," Ariana said.
"We've known them for 30 to 40 years," Candy said. "We know them by first and last name, and all their children by name too." Minute Men has operated in Cos Cob since 1960.
Candy, who grew up in Chickahominy and later moved to Cos Cob, where she remains today, recalled that some years ago she helped raise funds for a new truck for Cos Cob Fire Police Patrol. She said Brian Kelly called and asked for help and she couldn't say no. "I used to watch him chase the fire engines in his bicycles," she said with a smile.
And then there was the time Mr. Kaliko asked Candy if she could help raise funds for a toddler who needed an eye transplant. "I said, 'Bring me a flyer,' and he did. I had a photo on the table, and posted updates of each time the boy visited the doctor and when he was going to the surgeon. The customers were very willing. People like to be asked," she said.
Minute Men Cleaners is family owned and operated since 1960. Stop by with your shirts, or to donate to KIC, or just to say hello. Minute Men Cleaners is located at 223 East Putnam Ave, in Mill Pond Shopping Center. Tel. (203) 869-3361
Hours:
Monday – Friday: 7am – 7pm
Saturday: 8am – 6pm
Sunday: Closed
See also:
Shari Shapiro on DCF $750K Cut to Kids in Crisis: "Don't let children to fall prey to politics."
Greenwich Police Chief Very Concerned about State Cuts to Kids in Crisis
---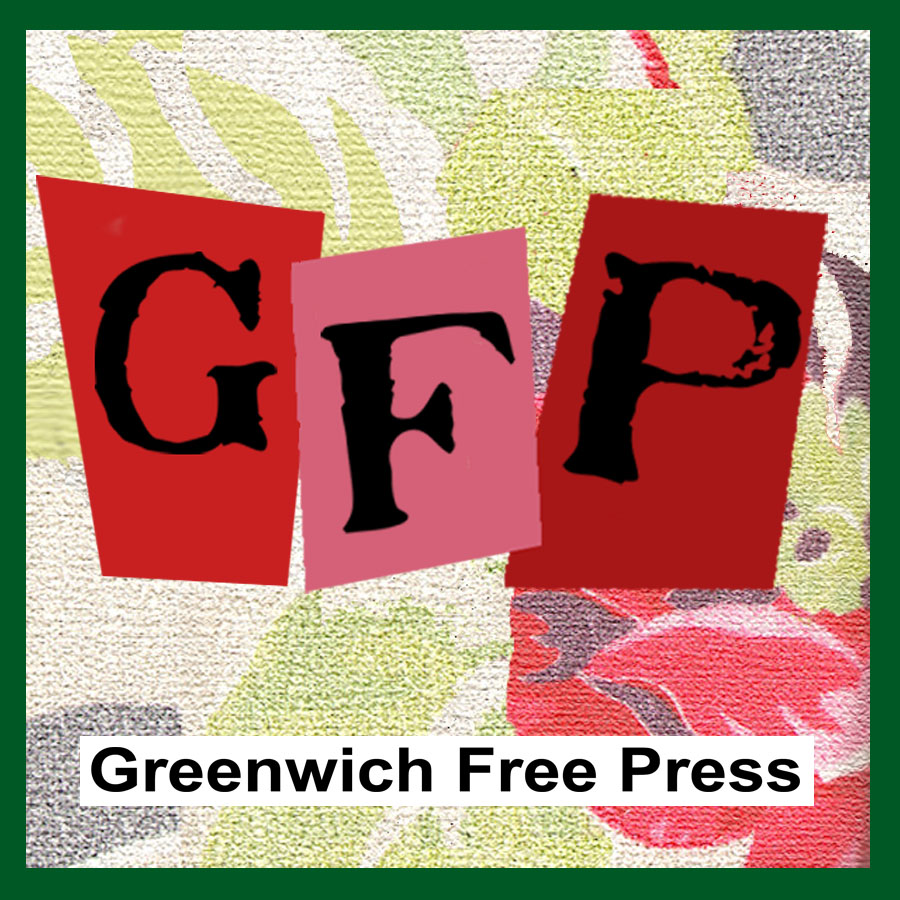 Email news tips to Greenwich Free Press editor [email protected]
Like us on Facebook
Subscribe to the daily Greenwich Free Press newsletter.