Kids in Crisis (KIC) announced on Tuesday that the state has cut $750,000 in funding, effective November 20 — just 10 days away.
Reached by phone KIC executive director Shari Shapiro said the impact of the cut will be huge, and serves as an example of policy having "a head-on collision with practice," she explained what might be the rationale.
According to Shapiro, the DCF's policy and focus has been to reduce "congregate care," which is considered any type of living situation with staff working with children around the clock.
"Their goal is to keep children in homes with family, friends or relatives. It's a wonderful goal." But, she pointed out, it's not fair to lump KIC in with a traditional group home.
"Where we're different is that kids don't live with us — we're a weigh station for 30 days at the most — our goal is more like 14 days — to get the child out of the crisis, make an assessment with their family, and then work with their family or legal guardian to find out the best option."
Shapiro said the last thing Kids in Crisis wants is to get into a battle with the State.
"We understand that there is a financial crisis in the State," Shapiro said. "But the reality is that with this loss of state funds for our program, there are no emergency beds south of New Haven supported by the state."
"We don't want children to fall prey to politics, to state budget cuts. If we can't service them, where will they turn? That's a grave concern," Shapiro said, adding that it is hard to reconcile this massive cut with all the calls for increased focus on mental health and young people.
"We do need to turn to the community for their advocacy efforts, financial support and believe in what have been done for 37 years we've been in existence. We have always blended a public-private partnership — we don't want to rely exclusively on State funding, but there has to be a partnership on the state, local and federal level." – Shari Shapiro, executive Director of Kids in Crisis
Reached on the phone, Joe Kaliko of Needs Clearing House, who has helped raise funds for the KIC and referred people to their services, also shed light on the situation.
Kaliko said that DCF has been at loggerheads with Kids in Crisis for some time.
Kaliko points to Joette Katz, the appointed Commissioner of Department of Children and Families by the Malloy administration. "I believe she has a strong aversion to group homes and I believe Kids in Crisis has not been on the same page about the best use of DCF resources." He said that this $750,000 cut was preceded by a $900,000 cut.
Kids in Crisis has served 132,000+ Fairfield County children and families. This year alone, Kids in Crisis provided assistance to more than 6,000 children and adults from Bridgeport to Greenwich. – Kids in Crisis

Kaliko said that often people confuse with the model of Kids in Crisis with a group home situation, of which Pathways operates on a few blocks away.
"A lot of professional people think the group home concept is not good and sometimes confuse KIC with a group home because it has a home-like setting," Kaliko said. "Kids in Crisis is not a group home."
He said children often stay at KIC while parents deal with crises such as sudden homelessness, domestic violence, a rehab or treatment situation, or domestic violence. He said other times the emergency is a fire, which he said happens in Bridgeport.  "I've always turned to KIC as a vehicle for helping these kids, and they're great — very responsive," he said.
"Public officials have to listen and try and find a solution," Kaliko said.
Kaliko said he and Joe Marini of Chicken Joe's had launched "Million Dollar Campaign" recently, and Candy at Minute Man Cleaners recently raised $500. "But this cut is 15% of their budget. This leaves a gaping hole. Now they are in their own crisis mode," he said.
According to KIC, in the last 12 months, Kids in Crisis provided 3,000+ bed-nights of emergency shelter for Fairfield County families in need (up 16.5% from last year), and responded to approximately 400 in-person, urgent crisis-counseling meetings (up 20% from last year).
Based on State budget cuts, the responsibility to provide emergency, short-stay beds for children in crisis in Southwestern Connecticut has now been shifted to Kids in Crisis, the ONLY remaining agency providing emergency and respite beds in the community to children birth to 17.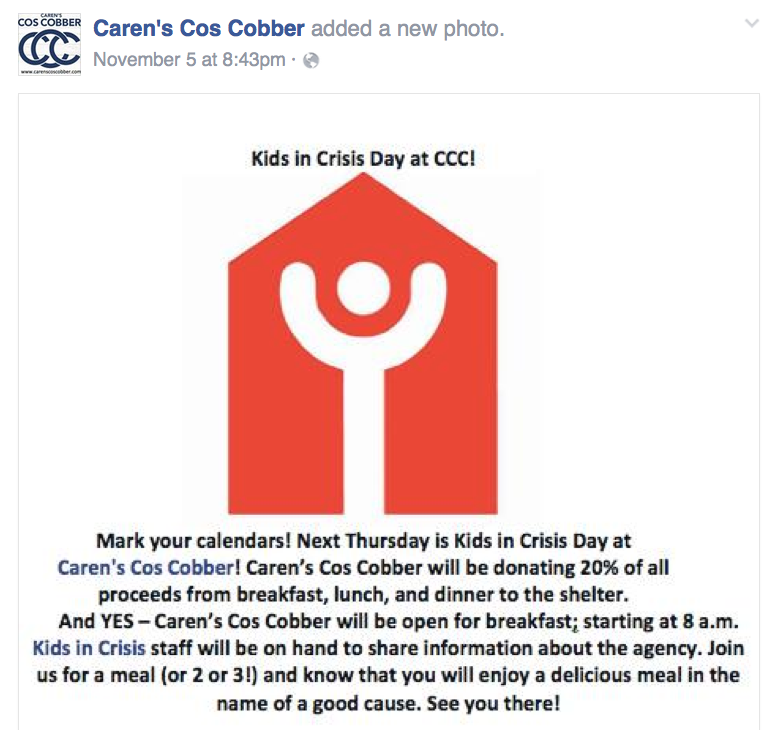 Though it will be challenge to compensate for the major cut — and the organization already benefits from vast support of the community — Kids in Crisis is committed to continuing its important work.
Already scheduled for Thursday before the news of the cut, is a "Kids in Crisis Day" at Caren's Cos Cobber with the restaurant donating 20% of the day's proceeds to the shelter.
Many Greenwich residents are familiar with Angela Swift's dedication to Kids in Crisis, organizing a Plunge for Kids fundraiser in the frigid waters at Tod's Point on New Year's Day.
For more information on Kids in Crisis and to donate, visit www.kidsincrisis.org.
---
Kids in Crisis is Connecticut's only free, round-the-clock agency providing emergency shelter, crisis counseling and community educational programs for children of all ages and families dealing with a wide range of crises – domestic violence, mental health and family problems, substance abuse, economic difficulties and more.  Since its founding in 1978, Kids in Crisis has helped more than 132,000 Connecticut children and families; last year, over 6,184 children and families received assistance from the organization.    
See also:
Kids in Crisis: If Drinking is a Rite of Passage, Conversation Should Be Too (interview with Denise Qualey of Kids in Crisis)
PHOTOS: New Year's Day Plunge for Kids Draws Hundreds to Frigid Sound
Needs Clearing House Comes through for Kids in Crisis
---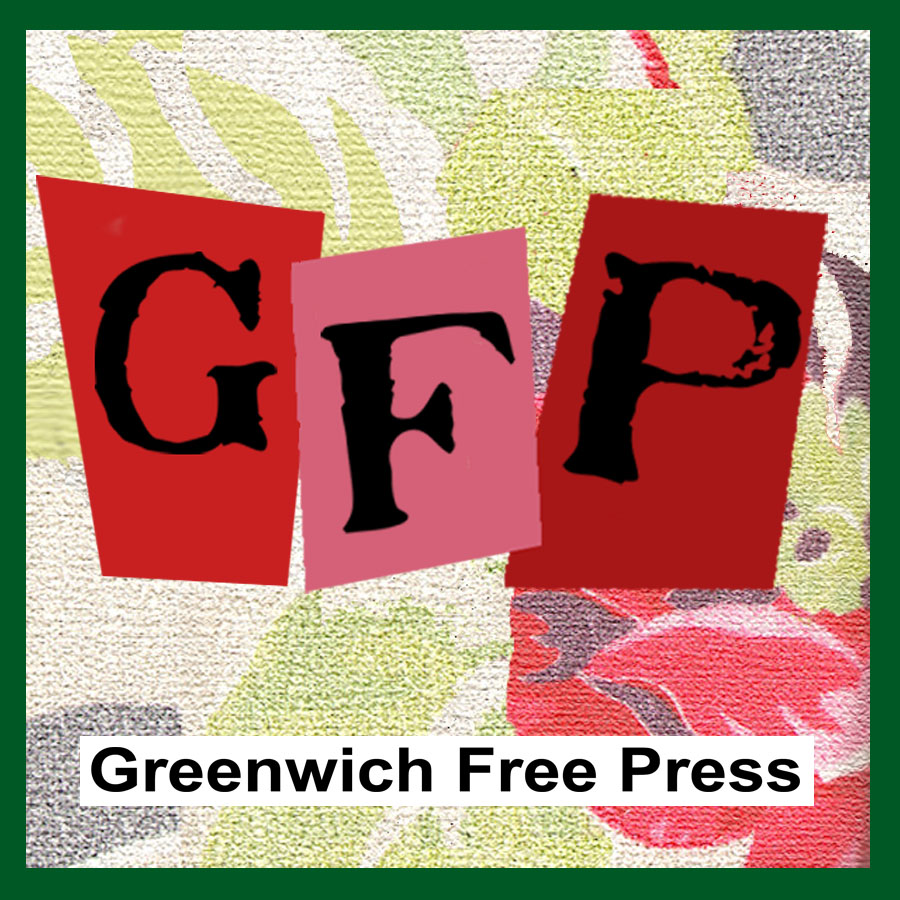 Email news tips to Greenwich Free Press editor [email protected]
Like us on Facebook
Twitter @GWCHFreePress
Subscribe to the daily Greenwich Free Press newsletter.