Andy Bramante, Teacher & Advisor to Winners of Regeneron, Google Science Fair, Intel ISEF will talk about Science Research for HS Students.
Tuesday, May 11, 7:00-8:30 pm on Zoom Webinar. Registration and more information at EventBrite
People always want to know the secrets of the phenomenal sports coach whose team wins championships year after year.
On Tuesday, May 11, at 7:00pm you are invited to meet another type of coach: Andy Bramante, the Independent Honors Science Research teacher at Greenwich High School, who mentors and inspires students through the challenging and exciting process of carrying out original science research projects.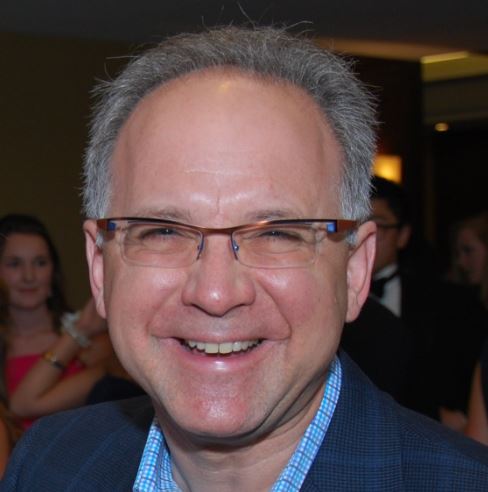 Bramante's students have entered their research projects in science and engineering fairs and competitions on state, national, and international levels, with a record of consistently winning some of the highest prizes.
Journalist Heather Won Tesoriero left her job at CBS news to spend a year profiling Bramante's program in her critically acclaimed book The Class.
"Andy Bramante left his successful career as a corporate scientist to teach public high school—and now helms one of the most remarkable classrooms in America. Bramante's unconventional class at Connecticut's prestigious yet diverse Greenwich High School has no curriculum, tests, textbooks, or lectures, and is equal parts elite research lab, student counseling office, and teenage hangout spot. United by a passion to learn, Mr. B.'s band of whiz kids set out every year to conquer the brutally competitive science fair circuit. They have won the top prize at the Google Science Fair, made discoveries that eluded scientists three times their age, and been invited to the Nobel Prize ceremony in Stockholm." – Penguin Random House
Having some firsthand experience with this program, Valerie Erde of VeridianPrep (whose daughter was a CSEF winner and Intel ISEF finalist in Bramante's class) will be moderating the evening along with Min Kim of Versed Education Advisory who was a Regeneron STS (formerly Westinghouse) semi-finalist herself.
This is guaranteed to be a very exciting and interesting evening.
· Developing a project idea and proposal
· Finding and working with mentors
· Past project success and challenge stories
· Project presentation opportunities