The Byram business district was its typical hub of activity Friday night, and the formal reception for Art Powers' newly opened "Art & Sound" at 101 Mill Street, drew a crowd to mingle and enjoy the paintings of Thomas Misisco, a Greenwich-based abstract artist.
Mr. Misisco, who uses vivid colors and counts Jackson Pollock among his inspirations, said he took up painting as a way to relax after work. Describing how the hours melt away while he has a paintbrush in hand, Misisco's technique is reminiscent of the famous drip and splatter paintings that Mr. Pollock began to produce in the late 1940s.
In fact, Mr. Misisco admitted that one painting in the gallery was created by another painter. Pointing to a large black and white drip painting in the back of the gallery, he said Mr. Powers stumbled on it in a storage area of a Rye, NY apartment building he lived in many years ago, adding that Mr. Pollock had once lived in the building himself.
Misisco and Powers both suspect the painting is an original work of the famous artist, but to have it catalogued and authenticated is no simple process.  Still, Mr. Misisco said he has a relative who is an art collector who might help authenticate it.
"I have a real gut feeling that it is real," Misisco said.
In fact, it was the black and white drip painting that originally sparked a conversation between Mr. Misisco's wife and Mr. Powers in nearby Kneaded Bread in Port Chester one morning. That conversation led to the introduction of Mr. Misisco to Mr. Powers.
With Mr. Powers' new Art & Sound establishment on Mill St, local artists now have a new opportunity to share their work, and those who appreciate fine audio, video and "whole house automation" have a new resource as well.
Mr. Misisco donated 50% of proceeds from sales of his paintings to two charities – 25% to debra of America and 25% to The Intrepid Fallen Heroes Fund.
debra, which is short for the Dystrophic Epidermolysis Bullosa Research Association of America, is the only national non-profit dedicated to funding research and providing  services and programs for those with Epidermolysis Bullosa (EB).
"Thomas has been an instrumental member of our Board of Directors for many years," said Casey Fitzpatrick, Director of Events & Communications for debra of America.
"It's very exciting to see his artwork on view for the first time, and so generous that 25% of the proceeds will go directly to helping us find a cure for Epidermolysis Bullosa."
Mr. Fitzpatrick said his organization worked very hard last year to produce several powerful commercials that will hopefully raise awareness for this rare disease. He said he'd love if GFP readers would visit debra.org/ItWontHurtToWatch and watch and share them with everyone they know.
"The more people that know about EB, the faster we get to finding a cure," he said.
EB is a rare genetic disease characterized by the presence of extremely fragile skin and recurrent blister formation, resulting from minor mechanical friction or trauma, EB is not contagious. About 25,000 people struggle with the disease in the United States, and an estimated 1 out of every 20,000 live births are affected with some type of EB.
The disorder occurs in every racial and ethnic group throughout the world and affects both sexes equally.
The Intrepid Fallen Heroes Fund is a non-profit that provides support to US military personnel and their families. The fund began in 2000 and in 2003 was established as an independent not-for-profit. Since then, the Fund has provided close to $150 million in support for the families of military personnel lost in service, and for severely wounded military personnel and veterans.
The organization's efforts are funded entirely with donations from the public, and hundreds of thousands of individuals have contributed to the Fund.
From 2000 to 2005, the Fund provided close to $20 million to families of US and British military personnel lost in performance of their duty, mostly in service in Iraq and Afghanistan.
In January 2007 the Fund completed construction of the Center for the Intrepid, a $55 million world-class state-of-the-art physical rehabilitation center at Brooke Army Medical Center in San Antonio, Texas. The Center serves military personnel who have been catastrophically disabled in operations in Iraq and Afghanistan, and veterans severely injured in other operations and in the normal performance of their duties.
Following the opening of the Center for the Intrepid, the Fund turned toward another critical issue faced by our wounded troops: the treatment of Traumatic Brain Injury (TBI). The Fund addressed this need by constructing the National Intrepid Center of Excellence (NICoE).
In 2013 the Fund launched a new campaign to extend the care provided at NICoE to more service members suffering TBI and psychological health conditions. The Fund will build up to nine "Intrepid Spirit" centers at major military bases around the country.
Mr. Powers' art gallery is a haven for both art lovers and discerning fans of home entertainment. Art & Sound unique in that it also offers custom audio and video solutions.
Mr. Powers can be reached at (914) 774-9526.
Art & Sound Gallery Tel. (203) 813-3410.
See also:
Newly Opened "Art & Sound" Art Gallery in Greenwich: Opening Reception Set for Friday
Anne Friday's Photography Featured at Christian Science Reading Room
PHOTOS: Perfect Night for Art to the Ave Kick-Off
Greenwich's C. Parker Gallery: Star-Spangled Exhibition & More!
PHOTOS, VIDEO: Weather Worth Waiting For, Fashion on the Ave is a Triumph
---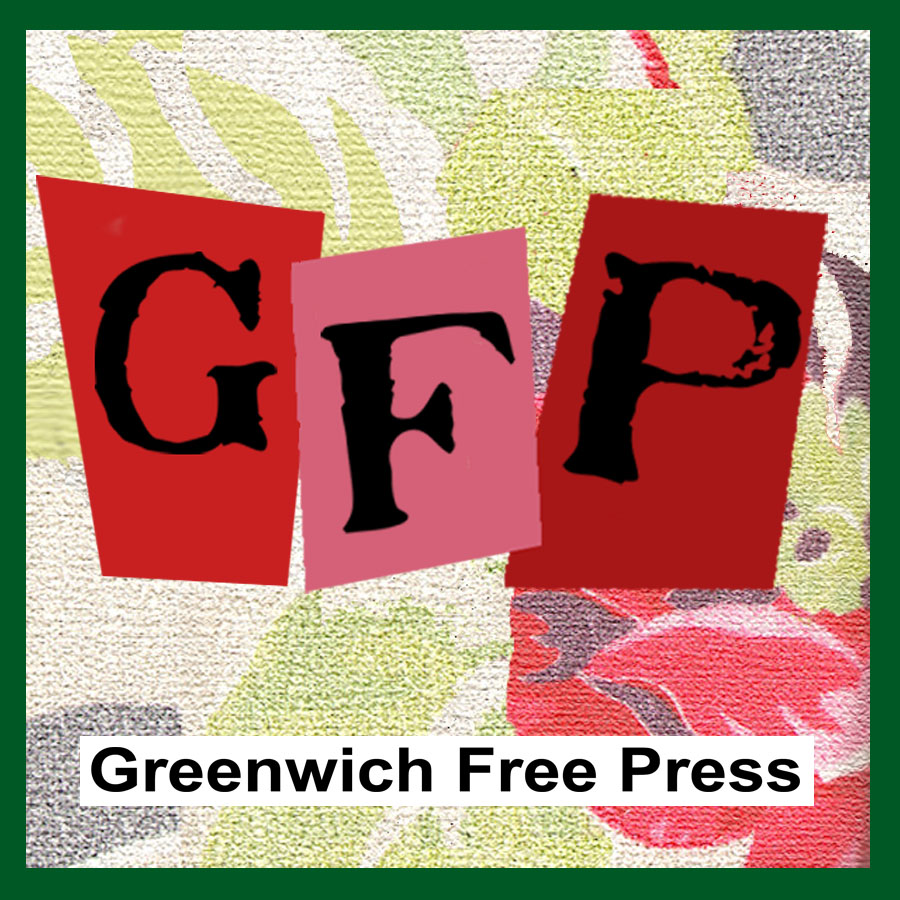 Email news tips to Greenwich Free Press editor [email protected]
Like us on Facebook
Subscribe to the daily Greenwich Free Press newsletter.