Art Powers Design Group has created an art gallery that also offers custom audio and video solutions.
In early December, audio/video systems designer Art Powers Jr. had a soft opening for a new retail concept – "an audio and video store in an art gallery" at 101 Mill St. in Greenwich.
In so doing, local artists now have a new opportunity to share their work, and those who appreciate fine audio, video and "whole house automation" have a new resource as well.
Art & Sound is now open to the public, and a formal opening reception planned for Friday, January 8th from 6:00 – 9:00 pm will celebrate its arrival in Southern Connecticut and feature the works of local Greenwich Artist Thomas Misisco.
"We are a local business where local artists, local audio equipment builders and those making products in the USA are brought together to present their sonic and visual creativity," said Powers. "Whether on canvas or on an album, or in the equipment that produced that album, people who visit our store will experience a blending of the visual, environmental and aural art available to them as whole house custom audio and video solutions. And, if you can source products from your local area, it'll cut down on waste carbon. Think of the carbon footprint we leave behind every time we order something from across the country, or overseas."
A sculptor, avid motorcyclist, musician and home audio expert, Powers has worked for 35 years in his family's high-end custom home audio and video integration business with his father. Powers is now presenting "whole house audio, video and home automation systems" as well as a carefully curated array of locally manufactured luxury audio and video products, in his new store and art gallery. "Individually owned stores like Art & Sound can work with you on a personal level," said Powers. "They recognize you when you walk in, and you become part of the family."
"It makes perfect sense to present our extraordinary sound and home automation solutions in an environment of artistic creativity. Add a glass of fine wine, and the experience is complete!" quipped Powers. "We'll be regularly holding receptions for local artists and creating special gatherings. Without a doubt, this new store will be a lot of fun."
Art & Sound features audio and video products including Rogers High Fidelity hand-built tube amplifiers, Wax Rax custom audio and album solutions (made to order in Brooklyn, NY), Madera handcrafted loudspeakers, turntables and home audio products (handmade to order in Tarrytown, NY), Tavish Design high-end vacuum tube audio equipment, Master & Dynamic premium earphones and headphones, and nationally known brands not typically found in chains or big box stores.
Also on display is Powers' own line of Planter Speakers by Madison Fielding, including the new Piermont model made with sustainable-farmed teak, along with matching Madison Fielding amplifiers and custom-made consoles using sustainable materials.
The first artist to exhibit at Art & Sound is Greenwich-based abstract artist Thomas Misisco, who uses vivid colors and counts Jackson Pollock among his inspirations. After 25 years of work in the financial world, Misisco studied art and painting as an outlet for his everyday pressures and distractions. He'd often escape to the modern impressionist room at MOMA where he could hide and meditate. Last year, he was sitting in his special place and dimensionalized a new type of art influenced by the paintings and sketches he had come to love. At home, Misisco converted part of his garage to a studio and began making endless trips for painting supplies. His outlet for relaxation has now turned into a passionate obsession where Misisco can leave the concerns of daily life and create beauty. Today the works of this garage artist are in demand by art galleries, commercial art designers, and regional retailers… as well his family and friends.
Art and Sound is a hybrid retail concept where high-end audio and video products and services are presented within an art gallery environment. This unique boutique is a little bit of paradise for both art lovers and discerning fans of home entertainment.
Art & Sound is located at 101 Mill St. in Greenwich.
---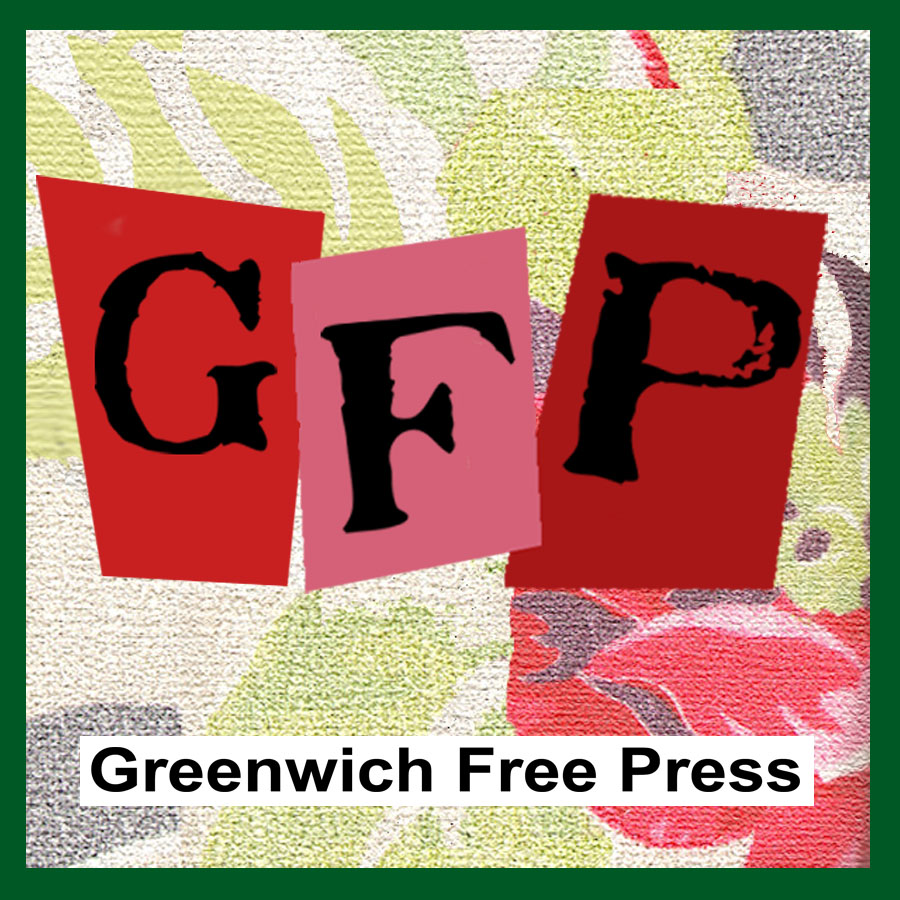 Email news tips to Greenwich Free Press editor [email protected]
Like us on Facebook
Twitter @GWCHFreePress
Subscribe to the daily Greenwich Free Press newsletter.