Greenwich Superintendent of Schools Dr. McKersie announced the selection of Greenwich High School Science, AVID and Innovation Lab teacher Dr. Sarah Goldin as the Greenwich Public Schools representative for the 2017 Connecticut Teacher of the Year program!
Dr. Goldin will be recognized by the Board of Education at the June 14, 2016 meeting at New Lebanon School, 7:00 p.m.
Dr. McKersie said, "Dr. Sarah Goldin stands out among an especially talented class of 'Distinguished Teachers.' Each of the 2016 Distinguished Teachers demonstrate a keen understanding of personalized learning in their classrooms, engaging each student in challenging content. Dr. Goldin extends her rare blend of innovation and excellence beyond her classroom. Not only does she move through her own classroom with surgical precision, connecting with individual students and small groups to accelerate their learning, she is committed to scaling her impact to colleagues and their students. Her uncommon enthusiasm, knowledge and skill are infectious and she seeks every opportunity to share her ideas and methods with other educators. Dr. Goldin will be a brilliant ambassador for Greenwich in the State program."
Dr. Goldin will also be honored by the Distinguished Teachers Awards Committee and by the Greenwich Kiwanis Club at the June 14Board of Education meeting. The Kiwanis Club will present Dr. Goldin with the Joseph Mitchell Kaye Award. Mr. Kaye was a past President of the Greenwich Kiwanis Club, a Lieutenant Governor of the Kiwanis Club for the New England District, and served on the Greenwich Board of Education.
Dr. Goldin is one of the six teachers selected and honored by the Distinguished Teachers Awards Committee this year in April. The Superintendent of Schools is charged with selecting from among the six Distinguished Teachers annually, the one teacher that will represent Greenwich in the State's program. Throughout the months of May and June, Dr. McKersie reviewed the nomination packets submitted for the Distinguished Teachers eligible for and participating in the District process for the State's program; spent time in each of their classrooms; debriefed the observations with each teacher and with their principal; and reviewed essays submitted as part of the selection process.
Dr. Sarah Goldin did not start out her career as a teacher. She spent 11 years in primary science, culminating in a doctoral degree in genetics and development from Columbia University, including seven years working as a full-time laboratory research scientist during which she published eight articles in peer-reviewed scientific journals. She also worked for four years as a Scientific Advisor and Patent Agent for an intellectual property firm.
In 2009, Greenwich High School (GHS) welcomed Dr. Goldin as a Science teacher. Sarah has taught Biology and Honors Biology and her impact is most seen in the creation of the Honors Biochemistry course. Her co-creator, John DeLuca, commented that "taking on the bulk of this challenging task herself, she developed Honors Biochemistry, a course that I believe is second to none in our department. The class is immensely innovative and thoughtful. Sarah masterfully connected the science concepts together into a way that teaches comprehensively and logically." In order to prepare herself for the course, Dr. Goldin independently prepared and obtained her teaching certificate in Chemistry.
Most recently Dr. Goldin was a driver behind the creation and implementation of the Innovation Lab. Sarah wrote and obtained two grants from the Greenwich Alliance for Education after spending countless hours designing and promoting the program, an interdisciplinary, project-based learning program that engages students of all ability levels in collaborative problem-solving around real world issues as supported by relationships with, and presentations to, experts and professionals in the community.
Dr. Goldin is a founding member of the AVID program, created in 2010. In her work with the AVID class of 2015, 24 students earned admittance to 100 colleges, $67,000 in Greenwich Scholarship Association scholarships and $2.6 million in merit scholarships.
Dr. Goldin graduated summa cum laude, Phi Beta Kappa and Sigma Xi from Princeton University, Princeton, NJ with a bachelor of arts degree in molecular biology, where she also won the George Khoury Senior Prize for Academic Excellence. She received a master of science in biotechnology from University of Witwatersrand in Johannesburg, South Africa, followed by a master of arts and master of philosophy in genetics and development, both from Columbia University, New York, NY. She received a doctorate in genetics and development, also from Columbia University in 2002.
See also:
2015 AVID Graduation Fills Student Center with Love
Eager for AVID: Needs Clearing House Funds Book Stipends for 24 College-Bound AVID Seniors
Ready for the Ride: 48 Incoming AVID Students Sign Contracts
'The Triumphant 23′ Have Their Moment: GHS AVID Class of '14
---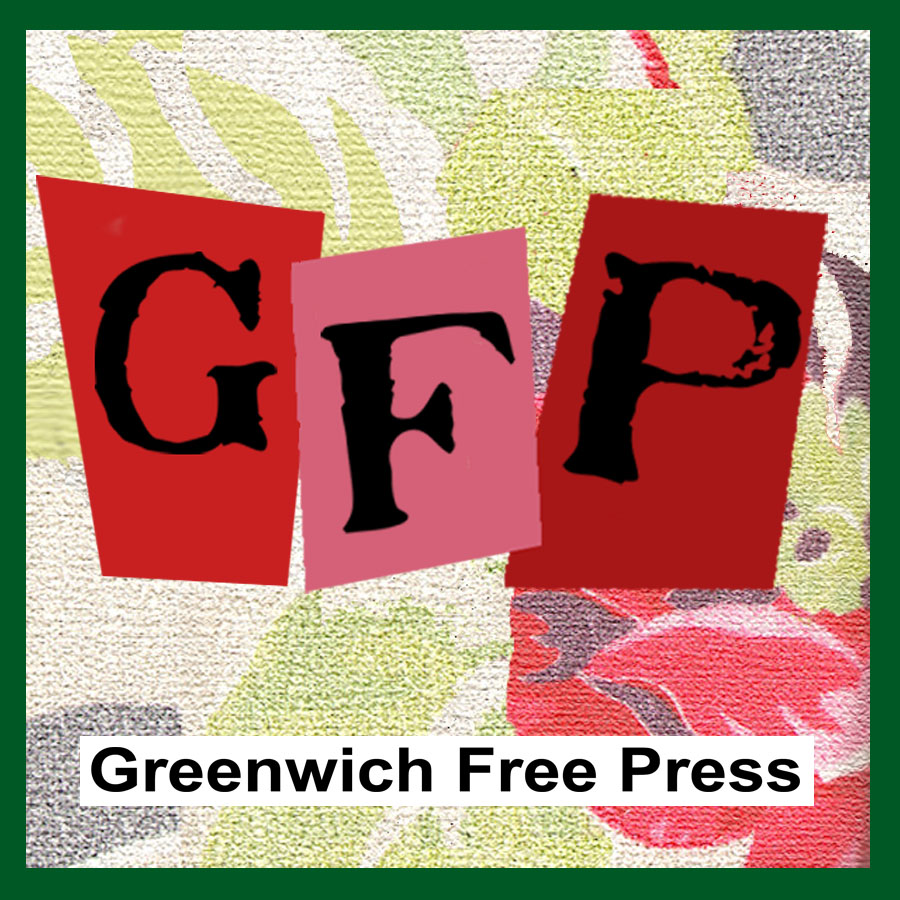 Email news tips to Greenwich Free Press editor [email protected]
Like us on Facebook
Twitter @GWCHFreePress
Subscribe to the daily Greenwich Free Press newsletter.