The AVID class of 2015 was feted in the GHS student center on Wednesday during a powerful ceremony, highlighted by testimonials from AVID students and reflections from their teachers and staff.
"This is to me such a wonderful celebration. You are such a great group of kids," Headmaster Dr. Winters said, describing how AVID students always rise to expectations. "Your teachers love you because you show such respect and desire to learn," he said. "We could not be more proud of you."
Mara Adelsberg, site coordinator for the AVID program said that during the senior end of year reflections, she overheard students candidly talking about how much the program meant to them. "'Before AVID I always thought that asking questions made you seem dumber. AVID taught me otherwise. I learned in AVID that the more questions you ask, the smarter you are,'" she quoted one student saying.
"With AVID, you have the chance to shine and prosper through life. Take advantage of it," said AVID junior John Mendoza. "Not many can say that they have help from mentors, teachers and students to achieve their dreams, yet AVID allows that to happen."
One of the most moving events of the evening featured remarks from Dr. Sarah Goldin, AVID class of 2015 teacher.
Dr. Goldin said that she'd had such a hard time coming up with remarks for the event. "Pretty much every single day I've tried to think of what to say to you on your big night. … I could ever come up with something funny enough. Or just enough, enough, to capture four years. So in complete break from my usual modus operandi, which is to throw as many big words at you and hope that they stick, I have opted to go in the complete other direction and say all of that in as few words as humanly possible."
"I love you," she said. After a long moment when everyone reached for a tissue or napkin, there was a huge round of applause.
Dr. Goldin said she'd brought her husband and two young children to the event for a reason. "I wanted them to be here. It's mostly for them. To see this and to meet you. And to teach them lessons about loyalty and family, doing your best, perseverance."
AVID Freshman Jose Orellana, a member of Ken Alcorn's class thanked his teacher for his patience and describe his 9th grade AVID experience.
"Starting the school year off I was such a bad kid. I had bad grades and none of the teachers liked me. This is because I didn't take the school year seriously. My AVID teacher, Mr. Alcorn helped me a lot this year. He helped me talk to my teachers and gave me pep talks," Jose said, describing how Mr. Alcorn put him on the path to success. "Half way through the year, I started to show a lot of improvement," he said, overall AVID was a great opportunity to appreciate and enjoy.
Fanny Beccaglia and Sofia Lancheros from Miss Bowcock's class of 2018 talked about having learned to be organized students. "My classmates and I got inspired together," Fanny said. "When we first met each other everyone was quiet. and no one knew anything about each other. With the help of AVID field trips and team bonding, everyone became a family..In our class nobody judges each other. I never felt excluded or different. When we are together we are all part of the same team: The A Team."
"We all want to grow up and succeed. With AVID we are part of something special," Sofia said, joking that Mrs. Bowcock was very patient with her students.
Each of the teachers presented a set of five creative awards to students ranging from the "Spirit Award," to the "Keeping it Cool." An "MVP Award" was given from Ms. Bowcock to Gianella Guadalupe who she said was amazing for her navigation in  taking her group through Devil's Den successfully.
Mr. Alcorn said that when he was the first AVID teacher to cycle back and start again with this year's freshman class of '18, there were people who thought he was crazy. "A year later, my sanity is still in tact. I am very thrilled to be here," he said, giving honors to several students including Loreta Shala who worked so hard she ultimately received straight A+ grades on her report card.
AVID, which stands for Advancement Via Individual Determination, is a program that began in California 35 years ago and has since expanded across the country and around the world. The program, which provides help with organization, study skills and orienting toward college, gives an extra push and support system for motivated students who are often the first in their families to head to college.
Last June, 23 members of GHS's AVID Class of '14 held their graduation at Eastern Greenwich Civic Center. At the 2014 graduation, Winters also acknowledged the tremendous support AVID program receives from The Greenwich Alliance for Education.
Congratulations to the AVID class of 2015. They are all headed to college:
Beatriz Arias: Barry University
Taulant Bici: St. Lawrence University
Princess Rhada Bustos: University of Connecticut, Stamford
Priscilla Camarillo: College of Westchester
Matheus Chaves: Florida Atlantic University
Cassandra Cortina: Florida Atlantic University
Alex Criollo: Fairfield University
Jonathan Guerrero: University of Connecticut, Stamford
Yangly Guiza, Quinnipiac University
Colin Ingraham: Southern CT State
Trevor Ingraham: University of Connecticut, Storrs
Sara Jarosz: Hampshire College
Alma Maldonado: University of Connecticut, Storrs
Jael Montenegro: Penn State, Berks
Adrian Navarro: Eastern CT State or UConn Stamford
Tobias Orellana: Eastern CT State
Lucas Perez: Southern CT State
David Ramirez: Manhattanville
Mirella Rojas: Penn State, Berks
Beatriz Silva: Quinnipiac University
Diego Tardio: Norwalk Community College
Daniel Torres-Aldana: Norwalk Community College
Rolando Vera: University of Connecticut, Stamford
Joshua Yudkovsky: Norwalk Community College
---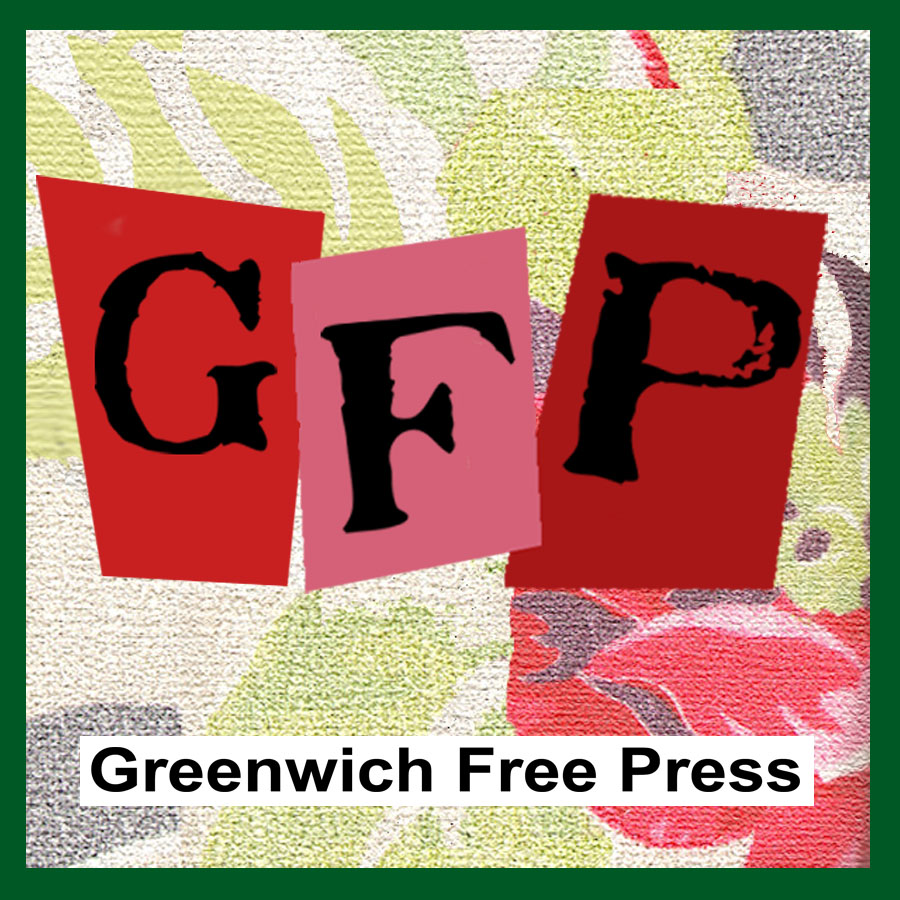 Email news tips to Greenwich Free Press editor [email protected]
Like us on Facebook
Twitter @GWCHFreePress
Subscribe to the daily Greenwich Free Press newsletter.
See also: