On Saturday, April 1, hundreds filled Christ Church Greenwich to remember Kenneth Woodd-Cahusac, who was found dead by Greenwich Police two weeks earlier in the frigid waters of the Mianus River near his home.
On Monday, April 3, Lt. Kraig Gray said the medical examiner's office has yet to determine a cause of death for Kenny. "We're continuing to conduct a death investigation," Gray said, adding, "And any time anyone dies, there is an untimely death or it's not in a medical facility, we do a death investigation."
Lt. Gray continued, "We've collected evidence as well as interviewed several different people with knowledge of Kenny and his movements, and potential witnesses. We are still waiting results from the office of the chief medical examiner."
"Death investigations are taken very seriously, with the idea that the worse possible scenario is a possibility that has to be eliminated," Gray said.
Kenny, who graduated from Greenwich High School in 1975, grew up on Clapboard Ridge Rd, adjacent to a large pond. According to his sister Ann, he was an accomplished swimmer when he was younger, but a tragic incident 12 years ago left him unable to lift his arms over his head.
At Saturday's service, Ann, an English teacher, brought Kenny's memory to life with vivid illustrations of a funny, caring person who had a knack for remembering details.
"Kenny did not draw the usual sun, trees and clouds that Lee and I drew,"Ann said, referring to herself, sister Lee, and Kenny when they were children. "He drew elaborate accurate renderings of all the electrical outlets in the house."
"When we moved to Clapboard Ridge Road, Kenny set about building himself a tree house. It was not the average tree house. It was a triplex," Ann recalled. "And somehow Kenny managed to have phone service 30 years before cell phones were invented. We should have known Kenny was destined to be an electrician."
Ann's husband Matt said it terrified people that Kenny's family would let him have such a dangerous job. "Kenny was meticulous and very safety conscious," he explained. "He was also very proud of his profession."
Although he did not speak until he was six, Ann said that clearly Kenny had been listening.
"Once he began speaking, he spoke in full sentences," she recalled, adding that Kenny's use of similes was a great source of amusement for the family. "Recently at dinner he said he was as hungry as a school of hungry sharks. And, after my recent eye surgery, he told me my vision was as bad as that of a rhinoceros. I had to Google that."
Ann said one of Kenny's steady habits was to put on his coat, even just to take out the garbage, if it was cold out. She said that after he was severely burned from his waist to his chin – skin grafts from his legs were used in a series of surgeries that took months to recover from – his body had trouble regulating temperature.
She told GFP that when it was cold, Kenny always dressed in long johns, jeans, work boots, flannel shirt and and 3/4 length wool Navy coat.
"He remained purposeful and intentional, taking care of my family and my pets," she said during the service.
Matt was a little more blunt about the horrific incident.
"At age of 48, three young men dropped a lit cigar down his back, and intentionally set his coat on fire, extensively burning his back," Matt said to everyone at Christ Church.
Matt said Kenny was unable to resume his career, yet he pressed on.
Ann said Kenny was known for his smile and his handshake. "Kenny did not know there were obstacles," she said, recalling how she would say, 'Kenny I love you,' and he would say, 'Me too.'
Matt said he met his brother-in-law when he was 19 and Kenny was 17.
"His mother nurtured him and channeled the obsessive-compulsive aspects of his spectrum disorder to hardwired rules: Be polite. Always introduce yourself," Matt said.
Matt listed other rules Kenny never broke: Don't interrupt when others are speaking. Always walk facing the traffic. Cross at the corners, with the light. Keep both hands on the wheel. Never exceed the speed limit even when people are piling up behind you. Wear reflective clothing. Pick clothes that are appropriate. Never enter someone else's property or their home without their permission. Don't talk in church. Matt said he knew the list of rules because Kenny relentlessly reminded the family of them.
Kenny got his driver's license before his younger sister Ann. Matt said before he died, Kenny had already achieved a life goal of journeying to all 50 states.
Both Matt and Ann returned repeatedly to their difficulty reconciling Kenny's death with his safety-conscious habits and tidy, consistent patterns.
"The circumstances of his death were so out of context," Matt said.
Kenny, who disappeared on a 20° day, was found five days later in the Mianus River wearing a t-shirt, jeans and sneakers. Ann said Kenny's house and car were left locked and he had left behind his glasses and cell phone.
Interviewed in her home a week before the service, Ann said, "If you've seen Rain Man, the film, that's an idea what Kenny was like. In 19 years, he'd never been on on one of those properties along the water on the other side of Cary Rd."
"He was at the end of the dock across the street from his home, a property he had never stepped foot on in 19 years," Matt said at the service on Saturday.
Matt thanked the Greenwich Police Department for their search and recovery effort. "We're eternally grateful to Chief Heavey and his department for their kindness and professionalism in what was a difficult time for us," he said.
Matt said Kenny had a good life, but was shortchanged. He asked that anyone with information about Kenny's death to contact Greenwich Police.
"People have credited us for taking care of him, but I think he would disagree," Matt recalled. "Kenny was the one taking care of us."
See also: Obituary: Kenneth Woodd-Cahusac, 60, Longtime Greenwich Resident
Greenwich Police Ask Residents to Look for Missing Riverside Man and Share His Image
Missing Autistic Man from Greenwich Found Dead Under the Ice on Mianus River
Greenwich Police Grateful to Community for Sincere Efforts to Help Find Autistic Man
---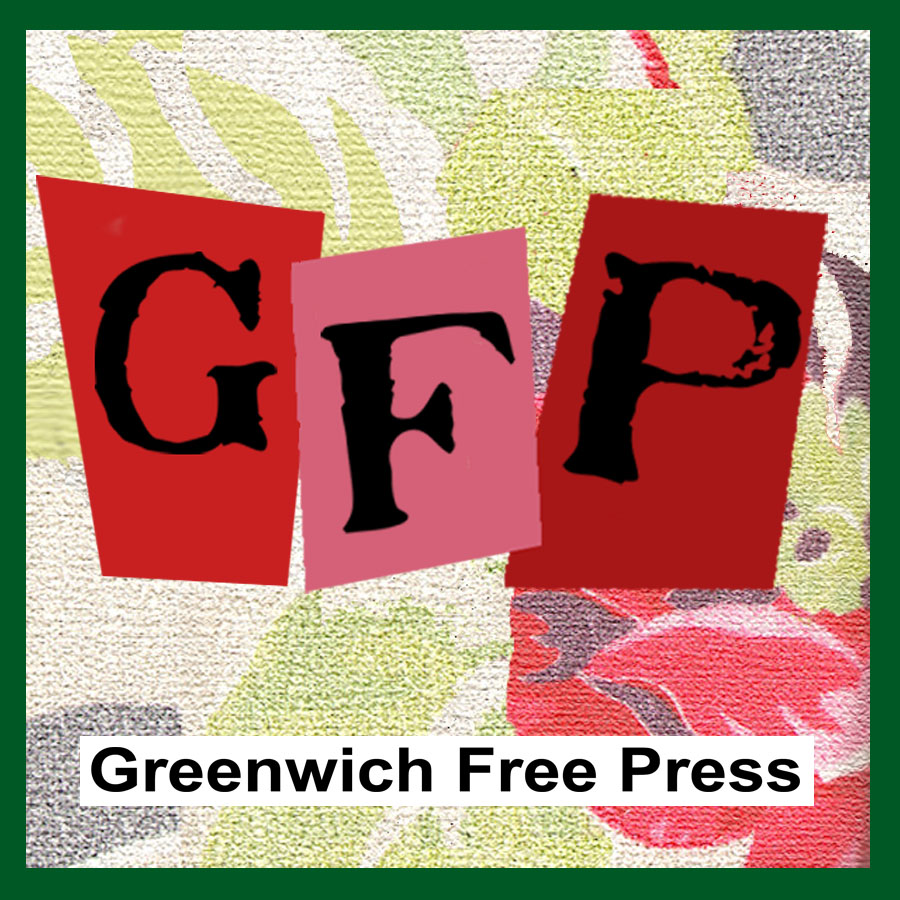 Email news tips to Greenwich Free Press editor [email protected]
Like us on Facebook
Twitter @GWCHFreePress
Subscribe to the daily Greenwich Free Press newsletter.