About 50 parents came to a forum on school safety Wednesday night at Greenwich High School.
Greenwich Police Captain Robert Berry said one of the goals of his department is to build community relationships at every opportunity and the safety forum, requested by the PTA, was a good example.
School Resource Officers (SRO) are at GHS 90% of the time, but also go to elementary and middle schools.
Per state statute the police conduct security and safety assessments along with Fire and EMS at every school in the district – public and private.
Special victim section detectives each are each assigned a couple schools where they serve as direct liaisons.
Patrol units visit regularly visit schools. The presence of a marked unit doesn't mean there is something wrong.
"Patrol units, if they have a school on their post, they get out of the car, visit the principal, walk the halls, and make sure staff and students see them," Berry said.
Chief James Heavey said the department strives to be part of the school community. "So when there is an emergency, the officer will be a reinforcing comfort to the children. We don't want to be the bogeyman."
---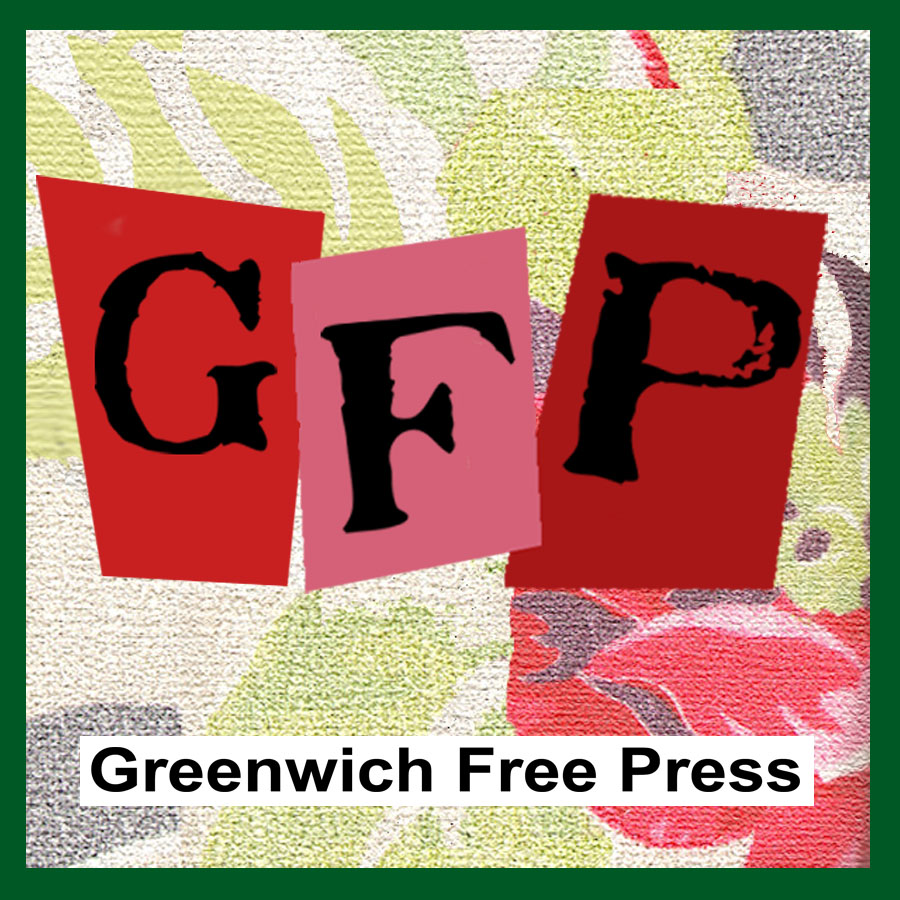 Subscribe to the daily Greenwich Free Press newsletter.
---
"The GHS campus has the largest concentration of people in town – up there with the hospital," Captain Berry said.
The enrollment at GHS is about 2,700 students.
School lock down drills are required by state statute.
Greenwich Police provide an officer or detective to every drill. At GHS they bring in 15 or 16 officers and detectives. Every school runs two lock down drills a year and nine fire drills.
There is a debrief after each drill, and follow up work is initiated for something like a door discovered needing repair.
Police Surge Capability. During the day it's possible for 15 to 20 officers to come from headquarters to a school because their core hours coincide with school hours.
Crisis Management Training. Police train with school principals and administrators, the Fire Dept, and EMS to review various incident scenarios and responses.
Threat and Harm Assessments. Whether information comes from police, staff or parents, the police have a methodology to determine whether a student has a need and direct them to services, including psychological or emotional.
Chief Heavey said police rely on parents to speak up even for something as simple as someone propping open a door for their convenience while unloading a car.
"We had an individual follow a teacher into a building through a staff door. They said they were a parent whose kid forgot their lunch. Instead of directing the parent to the front door, the teacher let the person into the building. It wasn't a parent. It was someone who wanted to pilfer a purse. It was lucky they were caught," said Greenwich Schools Safety Director Thomas Bobkowski. "Just because they say they are a parent and you want to be warm and accommodating – just send them to the front door."
Parents from North Mianus School said they'd like an officer stationed at the school during drop off and pick up. They asked why there are only SROs at GHS, and  why the teens get more resources.
---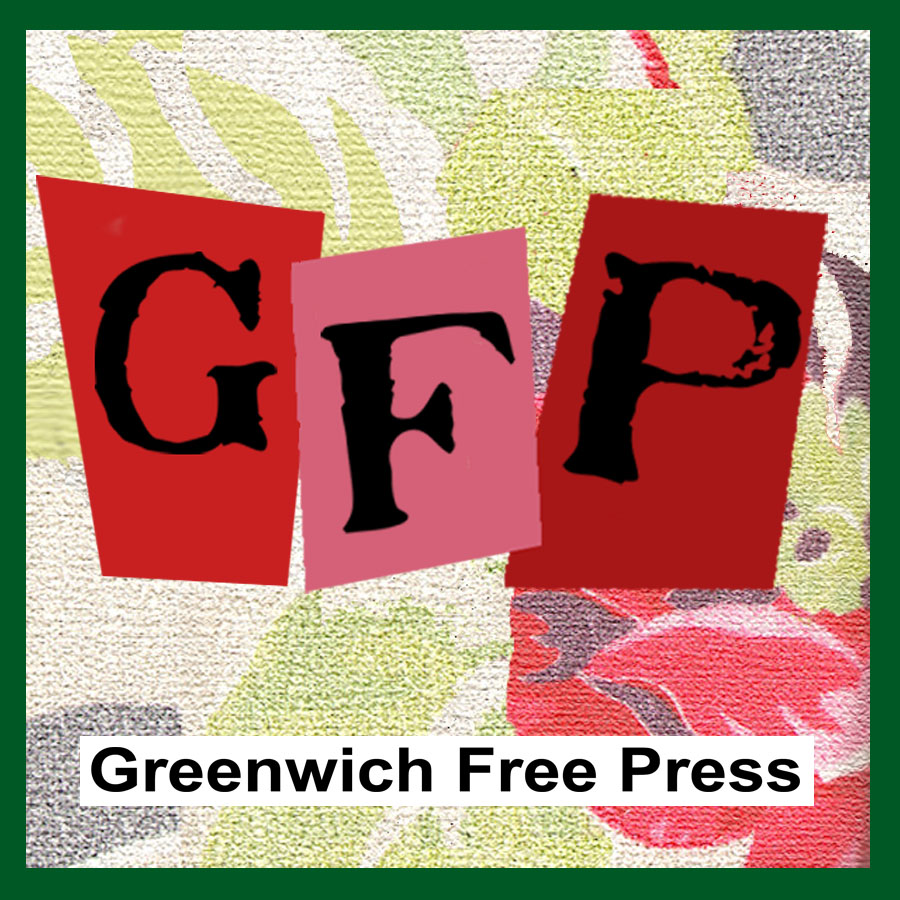 Subscribe to the daily Greenwich Free Press newsletter.
---
Chief Heavey said putting an officer at every school was not possible as it would reflect 10% of the 154 person police department.
At one time police, 13 years ago, police received a grant to put an officer at the high school, but parents were opposed, and the grant money was declined.
Chief Heavey said at the time there were many more parents opposed to detailing a police officer to the high school.
"We did a lot of advocacy – we said, 'Give us a try.' That happened, and we put Carlos Franco at the school," Heavey recalled.
Heavey said the police department pays for the SRO and the patrol car.
"Five years ago we asked for a second police officer from the Board of Education and it was declined," he continued, adding that two years ago the Police Dept gave up a detective position in order to fund two full time SROs at GHS.
Heavey, who is on the FBI's Joint Terrorism Task Force, said he was called to assist Newtown Polices the day of the Sandy Hook mass shooting.
After that incident he said Greenwich Schools spent $1.6 million on physical security enhancements in schools including keys, cameras and ballistic film in advance of it becoming statutorily required.
But overall, he said the department does its best with the resources it has.
One GHS father asked about protecting students during a potential attack at GHS. He said it takes time to get from one side of the building to the other.
Captain Berry said in addition to the SROs and security staff, there are probably 4 or 5 officers within a quarter mile of the school at any given moment.
The parent asked when the district planned to secure the entrance to GHS. "I walk in here without getting questioned because kids are passing in the hallway," he said.
Superintendent Dr. Toni Jones said that GHS entrance project has to go through both the capital project and permitting processes.
"There are a lot of hoops we have to go through before construction, but we are being as aggressive as we can," she said. "If we get that funding, the design work would be next year. We then have another year of construction," Jones said.
"I am encouraged by the fact that we're going to change the glass hallway," Heavey said. "At one time that was all open, it didn't have glass. And we had cubbies, not lockers."
"It's a different climate today," one parent said.
Heavey responded to a parent suggestion of a police substation at GHS as "a show of force to deter."
He said it is a stronger deterrent to have officers at different places at different times that people are unaware of.
"It's better to have someone roving who knows the area. And SROs are supported by the security staff who are the eyes and ears," Heavey said.
Parents asked if there is a standard protocol across the schools for buzzing in visitors. They said they were terrified of a gun incident and complained people are being buzzed in without a conversation.
Mr. Bobkowski said there is a standard dialogue that includes having the person identify themselves and the purpose of the visit. But, he said sometimes the person inside the office will recognize a regular volunteer and buzz them in without the required dialogue.
"If there is no compliance I will get a phone call. Then I call the principal," Bobkowski said.
Parents complained that at one school, 5th graders monitor who is buzzed into the building.
"God forbid something should happen under the watch of a 5th grader," one parent said.
Mr. Bobkowski took note.
Alexandra Stevens, a GHS media center teacher said during a four-hour lock down emergency she had been stuck in the meeting room with 250 students, and although police handled the emergency well, and doors to classrooms had been re-keyed, the double doors to the media center meeting room could not be re-keyed, and have to be locked from the outside.
"A teacher has to lock the sheltering students and staff in from the outside in the event of a lock down," she said.
Mr. Bobkowski, who spent 31 years in law enforcement before coming to Greenwich Schools to run security, did not disagree, but explained the fix was not simple.
He said it's not possible to add a lock to a crash bar on the double doors.
"You're looking at $5,000 to $6,000 just for one door," he said. "It's in this year's capital budget. If this budget goes through this year, your door will be replaced. Because of the age of this building we have to replace the frames of these doors to go with the locking mechanisms, to go with the floor plates, to go with the mortise, you can't just replace the locks. We we have to change all the hardware."
In fact, much of the context for requests for upgrades to deficiencies involved limited resources.
So while the brand new New Lebanon School features state-of-the-art safety features, Greenwich Schools were built on average about 50 years ago and would not only benefit from safety upgrades, but from upgrades to make them ADA compliant.
Superintendent Jones pointed out for example that if a 4th grader at Julian Curtiss School breaks a leg, they have to either be moved downstairs or move up and down the stairs on their bottom because there is no elevator.
There were requests for police enforcement at all the schools: enforcement to ticket illegally parked cars, speeding cars, drivers passing stopped school buses and drivers going through occupied crosswalks.
Cos Cob School parents said they are reluctant to let their children walk or bike to school even in fourth or fifth grade because it is unsafe.
"We have people pulling over on the Post Road letting kids off," said the Cos Cob PTA president. "They are driving around the crossing guard. People are going around the bus. We try to be more of a walking school, but it is madness on the Post Road."
She asked for more enforcement, even if only occasionally, and noted some of the offending drivers are Cos Cob School parents.
Mr. Bobkowski took note when GHS PTA parent Maureen Bonanno said parents worried about their children's safety when they wait for a ride home from sports practice, especially now that it is dark earlier. She said phone signals outside GHS are weak and coaches sometimes leave before all students have been picked up.
"You need a cell phone tower," she added. "There's not one person I know who can make a phone call. It's very dangerous out there for the students."
"A cell phone tower we have proposed, but due to P&Z regulations we can't put in anything higher than the building," Bobkowski said.
"This is the first I've heard of this," he said, adding he would follow up with coaches.
"These are older buildings. Once you start opening walls, caulking matters, and items used 40 years ago could be hazardous once we start peeling them. And we have to close the whole part of the building off. We only have six weeks between when you close the school and reopen it in the fall."
Dr. Jones said the Board of Education went through a thorough process for long term plans and the Facilities tab on the Schools website includes schools assessments and deficiencies on including everything from ADA access to HVAC.
Parents said they'd like to volunteer in crosswalks but were told they are not allowed.
Chief Heavey said there is a state statute requiring crossing guards to be trained.
"But maybe we could do Cos Cob safety patrol," Heavey said, adding that there are about 27 crossing guards and if one misses a day they have to have a police officer sub for them. They are paid about $40 a day for the morning and afternoon part time job.
Mr. Bobkowski said parents sometimes drop students at GHS as early as 6:30am.
At that time they are allowed to be in the glass corridor with security staff. The student center and rest of the building doesn't open until 7:15am.
"We're here because children are here. I'm not going to leave a child outside in the morning when it's 23° outside," Bobkowski said.
There was talk about whether PTAs are allowed to pay for school safety upgrades, given issues of equity and gift caps.
Dr. Jones said sometimes it is tricky when one school is able to raise more than another.
"You couldn't put a security person in one building an not another," she said. "The whole private-pubic partnership is being discussed right now, and that's what you're asking about."
"There are challenges when you have older buildings and you have to go through a process," Jones said. "The community is doing things over time and priorities have been set with a lot of thought. It can't all be done at once."