On Wednesday Greenwich Police Chief Jim Heavey entertained a packed crowd of Retired Men's Association members and the public with tales of his 10 week training at the FBI National Academy. During his stay he took five classes, and lived and studied alongside people from the other 49 states and numerous other countries.
Former First Selectman Dick Bergstressor  introduced Chief Heavey, and said that when he heard some of the Chief's stories, he knew it would make an ideal RMA talk.
Bergstresser pointed out that Chief Heavey has been involved in the town since birth, having gone through Greenwich Public Schools, served as a dispatcher and having been promoted quickly through the ranks after  graduating from Northeastern University.
Heavey said he remembered as a boy, staying up late with his father on Lewis Street to watch The Untouchables. "I got a kick out of watching that with my dad, never thinking I'd get to go to the National FBI Academy," he said.
Heavey said the mission of the FBI is to protect and defend the US against terrorism and foreign threats, but that the mission has changed since 9-11, and it has increasingly been addressing cooperation and collaboration with local police.
Heavey said the FBI National Academy is in Quantico, VA.
"I'm an Army guy, and it's like any other army base. They pick a place nobody wants to live in," he joked. "It was during April, May and June, and it got got pretty hot."
Heavey said that with the Explosive Ordnance Disposal (EOD)  course next door to the dorms, there were constant explosions and machine gun fire. He said there was also a diplomatic security program on the base, and a simulated embassy.
"There was hostage rescue training, with lots of helicopters," he said. "It was a very active post."
The FBI Academy was created in 1935 by J Edgar Hoover, who, Heavey said realized the need to get the local forces in sync with the FBI. "A lot of times it's the local person, or the local police who make the comment that catches the bad guy," he said.
Heavey said he roomed with three others: One from Alaska, one from Guam and one from upstate New York.  He said participants are drawn from the 50 US states and territories, as well as internationally. The Academy also enrolled officers from the US Army, Air Force, Navy and Marines.
Heavey said that back in 1962, when John F Kennedy was President, and there was no internet, it was recognized that criminals were going to be international.
"That's when they started to invite international students to the FBI Academy," he said.
During his ten weeks at the academy, Chief Heavey said there was a required trip to the Holocaust Museum. "We had a German captain looking for the Israeli chief, a woman, and he wanted to go through the museum with her," Heavey said. "It was a very moving experience. The international students looked out for each other."
Heavey said he visited the White House several times. Other field trips were to the US Supreme Court, National Archives, Holocaust Museum, IACP, and Fredericksburg, Spotsylvania and Chancellorsville battlefields.
He said that at all those locations, observing the management of security was interesting.
On a side note, Heavey said that in Greenwich, three police officers have been killed in the line of duty. One  was killed in shootout on Cutler Road in northwest Greenwich while investigating a chicken theft. "It turned into a gun fight," he said.
A second death was that of Officer Robbins, who was killed in a motorcycle accident in 1921 at the top of Milbank and Putnam Ave.
The third officer was killed on his second day on the force when he made a motor vehicle stop on Old Church Road. He said at the time, all the occupants of the car bailed out and ran away. "They caught up with one, but because there was no radio in the patrol car, and there was no NCIS or internet, the car was in the middle of Old Church Road. "He was told to stay with the prisoner and the other officer drove down to police box by where Temple Sholom is now. The prisoner shot the officer and ran him over. They had committed a bank robbery in Boston."
"It's a reminder to officers that anything can happen, even though people say nothing can happen in Greenwich," Heavey said.
The Chief said he took a Criminal Science Unit at FBI Academy. "We worked on crime scene examination, evidence and victimology."
Heavey said Steven Conlon, a senior member of the FBI BSU, who was the basis for a character for the Criminal Minds TV show, was his instructor.
"I did a presentation about an individual murdered in New York and dropped here," Heavey recalled. "Our detectives were eventually able to make an arrest, a conviction and the subject is in jail."
Heavey said contemporary issues in law enforcement include a rule about holding subjects. "Now you can only hold the person long enough to write a ticket, not long enough to wait for a canine to detect drugs."
Another challenge in 21st century policing is how to build trust and legitimacy in the community in an era of technology and social media.
"I can't understand why someone would start videotaping an incident, maybe a fight, rather than call 911.  We have to change how people use social media… We have to balance embrace of technology and digital communications with local needs, privacy, assessments and monitoring," he said.
Heavey said that with a number of officers on the force having less than five years' experience, there is a challenge to integrating a new set of values. "How we deal with millennials, and people with different values in work… Our newer officers come to work but don't want overtime. Whereas older officers would prefer to do the overtime. There is a different value system."
"No one wants to do Elm Street or Havemeyer Place," Heavey said, referring to the job of directing traffic on Greenwich Avenue.
Heavey said, "The Yellow Brick Road" was part of the final test of fitness at the FBI Academy. He said it entailed a grueling 6.1 mile run through a hilly, wooded trail built by the Marines.
"We had to climb up cliffs with ropes, jump through windows, go through pits filled with mud and saw dust, crawl under barbed wire in muddy water… It's about having a life long fitness program," he said. "We have a gym in the police station and we encourage officers to use the treadmill and lift weights there."
Heavey said that he was medically excused from completing "the Yellow Brick Road," but returned to the Academy in August to complete the program. "It was one of those things you wanted to finish. People ask, 'Did you get your brick?' It' gives you bragging rights."
The FBI National Academy gave us the idea for the Citizen Police Academy. "People like it because you get to go to the pistol range and the police boat, and learn about what we do," he said.
Heavey said that he has had a chance to  meet with FBI Director Comey several times. "He told us, 'Nothing was off limits, except emails and Hilary Clinton."
During Q and A, the Chief  was asked what can be done from a Police point of view about so many people driving while using cell phones.
"I have two teenagers. We've had strong conversations," Heavey said, adding that his daughter puts her cell phone in the back seat when she's driving.
"I've caught officers. Everyone knows my black car, so I pull over (to use the phone)," he said. "It's equivalent to driving intoxicated, because you're distracted. Even with the hands-free, it's a distraction. Maybe they'll come up with a way to prevent cell phones from working, except for 911 call."
Heavey said that as police chief, he tries to stay neutral politically, and that he had met President Obama twice.
"I wish he (President Obama) had been more supportive of law enforcement and forthcoming," he said. "He could have done more for officers on the street to show he was supportive of their efforts."
"When a president or candidate comes to town, we provide protection for them," Heavey said. "No money is provided for it. One sitting president (who came to Greenwich) cost us $32,0000."
---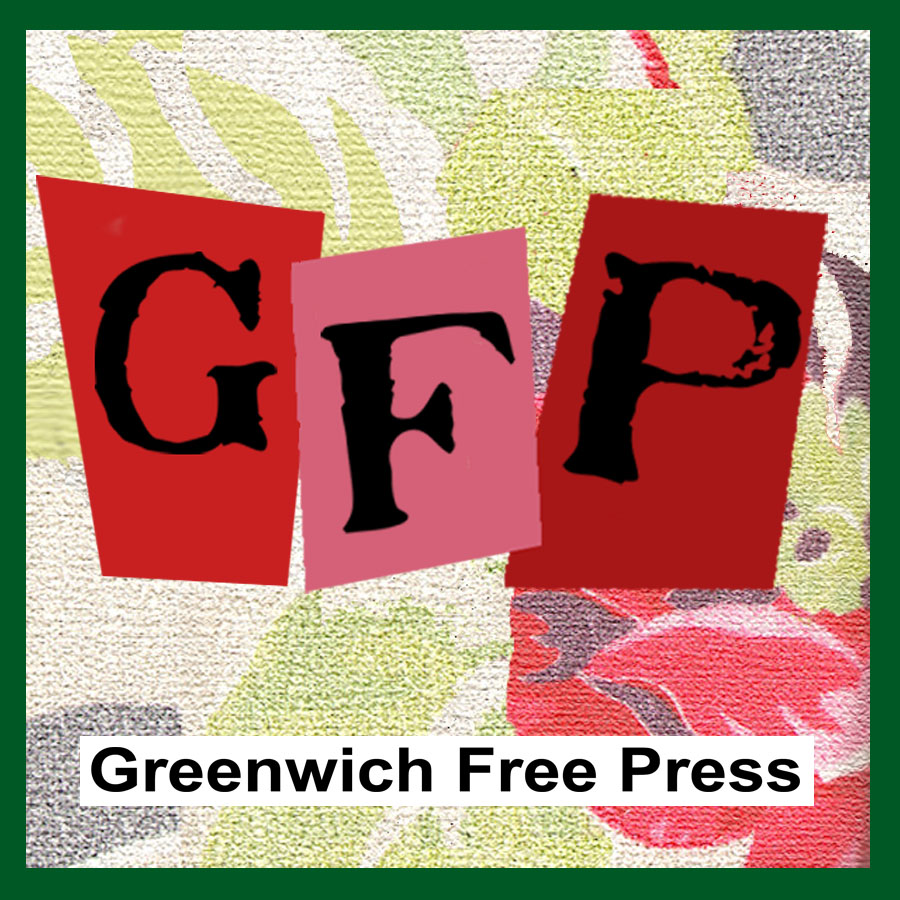 Email news tips to Greenwich Free Press editor [email protected]
Like us on Facebook
Twitter @GWCHFreePress
Subscribe to the daily Greenwich Free Press newsletter.