In 2008, Old Greenwich resident Rob Kirkpatrick and his family hosted a young Muslim AFS exchange student named Simge from Turkey. The teen spent a year living with the Kirkpatricks and attending Greenwich High School. Since then, the school district discontinued the exchange program with AFS, but the Kirkpatricks found another way to open their home to an exchange student.
"My parents met each other going to Europe through AFS in 1955," said Rob Kirkpatrick. "We were disappointed we couldn't continue with AFS."
Fortunately, the Kirkpatricks learned about Right to Dream (RtD), an organization that provides talented children from all over West Africa with the opportunity to fulfill their potential through soccer, education and character development.
The Kirkpatricks connected with Steve and Beje Hirsch, neighbors who were host parents to two of the first boys from Right to Dream on the east coast, Oscar and Bernard, who were attending Kent School.
In 2012, the Kirkpatricks were asked by Right to Dream USA to host Emmanuel Twumasi, who had already made his way from Ghana to Connecticut, where he had secured a scholarship to Kent School.
On his end, Emmanuel, who goes by "Ema," explained that the journey to Greenwich was long in the making.
"I grew up with my mom by my side and always wanted to be a professional soccer player," he said. "But my mom wanted me to take my studies seriously." Ema said that in his hometown in Ghana, teens often lose interest in school and go into farming.
By the time he was eight, people would approach Ema's mother and comment about what a good player he was. At the age of 11 he learned that the Right to Dream Foundation was offering soccer tryouts. If he made the cut, he'd be able to attend the Right to Dream Academy in Ghana.
He recalled how hundreds of kids turned out for the tryouts. "We didn't know how many people they would take," Ema said of the process. "They kept making cuts until 12 people were left. Then it got tougher. They cut again, and there were just seven kids. After another cut, there were three boys left. They signed all three of us."
Ema, an only child, said he knew his mother would miss him. Recalling the bittersweet phone call he made to his mother to share his good news, he said deep down she was happy.
At the Right to Dream Academy, nine hours away from his hometown by bus, Ema, who speaks his native language, Twi, set about learning English. He said the academy ran year-round and there was no summer vacation, though there were occasional breaks when he would return home to visit his mother.
"They try to find you connections to prep schools in the US, colleges (high schools) in the UK, or to professional soccer teams in the US," Ema said. "I was fortunate enough to come to Kent School."
"The last time I saw my mom was 2012," said Ema, now 18, who explained that he's never had a chance to be homesick despite leaving home at 11.
Though Right to Dream did bring Ema to Manchester, England; the Netherlands and to Norway, he hadn't been to the United States until he secured the spot at Kent School.
When his plane landed in America, Ema went to Rye to the home of John Powers, chairman of the board of RtD USA. "Mr. Powers drove me to Kent for the pre-season and I already had a friend there," Ema said, adding that by the time school started in the fall, he had become friends with his teammates.
He may not have been homesick or lonely, but he did admit that American food delivered a culture shock to the palate. "In Ghana we eat mostly yams, rice that is spicy – and beans. I tried a hamburger here," he said, making a funny face. "It just tasted so different."
Emmanuel's eyes light up when he is asked to list his favorite foods after four years in America. "Garden Catering," he said without hesitation. "Fries, not cones," he said of how he likes his "high school special."
With the prospect of a few weeks to relax with the Kirkpatricks over the holidays, Ema said he plans to whip up meatloaf, french toast, lasagna and pumpkin pie – the four dishes he has learned to cook in America. In fact, he can recite every pumpkin pie he's made. He also enjoys video gaming and watching basketball, and had even had a chance to have lunch with Phaethon Bolton who works for the NBA and hails from Greenwich.
This week, in Greenwich, host dad, Mr. Kirkpatrick said the whole family, which includes Liam and Chase boys (12 and 14) were happy to have Ema at home for the holiday.
Ema was hot off a victory in the Soccer All-American game where he scored the winning goal for the East Team with five minutes to spare in the game.  "My team won 2-1," Ema recalled, adding that he'd played alongside fellow RtD player Daniel Amo and Nick Bartels, now a senior at Greenwich High School.
With the holidays on their minds, Kirkpatrick had fun teasing Ema about his ability to put away vast quantities of food and guessing how many pumpkin pies the teen would consume.
While back in Ghana, Ema said his mother gets about on foot or by bus, here in Greenwich where a driver's license is a teen right of passage, Ema cast a hopeful look in Kirkpatrick's direction when asked if he had learned to drive.
While his driver's license may elude him, Ema is thrilled to have his college plans finalized.
"I can't wait," Ema said of his full scholarship to Wake Forest University, where he will play soccer, having committed to the Division I school at Thanksgiving.
"They're ranked number one, and have made the NCAA tournament 14 of the last 16 years," Ema continued, adding that during his sophomore year, his teammate's father Doug Kastilahn, who attended and videotaped all the soccer games, had mentioned the school in North Carolina. "I Googled Wake Forest and it sounded great. Mr. Kastilahn made a video tape of me playing and sent it to Wake Forest.  Then I called them and started a conversation."
Ema visited Wake Forest twice. "They came to see me play for Kent in my junior year," he said.
Departing Kent School with its enrollment of 570 for the Division I school with about 8,000 students, Ema is undaunted. He will be housed in a dorm with the general student population, but will be paired with a roommate from the soccer team. "We'll both have to get up early for soccer practice," he explained, adding that soccer is a nice way to wake up in the early morning.
See also:
From Ghana to Greenwich, Emmanuel Twumasi Shines on the Soccer Field and in the Classroom
NBA's Phaethon Bolton Shares Story of Success, Reflects on Chair Time, Riding Van to Boys & Girls Club
From Argentina with Love: Greenwich Academy Junior is Transformed by AFS Experience
---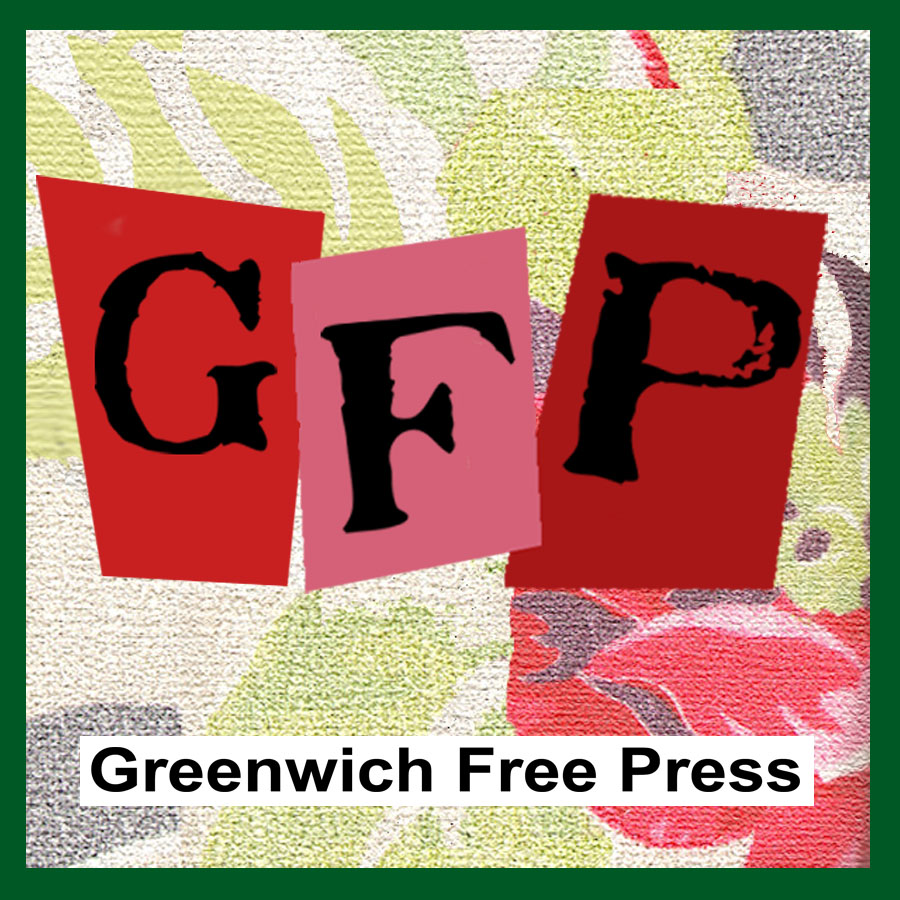 Email news tips to Greenwich Free Press editor [email protected]
Like us on Facebook
Subscribe to the daily Greenwich Free Press newsletter.