You might think of them as rivals, but they're not. John Marinelli, who left New Canaan High School to become head coach at Greenwich High School last year, and Brunswick football coach Jarrett Shine, a Brunswick graduate himself, share a love of football.
The two coaches don't consider themselves rivals as much as colleagues. At Glory Days Diner, Marinelli and Shine spoke about their unique collaboration.
"There have been comments, 'You're going to lose a player to Brunswick,'" Marinelli said. "It just doesn't work that way. Kids have made up their mind where to go – We're not recruiting against each other." 
The two coaches support each other and share the goal of building the sport by reaching out to Greenwich Youth Football League (GYFL).
Shine and  Marinelli began collaborating after connecting during the annual 7-on-7 tournament in New Canaan, a non-contact league where offensive plays are all passes.
In Greenwich, the two coaches have organized one day play-days, where youth coaches have clinics on fundamentals and technique. They're also planning opportunities for younger football players to learn more about the sport, and become game ready in the fall.
Greenwich High School-Brunswick Day   (Where is this going to be held? Do they have to RSVP?  Is there a website link to add?)
On August 29th, players in grades 3-8 are invited to "GHS-Brunswick Day," where they can watch a morning high school level football practice from 9-11am, followed by a scrimmage from 2:30-4:30pm.
GYFL Summer Football Camp 2016 (click for pdf of brochure)
New this year, Shine and Marinelli are planning a three-day camp for GYFL kids from August 17-19. The camp runs in the morning from 9:00am until 12:00 noon and will be held at Brunswick School's King Street campus.
"We're going to teach them drills and basic skills to help them become better players," Marinelli said, adding that the flag football league players are welcome to register.
"This is a non-contact camp," he continued, pointing out that 9th grade flag football players who hope to play traditional football in high school will find the camp valuable in their transition.
Both coaches agreed the game has become much safer, and learning the right techniques means that a successful player need not be the biggest player. "My captain, Tyler Farris, is 5′ 7″ and 142 lbs," Marinelli said.
And, in the spirit of collaboration, at the camp, players will be grouped by age. "They are not going to the camp as a Gator or a Cos Cob Crusher," Marinelli said."They come together – they'll all be on the same team down the road  – either at Brunswick or GHS."
The coaches said the idea behind the camp is to build the sport. Whether the kids will go on to attend Brunswick or GHS, the camp's objective is to provide the best possible coaching at the best possible price: $100.
Camp Schedule
Wednesday, Aug. 17 – Positional Skill Work, Speed Training 7 on 7 Passing scrimmage
Thursday, Aug. 18 – Positional Skill Work, Agility work 7 on 7 Passing scrimmage Friday, Aug. 19 – Positional Skill Work, Competition Day, Final Skills To Take Home
The coaches explained that after expenses, any proceeds will to GYFL, which is a non-profit organization.
For more information on the camp, call (914) 830-3284.
Transition from GYFL to High School Football
"At GHS, there about 65 incoming 9th graders on the frosh football team, so GYFL is a great experience for them to have," Marinelli said, adding that the camp will be a nice transition to the fall. He said that the football teams GHS are inclusive, which is made possible by a generous ratio of athletes to coaches – both school staff and parent volunteers – for the freshman team, sophomore team, JV and varsity teams.
"There are no cuts at GHS. It helps each kid become better and play the sport they love," Marinelli said. "More people need football than football needs them." Explaining that there are all sorts of benefits of being on the team, beyond game day. "This game has done wonders for kids, and even the kids who don't play."
"That's why we're offering the camp, the one day play-day, and the clinics for coaches," Marinelli said.
"I have had kids on the team who said it was the best thing that ever happened to them," Coach Shine said. "You need a lot of heart but it's mental. The kids are believing and it is resulting in success."
"They learn that if one kid doesn't do the job, it all breaks down," Shine continued, adding  that at Brunswick there are 25 players on the freshman team and 65 on the Varsity and JV teams. "It's like one team because they practice together and travel together, but have separate games."
And while kids develop leadership skills, get lessons in sportsmanship, share camaraderie, and have fun, the big picture is the future of the sport in town.
"It's so much not about game day," Marinelli said. "It's what goes on in the hall, at social events. There are kids who want to talk. Maybe it's a divorce. Maybe they're having trouble eating. They want to talk to someone who knows them. That's why I coach. There's more kids who need football than football needs them."
"For us, to give back to GYFL is very important," Shine said.
"Without Frank Sarcone (president of the GYFL board) none of this is possible. He was instrumental in starting our relationship. He's the architect behind it," Marinelli said.
On his end Sarcone described Jarrett and John as the catalysts for the collaboration.
"They welcomed GYFL with open arms," he said in an email. "With their schedules, it can be overwhelming with all the requests from our league. But never once have they turned us down."
See also: GYFL: A Storied Institution Adapts to Changing Times
---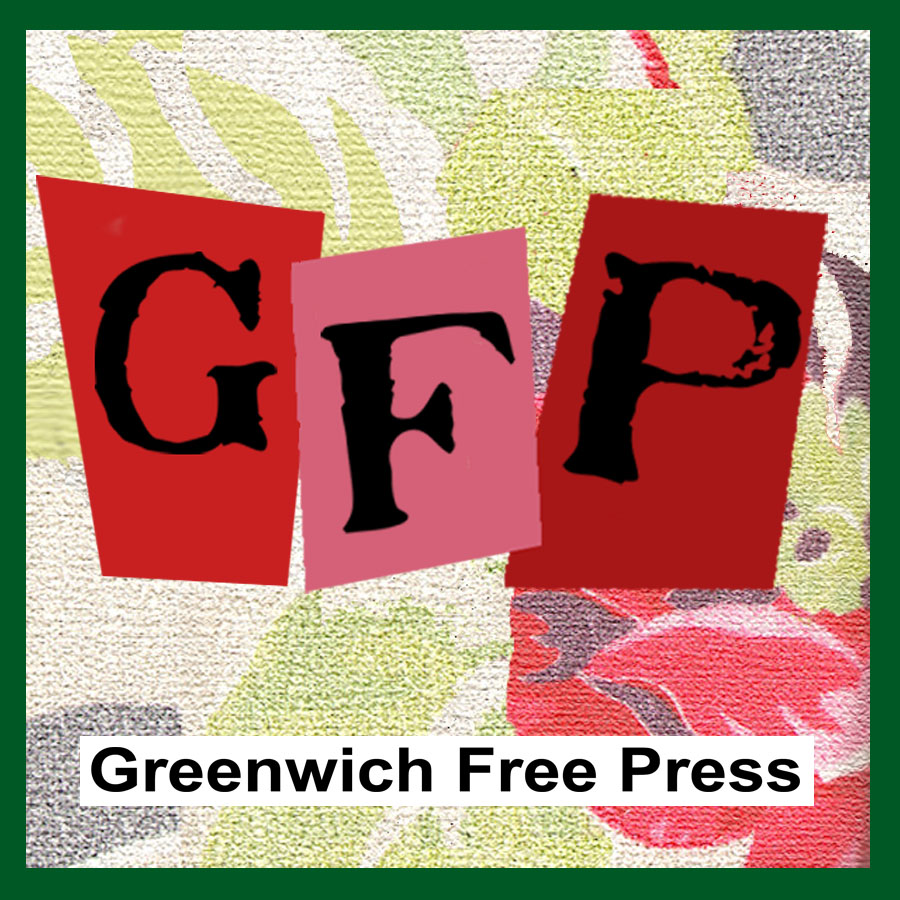 Email news tips to Greenwich Free Press editor [email protected]
Like us on Facebook
Twitter @GWCHFreePress