A demolition permit has been applied for by the owners of 56 Clapboard Ridge, better known as "Hobby Horse Farm" or, alternately, as The Benjamin Reynolds House, built c 1840.
The house, a plaqued historical landmark, was built in the Greek Revival style and originally was situated on 150 acres that were purchased by Benjamin in 1838 from his brother Jared for $5,000.
Today, Hobby Horse Farm sits on 4.75 acres. Lisa and Mark Jennings who restored the house in 2001 and 2010, sold it last summer for $8,750,000, according to the Assessor's office at Greenwich Town Hall.
The owner is listed as Meadow Lark Manor, LLC.
The house is zoned RA-2 single family, which is in the 2-acre zone, so it is not out of question that the owners will seek to divide it into two lots.
On Tuesday, a demolition sign could be seen outside the house.
Last year, when the John Knapp House was sold to a developer, GFP interviewed Greenwich's Building Official Bill Marr, who outlined the demolition process.
Mr. Marr explained that when a house is posted for demolition, it triggers a 45-day waiting period which gives people a window to file a written objection. If a written objection is received, that triggers another 45 day wait, effectively doubling the wait, Mr. Marr explained. "It's just a delay. It doesn't prevent a demolition," he said.
On Tuesday a petition began circulating on the internet, asking for signatures of those "against demolition" of 56 Clapboard Ridge Rd.
The petition includes a YouTube video of the property* and a description of it as: A 9000-square-foot, white, three-story house of stone and shingle, with louvered black shutters, stunning crown moldings, original antique wide-plank wood floors, a 1920's 8ft wide fireplace, with a roof topped in slate – old stone walls, perennial gardens, a swimming pool, a trout-stocked lake with a wooden row boat, open fields, a paddock, original post and beams and an actual hitching post all remain in tact and in spectacular shape.
---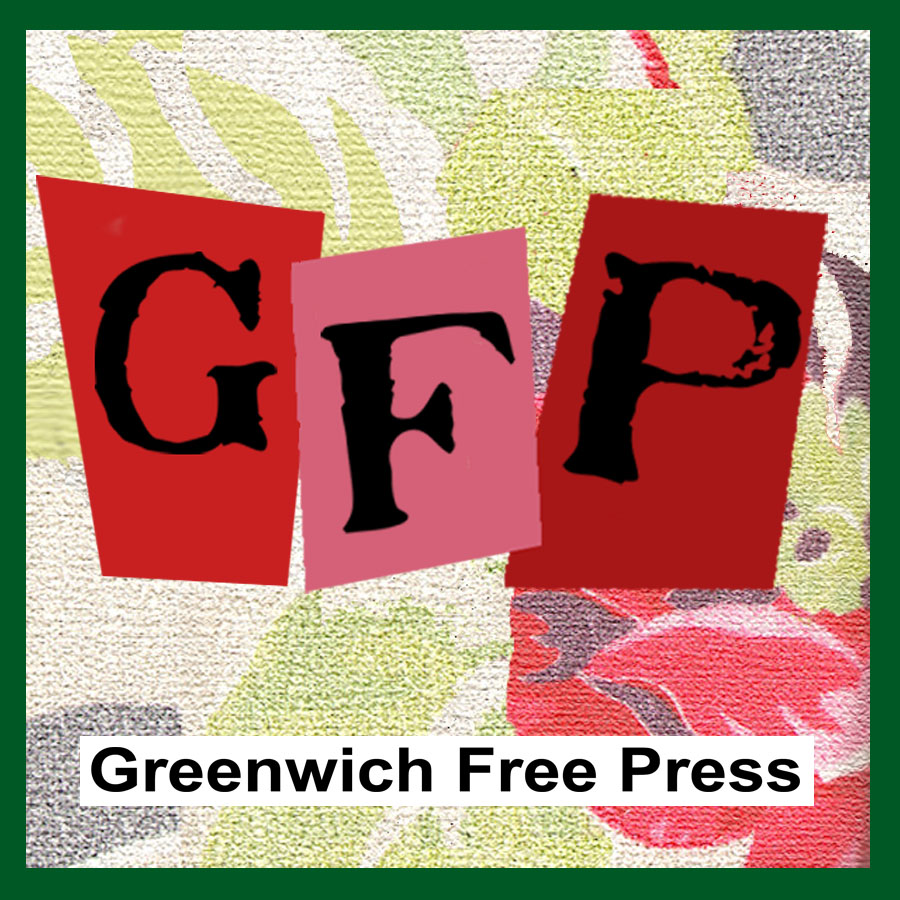 Subscribe to the daily Greenwich Free Press newsletter.
We will never subscribe you without your permission.
---
The petition asks potential signers to, "imagine a home that was built 60 years prior to the automobile? In 1845 the 'rules of Baseball' were officially written, 1849 was the beginning of the Gold Rush, 1863 New York was awash in Draft riots, the first telephones were installed in New York in 1848 and as a reminder Hobby Horse Farm has withstood, earthquakes, hurricanes, disease, two World Wars, terrorism and also heard generations of newborn cries, children's laughter, weddings bells, July 4th fireworks and plenty of backyard BBQ's," and goes on to urge that "history should not be bulldozed away because someone can afford to do so!!"
*Video of 56 Clapboard Ridge Rd featuring its former owners the Jennings.
What could the Jennings have done to protect the Hobby Horse Farm given the dearth of protections for old houses? They might have done what Maggie Larkin did for her beloved "Gershom Lockwood III House," named after the home's original owner and builder c 1750. It is a particularly excellent example of colonial architecture and is one of the very few remaining mid-18th century structures in Greenwich. Larkin had her home  at 117 Dingletown Rd designated a historic property, invoking a procedure under Connecticut statutes.
There are three historic districts and three historic properties in Greenwich: French Farm on Lake Ave, Stony Brook on Taconic Rd, and Earl Nemser's Colonial-era Charles Green Homestead, on Round Hill Road. Larkin's  would be the fourth property in Greenwich to get the historic designation.
If a home is designated historic, it means that future owners cannot demolish it, and would need permission of HDC to renovate or add onto it. That said, the historic designation could impact the sale price of the home.
On Monday, Nov. 30, at the dedication of the first of 9 historic signs in Greenwich's historic districts, Davidde Strackbein, chair of the board of the Historical Society of the Town of Greenwich lamented the tear-down trend in town, explaining that in 2002, the National Trust for Historic Preservation called tear-downs a national epidemic.
"We're seeing that again seeing today," Strackbein said. "With every street you go down, you see a DEMOLITION sign and you say to yourself, 'What is going on?" Strackbein said the newly formed Preservation Network, an arm of the Historical Society formed in March 2015 under the leadership of Diane Fox, will foster town-wide community projects to educate the  community about the value of historic preservation and landscapes and streetscapes of the Town of Greenwich.
Recently those who appreciate historic homes, including many from the Historical Society of Greenwich, objected to the demolition of the historic John Knapp House c1760.
The house was purchased by New Canaan developer Alex Kaali-Nagy,who bought the 4,953 sq ft house on May 28 for $3,250,000 with his wife Karen, and is building an 11,000 sq ft home on the now demolished property. The John Knapp house dated back to 1760.
In September 2014 the application to demolish the historic house and replace it a large one came before the Planning & Zoning commission, chaired by Donald Heller.
P&Z commissioner Margarita Alban begged attorney Thomas Heagney, representing the applicant, to reconsider.
"I'm sure your clients have made up their minds, but if there is any way your clients can preserve some of the facade of that building," Alban said. "I just have to go on record and say it's so sad that Greenwich loses its historic buildings in this manner."
Mr. Heagney replied by saying the historic house is unfortunately in the front yard setback. "We're going to build a house that's compliant with today's zoning regulations," Heagney said.
"I personally didn't find the house very attractive," commissioner Donald Heller interjected. "I don't find it pretty at all. It's a matter of taste," he said of the 1760 John Knapp House.
When it came time to vote on the John Knapp House , the P&Z commission voted 4-to-1 in favor of granting approval for the special permit and site plan. Those in favor included Peter Levy who was at the time the newest commissioner, the now retired Fred Brooks, P&Z chair Donald Heller (since 2007) and Richard Maitland.
The dissenting vote was cast by Margarita Alban, who cited special permit considerations including the preservation of historic resources as spelled out in Greenwich Municipal code under Land Use, section 6-15 and 6-17
See also: