The Working Group who studied the parking situation on Hillside Road presented a 29 page report to the Board of Selectmen on Wednesday morning.
The group formed at the suggestion of the Selectmen (in a 2:1 vote) after it came to light that Greenwich High School student parking on Hillside Road was never codified in town ordinances.
The committee included Tom Bobkowski (Dir of School Safety / Residency), Ben Branyan (Town Administrator), Ashley Cole (neighborhood rep), Katie DeLuca (TownPlanner), Elizabeth Dempsey (neighbhorhood rep), Jim Heavey (Police Chief), Jim Michel (Deputy Commissioner of Public Works), Steven Miller (neighborhood rep), Sergeant Patrick Smyth (GPD Traffic Division), Phil Walklet (Sr Security guard at GHS), and Chris Winters (GHS Headmaster).
The committee met 10 times between April and June.
The committee was formed after former interim Parking Services director Police Captain Mark Kordick attempted to codify the student parking along Hillside Rd. Residents of Hillside Rd objected, saying that they couldn't park on their own street, and even had issues getting out of their driveways for the gridlock traffic and parents using their driveways to pick up their children or to turn around.
During February school vacation, DPW Highway Division re-striped the road, moving the double yellow line several feet over toward the neighbors across from GHS, effectively making permanent the space for parents who double park to pick up their students.
At a February Selectmen meeting, Selectman Sandy Litvack said he was sympathetic to the residents of Hillside Rd.
"My view is we do away with the parking on the street for the students," Litvack said. "The residents have a right to have that street. If there is to be parking on the street, it should not be reserved for students."
Selectman John Toner agreed.
On Wednesday, June 27, Ben Branyan summarized the committee's report.
He said Dr. Winters had sent an email to all parents reminding them of the "approved" student pick-up procedure, which means that rather than double-parking, parents queue in a large loop behind the school. Police were on site the week of May 2 to educate and enforce that procedure.
Branyan said the group studied the P&Z letter that outlined conditions for MISA approval and identified 8 items that needed corrective action to become complaint, including lack of enforcement of double parking and failure to notice to parents of proper pick up and drop off procedures.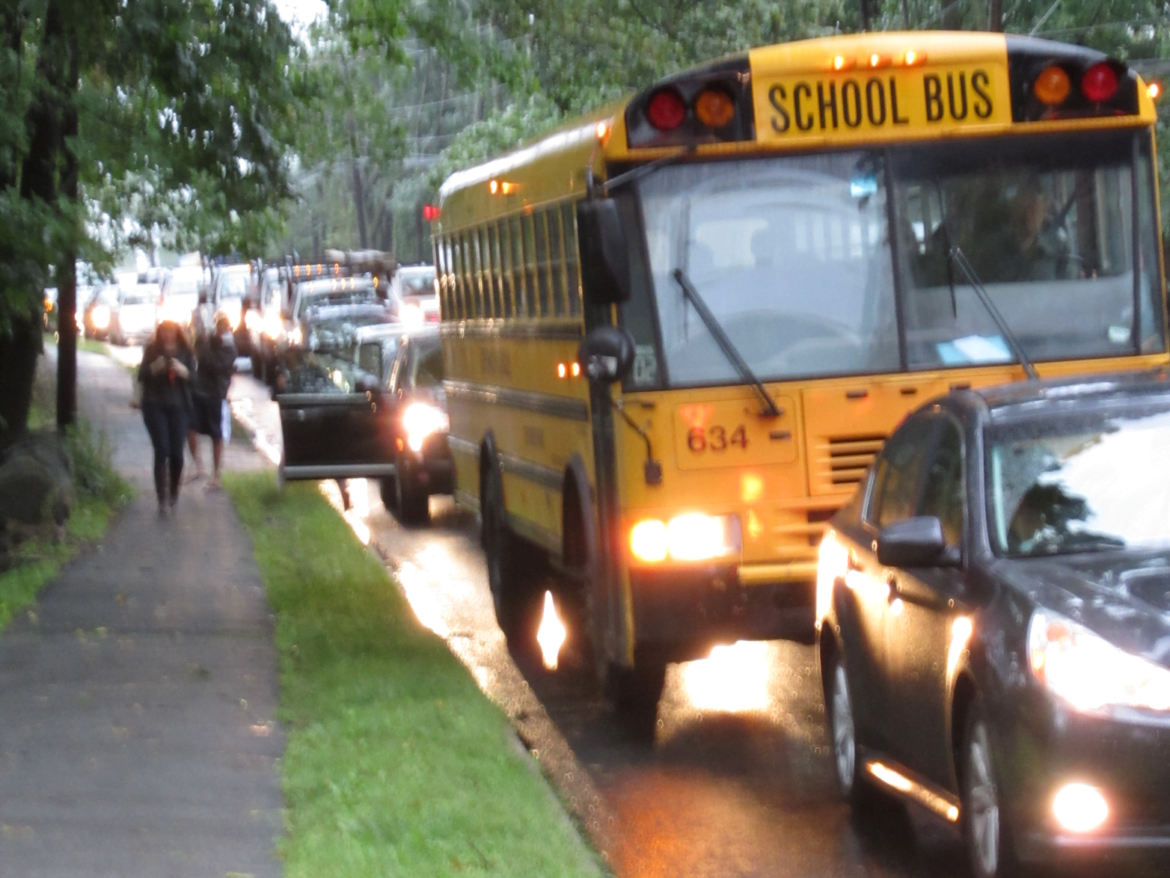 Also the school has failed to keep records on participation, traffic and parking problems to work toward identifying best practices.
Branyan said the report's "most important" recommendation was that, "All potential improvements must be made with the consideration that GHS is in a residential zone."
Another recommendation was to engage the services of a Traffic Consultant who would study Hillside Rd and its surrounding areas and work with GHS and neighbors to optimize traffic flow. The study will include speed bumps, speed limit, lane widths, stops at Fairfield intersection, double turn lane on to Post Rd, left out of North Lot and traffic signal coordination on Post Road.
Another recommendation was that the Dept of Public Works immediately reconsider and re-evaluate the re striping plan on Hillside Rd.
Yet another recommendation was for greater coordination between internal and external renters.
A key recommendation was that the 29 page written report not "sit."  Toward that end, the group recommended meeting again in fall or winter to review progress made with the traffic consultant.
Branyan said the group was not without its "frictions."
Selectman Litvack asked Hillside Rd resident Elizabeth Dempsey, a member of the Hillside Rd parking committee whether the homeowners were satisfied?
"Since this started for me,with the concerns of homeowners, my question is simple, as of today, as you satisified and comfortable with where we're at?"
Mrs. Dempsey said there had been frustrations and that the toughest decisions are put off to the future.
"More could have been done to discuss possible solutions. Instead we got extreme options presented, such as widening the roads. We had sometimes intimidating responses about losing our mailboxes and eminent domain. …We wanted to express concerns about the re striping."
Dempsey said the reactions from the working departments were not receptive.
"A lot of the big decisions have been kicked of," Litvack said.
In the end, the Selectmen voted unanimously to accept the report and to have the committee continue their work and report back to the Selectmen in October.
One resident, Wynn McDaniel was allowed to testify. She said the key to a long term solution will lie in the outcome of the traffic study on Hillside Road, but she noted that won't be available until the end of the year.
"As an outsider, it seems the conclusion is many months out," she said. "The traffic conditions won't improve at any time soon. Neighbors have been very patient, living through MISA and changes in traffic patterns. I strongly recommend you put in place a temporary plan that includes restriping and increased enforcement and reduce, not eliminate, student parking and perhaps restoring the lottery system that used to be in place."
After the vote, Peter Tesei thanked the committee and Mr. Branyan. He also thanked Traffic Sergeant Smythe who he said will be on the enforcement detail.
See also:
Hillside Rd Neighbors Fed Up with Traffic & GHS Students Monopolize On Street Parking
Selectmen Weigh Quality of Life of GHS Neighbors on Hillside vs Privilege of Student Parking.
DPW: Hillside Road by GHS Was Re-Striped As Traffic Calming Measure
Do's and Dont's for Parents as Police Continue Traffic Enforcement at GHS March 2017
---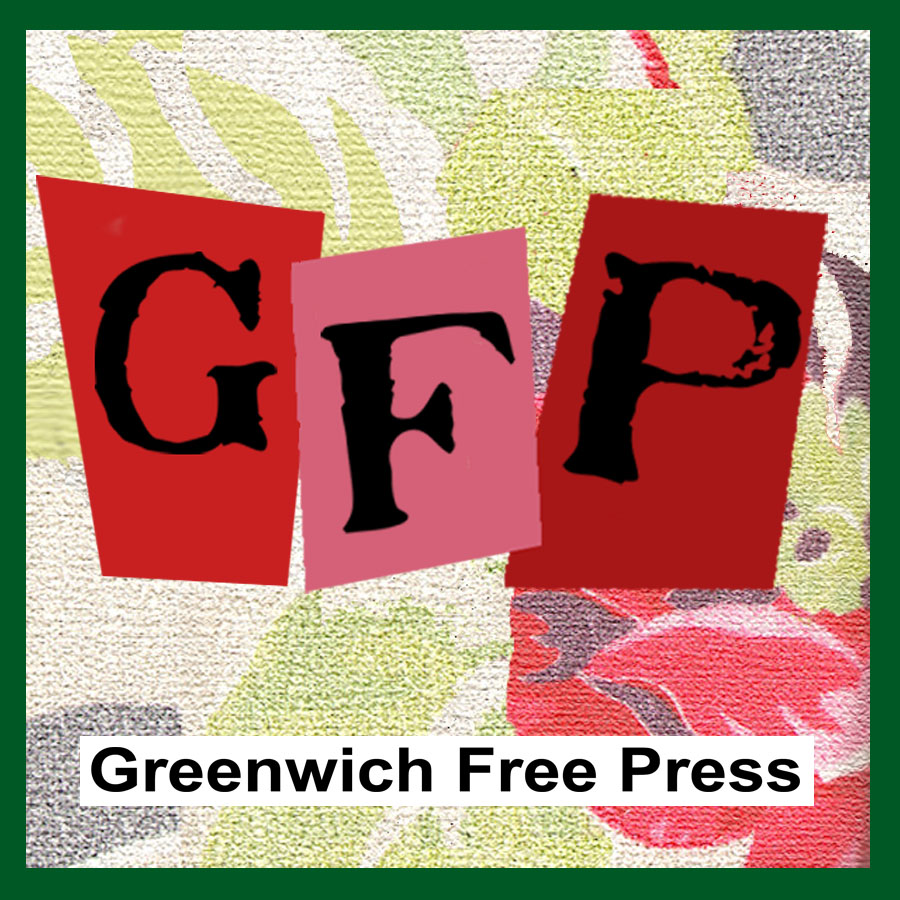 Email news tips to [email protected]
Follow us on Facebook (select "See First)
Twitter @GWCHFreePress