At the July 9 Planning and Zoning meeting, the commissioners reviewed an application from John Margenot for a final coastal site plan to construct additions and make renovations to an existing two-family at 29 Davenport Ave in the R6 multi-family zone.
The central Greenwich house is located on Smith Cove. An earlier version of Margenot's application had come before the commission previously, but this was a new iteration.
There was opposition to the application from adjacent neighbor Barbara Bellafiore, a resident of Davenport Cove Condominiums. Ms. Bellafiore spoke at length as did her attorney James Fulton and consultant Diane Fox, who happens to be the former director of P&Z.
The attorney representing the applicant, Tom Heagney, said DEEP approved a revised plan dated June 10, 2019, and that a letter from Brian Thompson, DEEP's acting bureau chief of Land & Water Resources Division at DEEP, approved the plan.
"There are two walls, one along the coastline and one a little closer to the house – this plan removes both of those walls – except for some scattered stones along the shoreline," Heagney said, adding that his client had made modifications to the plan to incorporate comments from the town's Zoning Enforcement Officer Jodi Couture, including a change in the roof design from gable style to  gambrel style.
"We meet the requirements for FAR and setbacks, as well as the height," Heagney said. "We have met all of the criteria."
Heagney said the applicant had addressed the Town Conservation Department's concerns about plantings along the shoreline. He said the proposed plantings supported tidal restoration and the trees were chosen because they handle both salt and wind well.
"Ms. Moch (Town Environmental Analyst) has not seen the landscape plan. She says your application misses the point by ignoring the need to restore the tidal wetland," said P&Z chair Margarita Alban.
"The State seems to look at it differently," Heagney said.
"They are recommending a resubmit," Alban said. "I would suggest you go back and review the landscape plan with Ms. Moch and address this comment about the tidal wetland."
"I'm happy to do that, but I have discussed this several times for the last year, plus," Heagney said.
"I understand that," Alban said.
"The drainage hasn't changed at all," Heagney said.
Engineer Tony D'Andrea joined Heagney at the podium.
"While you're having your discussion I think you ought to define your concerns about tidal wetlands so you can understand where that jurisdiction begins and ends. Please clarify what you are concerned about in terms of tidal wetlands," he said.
"We reviewed Conservation's comment that the application fails to address the concerns she (Ms. Moch) raised the first time," Alban said. "Since we're asking you to go back to DPW for your review, I'm asking you to meet with her too."
Mr. Heagney said his client had received letters of support from several neighbors.
Ms. Alban said the engineering department at Greenwich's DPW had not fully reviewed the application because they were waiting from DEEP.
"The DEEP comments have now arrived and now DPW will have to give it a full review," she said. "In addition, Conservation has many concerns that Ms. Moch said are not being addressed, and the applicant disagreed to meet to with her."
Attorney James Fulton, representing Ms. Bellefiore from next door at Davenport Cove Condos, said Mr. Margenot constructed stone walls that encroach on the condo property and that she and other residents of Davenport Cove Condos saw Mr. Margenot build them in 2013 without the required Coastal Site Plan.
"Her southern wall is 26 feet from Mr. Margenot's northern wall," Fulton said of Ms. Bellefiore. "That's how close her unit is to the current home and the proposed construction."
---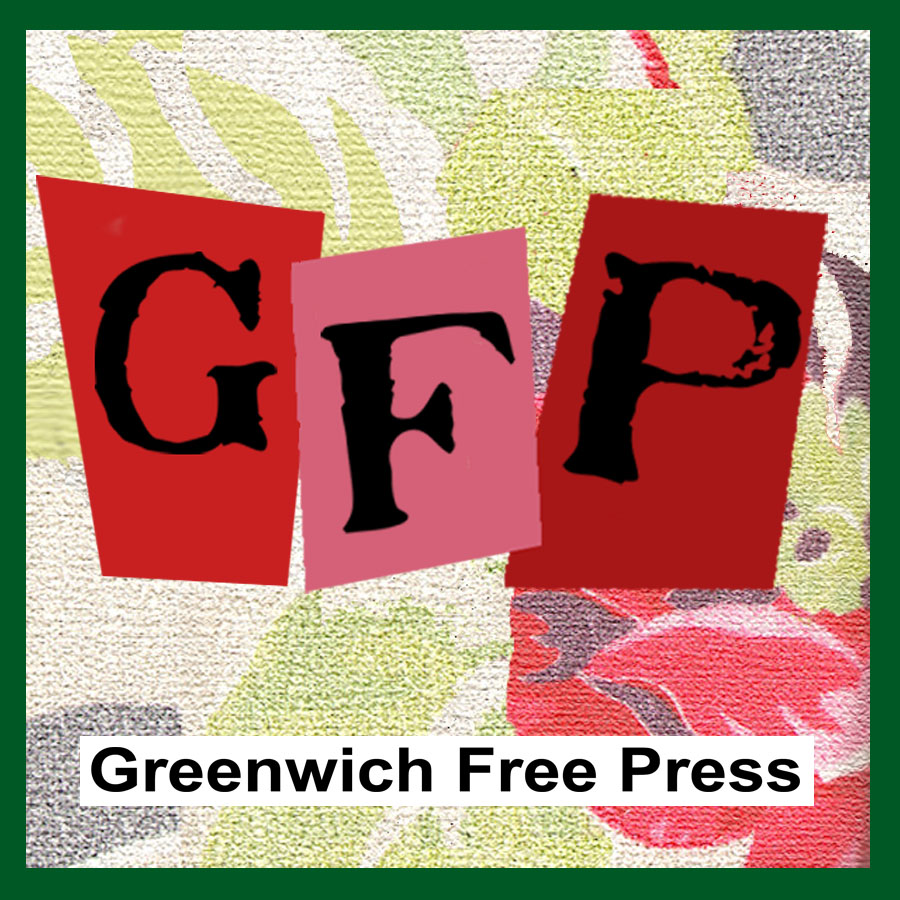 Subscribe to the daily Greenwich Free Press newsletter.
---
P&Z director Katie DeLuca said the Coastal Planner with DEEP, John Gaucher, had noted the restoration plan includes removing two walls approximately 47 linear ft long – one along the coastal jurisdiction line, and one at approximately elevation level 9.
"It's all about views. This is all about trying to maintain her view. They have no private view rights."  – Attorney Tom Heagney for the applicant John Margenot
There was further discussion about the walls  and Mr. Fulton said his client had not known the walls encroached onto condo property until seeing the site plan, and that the attorney representing the other condo owners wrote a letter attorney Heagney demanding the encroaching walls be removed.
Mr. Fulton said the walls should be removed before the site plan is approved by P&Z.
"The earth is going to change and the foundational structural supports will change when these encroaching walls come out," he said. "It's a 10 ft wall Mr. Heagney says he's going to take out, and not remove anything else which I find very interesting."
Ms. Alban said the applicant must return to P&Z, and in the meantime be reviewed by both DPW and the Conservation Dept, and address whether the walls are encroaching because the walls need to meet regulations.
"The zoning officer has signed off, but this can be re-looked at when we come back," Ms. Alban said. "What would you like to do Mr. Heagney?"
"I'm perfectly happy to go deal with DPW," he replied
"You're rolling your eyes," Alban said to Heagney.
"We're talking about walls that have nothing to do with the application….the walls my client built were after Hurricane Sandy. We're proposing to remove them, including the encroachment on to the condo property."
"Mr. Gaucher is talking about what effects Mr. Gaucher and not an adverse possession or trespass at this point," said Ms. DeLuca said, the P&Z director. "Gaucher is only talking about CAM (coastal area management)."
Water Views
Mr. Fulton said there are views from the condo balconies, and that the trees proposed by the applicant to be planted will eliminate balcony views.
He said Mr. Margenot's proposed deck is 20 ft out from the living space, and more than 50% larger than the largest patio or deck on Davenport Ave facing Smith Cove.

"We'll look at that," Alban said.
Fulton asked the commission to consider approving the proposal with a condition that the deck be smaller.
"My client is proposing a revision to include low lying vegetation rather than trees that grow 80 ft high and asks that the deck be reconfigured. That it be less deep but wider…. She would raise no complaint nor file an appeal instead of the current site plan," Fulton said.

Diane Fox said the proposed balcony/deck is not attached to the house because it will be built in the flood zone. "We understand why it is being done this way, but is there a question of public safety being totally detached. …I do think the building dept will have an opportunity to review this."
"Detached decks are what people have been doing to raise the houses. It's weird. We grant you that, but that's what people have been coming in with." – Commission Chair Margarita Alban

Ms. Bellefiore from unit 4 in Davenport Cove directly next to the Margenot property testified next.
"As this application has gone through, you've heard from almost all the owners and residents of Davenport Cove with their objections to the massive construction John is proposing," she said. "When he first talked to me and the others about wanting a nicer house, we had no idea that he would construct a fortress of damaging sea walls without permits."
Ms. Bellefiore said  the walls the condo neighbors watched Mr. Margenot build in 2013 had no permits.
"As well as work that he's done on several of his other buildings without town or state permits, or coastal site plans," she added. "Then we found out that some of his walls are encroaching on our property. …Earlier this year we found him digging up our property in an attempt to convince the state that we also had sea walls."
"The developer of Davenport Association was required in the late 1980s by the town to build a small head wall to hold an underground drainage pipe. It's not a sea wall or decorative wall intended to support a building," she said.
"During this process, his disregard for our property and town and state regulation has been troubling. It's made us concerned," she continued. "We're concerned  that he spent over a year attempting to convince DEEP that these walls he built, including the ones on our property in 2013, had been there since 1974 or 1977. We're grateful that he is moving forward with integrity now."
"He now wants to increase the height of his property with significant fill to accommodate a building that appears too big with the little ground left for drainage. We're worried about the erosion that we will suffer from adjacent to it. Our shared slope down to the Cove should be restored as it once was before the stone fortress. We're all built on the same slope. We're concerned about this building in the AE flood zone – something no one else has been able to do." – Barbara Bellefiore, Davenport Cove Condo neighbor

"In 1977 you the commission told his neighbors, the Creamers at 25 Davenport, to move their building back," she added. "In 1986 the commission told the developer of my condo association to move the building back away from the water and absolutely no walls. In both those cases, and in every case along the Cove, the commission has forbidden any walls and required the complete restoration of the natural slope and grade, and of the low lying vegetative buffer, and no fill. We are very concerned about the fill and dramatic increase in grade," Bellefiore said.
"We ask you to apply these same principles to the Margenot plan.
"We're also concerned about the two-story deck that in the hurricane can be damaged and blow onto us," Bellefiore continued, adding that pine trees came down in Hurricane Sandy and the evergreens Mr. Margenot is planning to plant feature shallow roots.
"Mr. Margenot has a natural, grassy slope to the Cove right now with no trees. We ask that you require him to restore the natural grade of his property when he removes the walls, and that he restores the vegetative buffer without the tall trees, and that he scale back the massive building so that it's more appropriate to our neighborhood, respects our views and property and has a safe drainage plan without artificially raising his grade."
Ms. Bellefiore said she researched the history of the Cove and went through Town archives.
"There were no walls there for decades. These walls were built from 2013 to 2015," she said.
Bellefiore said in 1997 the Creamers at 25 Davenport built a wall even though both the town and state had told them not to.
"In defiance, they did build one. The state of that wall is proof of why DEEP asks that you don't build walls on the coast," she said. "In high tide during rain storms that wall they built is completely covered over and a lake forms on the other side of the wall. By nature, the water is supposed to go up the slope and then go back down, not become sitting water and form a pool."
Bellefiore said there is a reason to respect nature along the coast.
"My request is to apply those same principles: restore the natural grade after Mr. Margenot removes the walls, restore the vegetative buffer without the tall trees, scale back the massive development, and respect our property and our Cove.
Mr. Margenot testified that none of the condo views will be obstructed by his project.
"Her view is not and will not be obstructed," he said, adding that he had resolved the issue with the walls with the state and planned to remove them.
"We only got comments from the Conservation Commission at 1:00 today," Margenot said. "We got DEEP's response at 10:30 this morning. I'm more than happy to work with Conservation to make changes where we need to. We'd have done that if we had gotten her input sooner."
The discussion about when the stone walls were built continued.
"At the time they probably didn't need permits," Heagney said. "Those walls were not built by my client. It comes down to what Ms. Bellefiore said about her views. It's all about views. This is all about trying to maintain her view. But  they have no private view rights."
"The regulations and the state statute do not provide for public view rights, and we are more than 25 ft off the property line," Heagney said. "It's well within what's permitted."
"We want to know the history. We want to know the facts," Ms. Alban said.
The application was left open.