At the most recent Planning and Zoning Commission meeting, an application to renovate an existing two family home and make additions as well as a driveway with parking, two attached garage spaces, and curb cut at 292 Delavan Ave was approved.
The property was purchased by Thomas Sturges Construction LLC from St Paul's Lutheran Church Inc on Dec 4, 2018 for $382,000.
The lot is .1148 acres and is in the R6 zone. The property is currently legally non-confirming as it has no on-site parking.
The existing lot coverage is 1,156 sq ft and the proposed is 3,194 sq ft. Currently green area is 76.9% and proposed is 35.8%.
Even with additions to the building, FAR will not be maxed out.  Nor is there an increase the number of units.
Representing the applicant, Tom Sturges Construction LLC, was John Martin who waited several hours to present his client's application to change the legal, non-conforming two family home with no parking to one that would alleviate on-street parking pressure. Currently all parking for the property is on the street.
---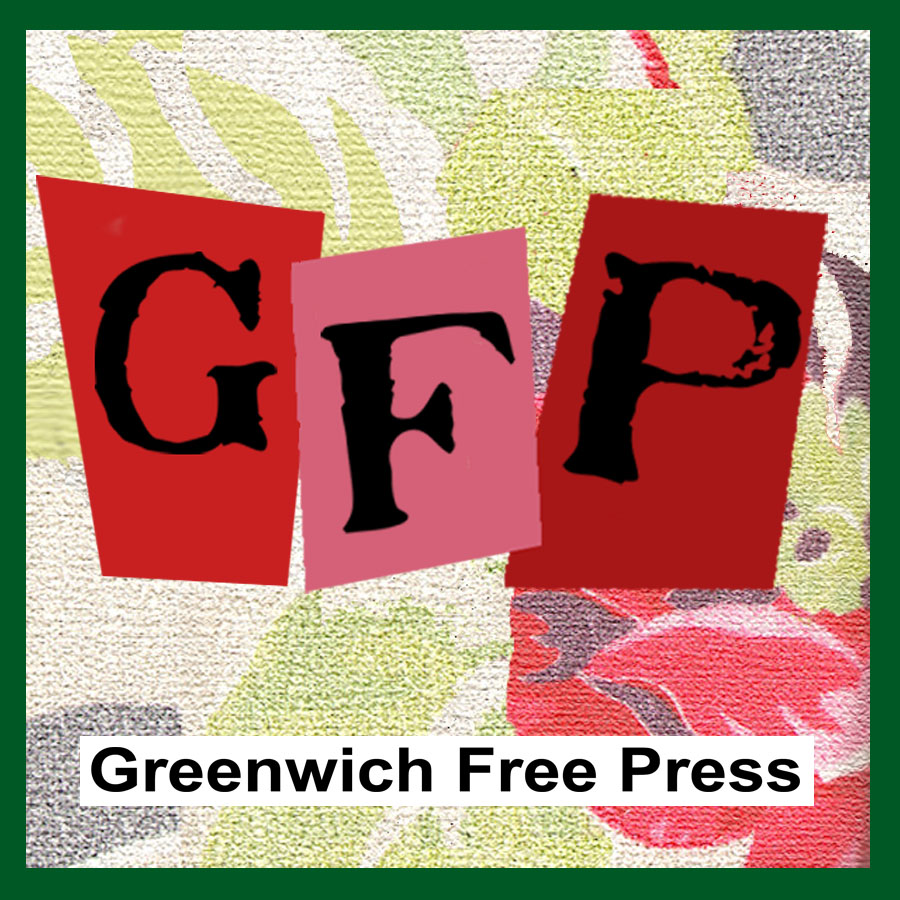 Subscribe to the daily Greenwich Free Press newsletter.
---
Unfortunately two mature trees need to be cut down – a 28″ Basswood (see photo above) and a 16″ Blue Spruce Tree to make way for the proposed driveway.
"You're removing a garage that will eliminate two beautiful trees," Town Planner Katie DeLuca said.
"The tree in front is a nice tree, so we're replacing it with double," said Mr. Martin, adding that the Basswood would be replaced with Maples or Sugar Maples, and the Pine Tree that is coming out would be replaced with two Arbor Vitae.
"Is there a way to access a back driveway through an easement so you can save those trees?" Ms Alban asked.
Mr. Martin said the garage behind the existing building at 292 Delavan Ave belongs to St Paul's Church and is run down and filled with equipment. "The church owns it. It fronts on William Street. I'm not sure if the church would (be willing)."
"You could have a through property. We are throwing it out at you," Alban said. "Is there a way to get an easement so that you could share a driveway?"
Unfortunately there is a wall protecting the adjacent garage which would preclude a potential easement.
"I met with Aleksandra Moch, and did exactly what she asked to do, plus we added 61 additional plants and 2 Red Maples in front, 2 Arbor Vitaes in back, and plants and shrubs," Mr. Martin said, adding that his client would protect the tree roots of a large Red Maple tree on a neighbor's property to the east.
Town Planner Katie DeLuca said the problem wasn't with the landscaping, but rather getting in and out of the driveway.
"I don't know how someone makes it into the first garage," Commission Chair Margarita Alban said. "You're providing off street parking, but if it's inconvenient to use, it's moot. They will park on the street because they can't get in and out. Especially with two tenants and four possible cars. We're looking to make sure that if you need four cars on the site, how do they park so the four cars stay on the site."
After a discussion about turning movements in the proposed driveway, and a request for turning radiuses, the application was approved.
The vote was unanimous 5-0 in favor, with Alban, Macri, Levy, Goss (for Andy Fox) and Hardman.
See also:
Pin Oak Tree Planted at Town Hall is Emblematic of Town's Public-Private Partnership with Greenwich Tree Conservancy
Hearing Scheduled on Fate of Mature Town Tree on Mason Street
See also:
Hearing Scheduled on Fate of Mature Town Tree on Mason Street