Greenwich Academy's application to move their Cowan Center daycare from the main campus at 200 North Maple to a historic house at 96 Maple Ave (and combine the property with a flag lot at 100 Maple) again came before the Planning & Zoning commission.
During the meeting it was announced that the RTM had voted P&Z alternate Dave Hardman to become a full member of the commission. That was minutes before that building was evacuated due to a gas leak. The remainder of that meeting will take place next Monday, Jan 28.
Over at Town hall, neighbors again objected to the all girls private school proposal. Again Greenwich Academy families testified about the amazing teachers at the Cowan Center.
Greenwich Academy's Attorney Bruce Cohen compared the proposal to similar situations P&Z had approved involving the change of a residential use to a commercial use.
Mr. Cohen said the "The Mill" in Glenville, which has a Historic Overlay had received a change of use.
Mrs. Alban, the acting P&Z chair, disagreed. She noted that The Mill was approved as a mixed use from the start and has always had a mix of office, retail and residential.
"I'd take it out of the discussion at this point," she said. "The changes were consistent with the HO."
Mr. Cohen offered the Bridges School as an example of a residential use being approved for an institutional use.
He said Bridges was originally the North Mianus Community Center and was owned by the Town. That property was granted a Historic Overlay in the R12 zone, and received approval from P&Z for three affordable apartments, and later received permission for a non profit educational use (Bridges).
Mrs. Alban said Bridges was not comparable because the sale of the building from the Town failed to pass the RTM, and when the application from Bridges came before P&Z the building was vacant. "Technically it never had the residential use," she said.
"You're saying it's comparable because it's taking residential and making it institutional," Alban said. "But it never happened. I don't think it's comparable to this case."
Attorney Chip Haslun, hired by the Gesells at 77  Maple, agreed with Alban.
Haslun said he was on the Greenwich Housing Authority board when the Bridges controversy took place. He recalled that the plan fell through; the Municipal Improvement (MI) was denied and the Town did not sell the property.
"It was very controversial and was never made into 3 units of residential, so it is different from this application. And, if they got the 3 units, they wouldn't have come back and said now we want to add a daycare," Haslun said. "These people are asking to maintain the original use and add another. They seem to think it's some how 'as of right.'"
---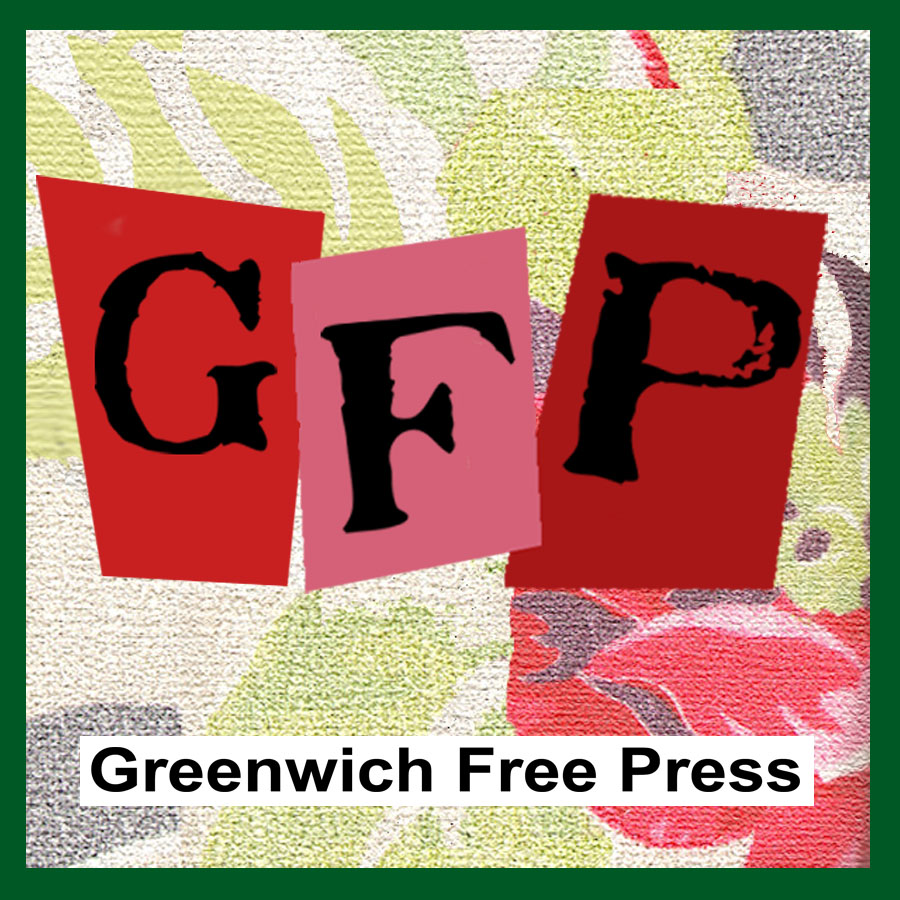 Subscribe to the daily Greenwich Free Press newsletter.
---
Haslun suggested Greenwich Academy seek to create 4 units of residential housing at 96 Maple instead of a daycare plus two two apartments upstairs.
"Most neighbors have been supportive of Greenwich Academy adding residential in the neighborhood, but this is different," Haslun said. "The commission should draw the line, you're losing the balance of the neighborhood."
"The incentive was already granted. Costas made his deal," Haslun said of the previous owner of 96 Maple who was given a Historic Overlay in 1979 that in return allowed him to change the single family house to a two family. Costas then went on to illegally make four units. "Now, 40 years later, they want to maintain two units and add this new use, but it's not permitted. It's a residential zone."
"Once you commit to a Historic Overlay, you can no longer come in for a non-residential use if you're not within 1,000 ft of a commercial zone," Haslun said. "The regulation is crystal clear."
This was a reference to the incentives section of the HO regulations section 6-109(d).
Since the HO is existing since 1979, the attorneys argued over whether any part of the HO incentives section even applies today.
Haslun and James Fulton, also representing neighbors, disagreed with Mr. Cohen.
Cohen said HO notwithstandng, the property still hones to its underlying zone, R20, where non profit educational uses are allowed. He referred to section 6-94(a)(5).
Parking
Since the last P&Z meeting, Attorney Cohen provided the commission a 12 page brief detailing the shared parking arrangement with Brunswick School next door at 116 Maple.
The brief clarifies that the offer of shared parking is not in perpetuity.
Cohen said that even without the Brunswick parking spaces, 96 Maple would be parking compliant. His brief said absent those 19 parking spots, there is adequate parking. All Cowan Center employees would be required to park at Greenwich Academy's main campus. In inclement weather Greenwich Academy's GM Savannah Vans would shuttle Cowan Center teachers to and from the main campus.
Enrollment at Cowan Center
Cohen's brief said there are 59 current students, of which 27 are children of GA faculty, 24 are children of Brunswick faculty, and 18 are from affiliate families. If in future there were no children of Brunswick teachers, GA would make up the difference with more affiliate families.
Workforce Housing
Greenwich Academy provides faculty 42 residential units, which breaks into 22 single family and 2-family houses, and 20 studios and apartments. Rents range from $550 to $800 for one bedroom units. Also teachers pay up to $1,400 for housing in a 3-4 bedroom house.  Cohen said it is likely that all 42 units would qualify as affordable under State statute 8-30g.
Molly King clarified the definition of affiliate families at attend Cowan Center. She said they are not children of teachers, but rather are children who have a sibling at Greenwich Academy or Brunswick.
"It's meant first as a benefit for Greenwich Academy faculty, secondarily to Brunswick, and lastly to affiliate families," she said.
Mr. Macri asked how many residential units are on the main campus. Andrea Sabitsan, GA's CFO, said only a few people who have supervisory roles live on campus.
GA is  planning to tear down 2 Patterson Ave, which is vacant and neighbors call the ghost house.
They also plan to tear down 176 Maple, where the facilities manager lives, and move that unit of housing to the proposed Cowan Center.
They also plan to tear down part of the existing Cowan Center.
The school also owns 40 Patterson, where the head of school Molly King lives. That single family house is contiguous to school's main campus.
Another contiguous property GA owns is at 68 Patterson Ave, which is deed restricted to single family use.
Lastly, they own 296 Maple, a single family house adjacent to campus to the north.
Molly King said the demolitions will reduce FAR on the main campus.
"We are reducing FAR on main campus from 211,000 to 205,000 sq ft to leave a little leeway for the balance for the master plan," she said. "The FAR will ultimately go back up to 211,000 after the visual arts center is built."
Because of FAR, the school wants to move ancillary functions like Cowan Center off campus, but close by.
Attorney Cohen said back when Greenwich Academy bought part of the old Rockefeller estate, the concept of FAR did not exist, and that the main campus had been up-zoned several times.
"The schools have faced a moving target with FAR," he said, adding that when the grade plane concept was introduced that also had a serious negative impact on the school.
The school does not seek to add enrollment, but rather to focus on grades 1-12 and create more open gathering spaces for collaboration.
"Working with our building and landscaping experts we can make 96 Maple more attractive than when we acquired it," King said.
Ms. Alban said the commission was sympathetic. "We understand the purpose and value of the school," she said. "And the school is a draw to Greenwich. But at the same time we have to focus on the impact of school expansions on their surrounding residential neighborhoods. It isn't that we're being hard hearted, this is our job."
"We have to create a balance," Alban added. "Traffic, parking and all those impacts on neighbors – that's where we're struggling with."
The applicant's traffic engineer John Canning went through several scenarios involving various drop off and pick up times and parking scenarios.
Mrs. King said the school has had numerous conversations with the most impacted neighbors. Still, neighbors spoke out vehemently against the daycare being located at 96 Maple.
Ed Bloom whose house is on a flag lot very close to the rear of 96 Maple, argued that a daycare was not an educational use. He also was concerned about traffic
Doreen Pearson who owns Stanton House Inn said she felt Mr. Bloom was being bullied by Greenwich Academy.
Also, she said she loved children but didn't want to listen to them all day.
"Yes, we operate a boutique inn where we limit children under 12," she said of the historic inn, which is legally non-compliant as it is grandfathered. "Not everyone wants to hear the voices of children. We have many clientele who come to recover from Greenwich Hospital, and many people just seeking peace and quiet. There are corporate clients with conferences. Greenwich Academy wants a daycare with noisy children adjacent to us. It'll threaten our business."
Pearson said the Town declined to give Stanton House Inn an additional curb cut at one point, but that the proposed Cowan Canter at 96 Maple would require a "huge" curb cut, and it would be directly adjacent to another wide curb cut at Brunswick School.
Louie Perkins, who lives on Boxwood Lane, a dead end between Stanton House Inn and 96 maple, said he did some research and found 26 daycare centers in town. "Most are on large lots, in churches or in places with plenty of space," he said. "At first I thought 60 kids was a joke, or that maybe it was a mistake and they meant 16."
"It (96 Maple) has a tiny back yard, which is small for even a family," he said. "There are seven residences between Brunswick and Second Congregational Church. The corner of their property is 7 ft from the Bloom's house. This will significantly adversely effect the neighbors. I see that lowering their property value significantly."
Attorney Cohen returned to the example of Bridges School on Valley Road in Cos Cob, and argued educational is a permitted use at 96 Maple.
"The commission has made it increasingly hard for schools to develop," he said.
Ms. Alban said the new POCD which is in the works seeks a balance between allowing schools to improve while having minimal intrusion on neighbors.
"I caution my fellow commissioners whether this application meets the letter and intent of the regulations," she said. "Sure it's good and valuable. Our job isn't a moral one, but one of whether it meets the regulations."
Item 8, which is the daycare at 96 Maple was closed on Tuesday night, which means the commission will take no more testimony.
Item 7, which is the consolidation of 96 Maple Avenue and 100 Maple Avenue to create a single shared access was left open, because if the school doesn't get approval for the daycare, the consolidation of the driveways is moot.
The commission will vote on the application at a future meeting.
See also:
Greenwich Academy Seeks to Locate Pre School in Historic Maple Ave Home
Maple Avenue Neighbors Versus Greenwich Academy: The Battle Has Just Begun
Greenwich Academy's Purchase of 96 Adds to Long List of Properties