Hamill Rink
The January Parks & Recreation board meeting was held at Dorothy Hamill Ice Rink in Byram.
Rich Ernye, director of the rink, gave an update on rink use.  He said there are still two leagues and a youth hockey clinic that use the rink, but that teens have migrated to travel teams. He said the two leagues play from 7:00-10:00am on Saturday mornings, followed by a clinic for beginners (5 to 6 years old) who use the ice later in the morning.
Mr. Ernye said the Greenwich Blues and  the skating club still practice at Hamill Rink, and mentioned that said the Blues have split off a girls team called the Panthers.
"I have just one slab of ice and everybody wants it in prime time, which is 4:00pm until 8:00pm," Ernye said, adding that the rink gives priority to Greenwich High School, and followed by the groups who have been skating there the longest.
Mr. Ernye said Windy Hill Skating Club, still uses Hamill Rink, but they are a smaller group than in the past. "Windy Hill is just figure skating. They've lost membership to synchronized skating," he said.
Ernye said that when the rink is improved to become regulation length, some groups may want to return, but he will continue  to use the same priority process.
Byram Park & Pool
Parks & Rec director Joe Siciliano said remediation at Byram Park has been completed, and that work on grading the park is proceeding as weather permits.
"A lot of that got finished earlier than expected," he said, adding that the goal is to finish the project by May 2017.
Middle School Fields
"There are no numbers being used, to any specifications, of any sort. It is all based on an overview of what we might be doing," Siciliano said emphatically about adding artificial turfing the three middle school fields.
"We did some very preliminary stuff – some overlays – to start the conversation moving forward," he said. "This is all speculation, but we're going to try to move in that direction… We're just trying to see if it's possible."
"At some point we'll need to talk to the Board of Education because obviously it's on their property," Siciliano said.
Siciliano explained in his update that there have been no environmental samples at the middle schools to date. "What I said last month about looking at technology was just speculation, to see if it's possible. At Cos Cob Power plant we took a bunch of fill out of there that was contaminated and put a cap on top of contamination," he said. "That's a form of capping and building up. We have not talked to any environmental engineers to date."
Mr. Siciliano said schedule use of the Town's fields is something of a "puzzle" for Donald Mohr, with 26,000 hours of soccer, baseball and other sports to accommodate every year.
Siciliano said there has been some feedback from residents from the Riverside Association who oppose an artificial surface at Eastern Middle School as it is their only green space.
"Whether it is real turf or artificial turf, you shouldn't be walking your dog on it," he said, adding that the project does have advocates.
"Some of the organizations we're trying to support with more consistent play will step up. There won't be as many rain outs, and there will be longevity earlier in the spring and later in the fall," Siciliano said.
Siciliano said the artificial turf industry is focusing on research and development focusing on infill. "The industry is changing so rapidly, that the success of the industry is to come up with infill that is not presumed to be hazardous or toxic," the Parks & Rec Director said. He added that there are reassurances from the state health department on the safety of the process. "People, when they want to  knock down a project, they will point to health risk issues," he said.
Open Air Skating
The board talked about open air skating, which they acknowledged has a nostalgic appeal and that residents enjoy the outdoors. Some of the challenges with any potential Town  outdoor skating opportunity include finding staff available to work on call. Weather is by nature unpredictable and unreliable. Also, open air skating requires shoveling after snow and machinery to maintain the ice.
Mr. Siciliano said he worked as a skating guard at the Pinetum back in 1971. He said that the last time the Town of Greenwich funded open air skating was in Binney Park in 2001.
In the 1970s Greenwich High Schools skating team practiced outdoors at Bruce Park once a week. These days, the water at Bruce Park and at Binney is more brackish, with salt water mixed in with fresh, which means it doesn't freeze to an adequate depth.
The group agreed that Greenwich does nevertheless have a history of open air skating, and if there were a way to offer it and light up the ice at night, it would be a hit.
Mr Siciliano said that if the Town did consider freezing the oval at Havemeyer field, additional expenses in addition to a compressor and piping to keep the water frozen, would include lighting and security. He said he would anticipate neighbors complaining about the lights and noise of the compressor, but several board members thought neighbors might support the idea.
"It would have to be a 100% self-supporting operation," Siciliano cautioned.
As for the suggestion of putting in skating at Greenwich Commons, which was recently renovated and lighting added, Siciliano said that was out of the question. "No we're not going to put skating there."
Board chair Nancy Caplan said that in Westport the town's Police Benevolent Association provides staffing for winter open air skating on a converted tennis court.
See also:Possible (Legal) Return of Open Air Ice Skating?
Police Presence and other Changes at Tod's Point
Mr. Siciliano said the seasonal fees were approved by the Selectmen and there is an agreement with the Police Chief on stationing an officer at the beach on Saturdays, Sundays and holidays beginning Memorial Day.
The hours for the officer will be from 10:00am until closing, and there is a memorandum of understanding about the officer's responsibilities. Mr. Siciliano said that in composing the MOU, he referred to a host of existing ordinances that already spell out what the rules are for the beach, and the police role will be to enforce them.
This year approved Greenwich residents whose information is in the online system, will be able to purchase guest passes online, as well as in person Monday through Friday at both both Eastern and Western Greenwich Civic Centers.
Guest passes will  no longer be sold at Town Hall.
No guest day passes will be sold on weekends.
The number of passes a resident can purchase at once will be reduced from eight to five.
The town will close the loophole that existed because Tod's Point opened an hour before staff arrived at the gate house. The gate house will be staffed an hour earlier.
Also, beach-goers arriving with day passes will no longer be allowed to leave and return throughout the day.
"Once you're in, you're in. If you have to leave, you can't come back in," Mr. Siciliano said.
Between the changes in fees (increase from $25 to $35 to park for a day, increase from $6 to$7 for a guest day pass), the addition of police on weekends and holidays, offering guest passes online and extended gate house hours, the Parks & Rec director said the changes should result in a better managed facility.
The next Parks & Rec board meeting is scheduled for Feb. 25 at 6:30pm in the Parks & Rec conference room at Town Hall. The meeting will include Bruce Spaman's report on Risk Trees.
See also:
At CIP Hearing, RTM Member Voices Concern about Greenwich's Spending
Hikes for 2016 Greenwich Beach Fees Approved. Expect Uniformed Police Presence Starting Memorial Day.
Pioneering Women's Pro Hockey Players Mentor Local Girls Hockey Team
---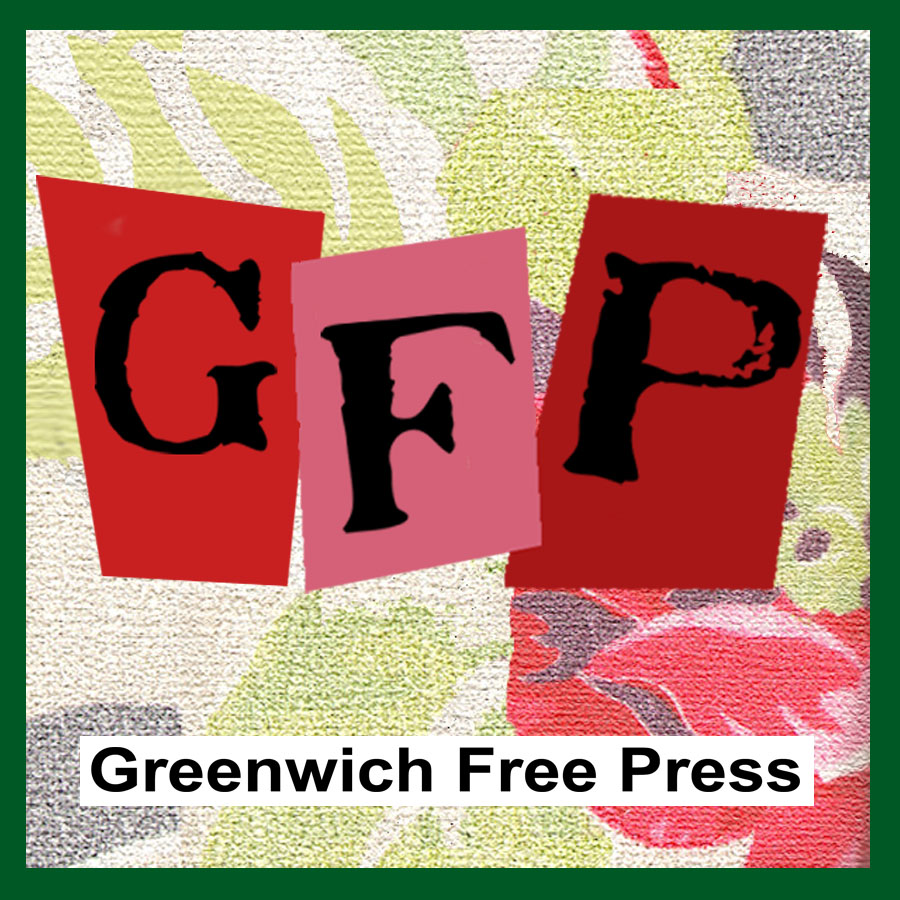 Email news tips to Greenwich Free Press editor [email protected]
Like us on Facebook
Twitter @GWCHFreePress