The application from Neighbor to Neighbor to construct a 6,500+ sq ft building to house its food and clothing collection and distribution operation between Christ Church and the Tomes Higgins House drew a standing room only crowd to before the Planning & Zoning commission on Tuesday night.  Again.
Neighbor to Neighbor's attorney Ted O'Hanlon, from Robinson & Cole, introduced architect Rich Granoff, who said the cupola would not be illuminated. He said adjustments had been made to the design of the building, including reducing the height of the ridge by 1.5 ft, and a decrease in the  FAR 219 sq ft.

Granoff, who said the lights would go off inside the building by 6:00pm when staff leave, described the building has a barn-like design and incorporating many elements of Tomes Higgins House, including the windows, window casings sills, column details, and clapboard siding.
"These are the architectural elements that we identified as positive and related to Tomes Higgins, but we are purposely not copying Tomes Higgins," Granoff said. "We are creating a hybrid between referring to Tomes Higgins and a barn like structure."
Following Mr. Granoff, Peter Finkbeiner of Soundview Engineers said the plans to improve an existing "awkward drainage system." He said plans are in conformity with the town's drainage manual that requires meeting or improving flows. "The existing conditions is that there are two retention ponds on site…that overflow significantly into the neighboring property for a two year storm. Our goal is to make the flood waters go away, and retain the ten year storm, which is  a signfiicang improvement for the neighborhood."
Despite having been tweaked multiple times in recent months, the application again drew sharp criticism from dozens of neighbors who waited for hours to testify.
Concerns include worries about lighting at night, and noise from delivery trucks and garbage haulers, and commercial equipment. Andrea Anthony from Putnam Hill's board who said she had a petition of hundreds of signatures against the project, said she can hear garbage trucks from Temple Sholom at 5:30am from her home, which is 500 ft away.
Ms. Anthony added that despite a promise of lights going off when staff leave at 6:00pm, the precedent set by the nursery school at Christ Church was of concern. "Those lights are on at 10, 11 or 12 at night – very bright," she said. "Whatever they're doing in there, cleaning…" She added that the outside lights at the back of the church are very bright as well.
Ed Dadakis, who said he had moved from Putnam Park to a house on Mallard Drive, recalled being warned by Leslie Tarkington of the Board of Estimate and Taxation that he would be forever fighting to preserve his neighborhood.
"I never realized how right she was, because our neighborhoods in Greenwich are constantly under attack," Dadakis said. "The neighbors have to come out to fight hard to preserve the residential nature of their neighborhood."
"No matter how wonderful Neighbor to Neighbor is, the bottom line decision should always be to preserve our neighborhoods wherever possible," Dadakis said.
John Considine from Putnam Park said he was concerned about commercial grade outdoor lighting and solar panels, which he said would shine right into the windows of his building.
Considine said  he was also concerned about the loading dock and inside commercial grade refrigeration units, as well as a a proposed outside generator, four commercial grade outside AC compressors, and two dumpsters in addition to the existing one.  "It'll be Dumpstergate," he said.
Carl Carlson who said he was a 67 year resident of the neighborhood characterized his views as "aesthetic and historical."
"One of the ideas of preservation is to keep things. But of all the things you should keep are the very best things…If you're going to keep something in its historical setting – something with the highest aesthetic values of buildings and land – you should keep this in tact, and say no to the Neighbor to Neighbor project."
Melissa Klauberg, attorney from Ivey, Barnum & O'Mara, LLC, representing residents of Putnam Park, said regulations were clearly drafted to protect homeowners in a residential zone where an exception to the rules is proposed.
Klauberg said adverse impacts of the close proximity of the building included loss of green space, increased chance of flooding, increased noise from the 300,000 meals provided annually, increased traffic from the 250 volunteers coming to the site, and decreased real estate values.
"Christ Church has put itself above its neighbors and has put the rights of a few trees over the rights of hundreds of residents. …We definitely feel the wealth, power and influence of Christ Church has gone against us." – Attorney James Dougherty for neighbors in Putnam Hill
Attorney James Dougherty said Greenwich's 2009 POCD was intended to meet the needs of its citizens, guide development and land use in town, address conservation issues and preserve the character of the town. He said the Neighbor to Neighbor proposal is in conflict with two goals of POCD including protecting and enhancing neighborhoods and village centers.
Dougherty said the historic district where Tomes Higgins house sits is a nationally recognized historic district, and that the neighborhood is well defined and in existence over 50 years.
Longtime Neighbor to Neighbor volunteer Betty Sheridan said she was speaking on behalf of the under served, under employed and underpaid, who are able to clothe their children and feed their families thanks to the other generous people of Greenwich.
"The people who oppose us are praising us," Sheridan said. "They're saying two different things. They want us to go some place else. We don't have a budget to build a building and buy land in Greenwich. That's almost impossible."
Pastor Carol Bloom of Diamond Hill Methodist Church said she thought the comments expressed at the hearing had been characterized by "nastiness."
"Neighbor to Neighbor is not contrary to the primary mission of the church. The primary mission of any church is mission: feeding the hungry and clothing the naked," Bloom said. "And I don't believe there is any more beautiful sight in town."
Still, neighbor after neighbor objected to "a commercial operation in a residential neighborhood."
"What they characterize as a commercial operation has been taking place at the church for 40 years," said Neighbor to Neighbor executive director Nancy Coughlin. "There's no new endeavor here."
Mrs. Coughlin was asked by the commissioners about the number of weekly truck deliveries to the food pantry. She said there are five deliveries, including two from the Connecticut Food Bank truck.
She also said that Santaguida trucks come mostly to pick up cardboard twice a week, and that the hauler is willing to be flexible within guidelines of town ordinances.
"They prefer to come early in the morning," Coughlin said, adding that pick up is at around 7:30am. However, later one neighbor insisted they could hear trash being picked up closer to 5:30am, and another declared the trash was picked up at 6:00am.
After the last person spoke during the public hearing, the Planning & Zoning commission said they would close the hearing but not take a vote, but rather reflect on the application and vote at a subsequent meeting.
See also: Standing Room Only at P&Z as Neighbor to Neighbor Defends New Building to Adjacent Condo Residents
Unneighborly? Putnam Hill, Putnam Park Residents Object to Neighbor-to-Neighbor Building Proposal
---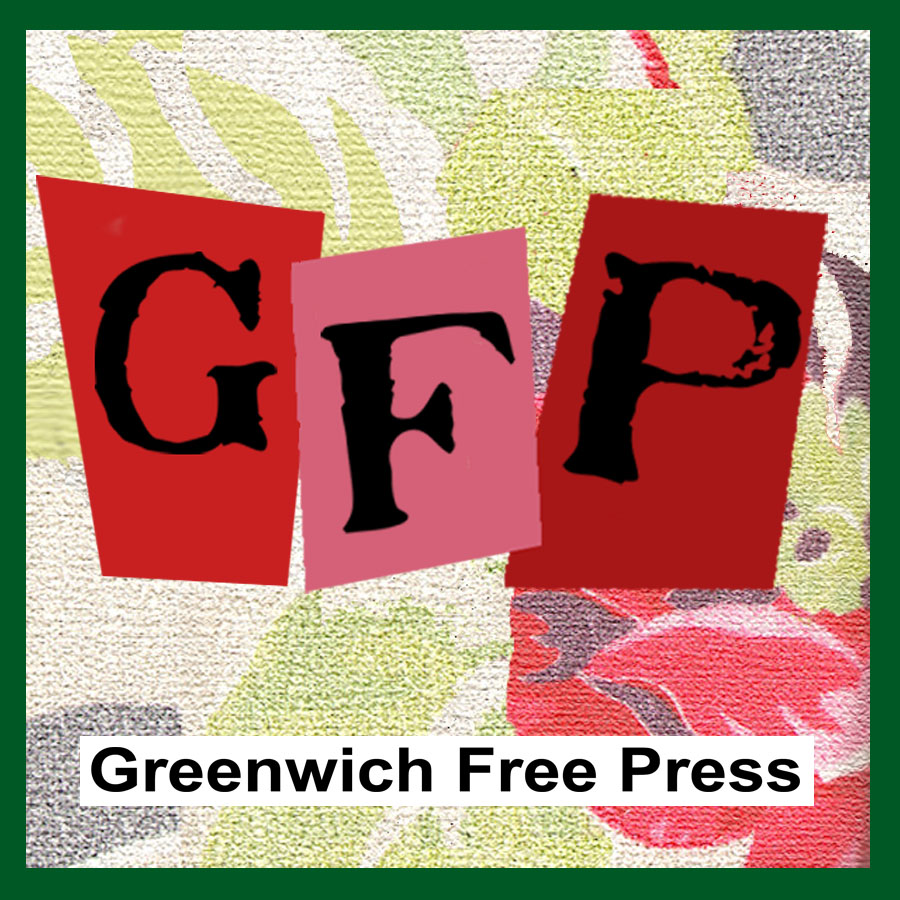 Email news tips to Greenwich Free Press editor [email protected]
Like us on Facebook
Subscribe to the daily Greenwich Free Press newsletter.