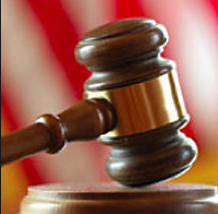 Stephen DeCrescenzo 37, of West Haven, waived his right to indictment and pleaded guilty to one count of wire fraud stemming from an embezzlement scheme to a US District Court Judge in New Haven on Monday.
The announcement was made by Deirdre M. Daly, United States Attorney for the District of Connecticut.
According to court documents and statements made in court, DeCrescenzo was employed as personal banker for JPMorgan Chase Bank in New Canaan.
Between approximately September 2008 and November 2011, DeCrescenzo embezzled $106,028 in funds from customer accounts by transferring the funds into a separate customer account to which he had access.
As part of his scheme, DeCrescenzo disguised numerous withdrawals from the accounts as authorized cash withdrawals by customers when, in fact, he had stolen the money.  DeCrescenzo also wired funds stolen from a customer account into another bank account for his personal benefit.
Judge Arterton scheduled sentencing for February 17, 2015, at which time DeCrescenzo faces a maximum term of imprisonment of 20 years.
DeCrescenzowas released on a $50,000 bond.
DeCrescenzo, who was a member of the West Haven City Council, resigned from the Council on Monday.
This investigation is being conducted by the Greenwich Police Dept., the Connecticut Financial Crimes Task Force, and the New Canaan Police Dept. This case is being prosecuted by Assistant U.S. Attorney Douglas P. Morabito.