Earlier this year Greenwich Police arrested the owners of Clouds Vape Lounge on North Water Street in Byram and charged them each with two counts of sale of a controlled substance and sale of a controlled substance near a school. The arrests came after police conducted multiple undercover buys over a period of months, and obtained search warrants and arrest warrants.
During the raid on Jan 31 they said they seized a quantity of liquid THC, the potent chemical in marijuana.
Arrested were Christiana Los and Miguel Rivera, who was also arrested back in 2016 when he was charged with Possession of Narcotics and Operating a Drug Factory (2nd offense).
At the time Greenwich Police Captain Berry issued a statement saying, "One of the recent concerning trends is the proliferation of so-called gateway drugs, such as THC, within vaping and e-cigarette use among children."
Berry said oftentimes illegal distributors will illicitly add THC and/or other substances to products from manufacturers which may be difficult to detect.
"We have found these types of items within the schools in Greenwich," he added.
Recently the suspects in the Clouds raid  hired an attorney and filed a motion to dismiss.
They submitted that either their possession and sale of products containing CBD oil derived from Hemp is not illegal under the CT General Statues or that the relevant statutes are unconstitutional as they are void for vagueness.
(The Hemp plant, a type of cannabis, produces CBD oil, a non-intoxicating substance used to treat inflammation, pain and anxiety.)
While THC (tetrahydrocannabinol) is the potent chemical in marijuana, the 2018 Farm Bill legalized hemp as an industrial farm plant at the federal level, defining "hemp" as any part or derivative of the Cannabis sativa L. plant containing less than 0.3 percent THC by weight and declassifying it as a DEA Schedule I controlled substance.
More recently Connecticut gave the green light to hemp growers. The Dept of Consumer Protection ("DCP") regulates the manufacturing of hemp products for human consumption, and licenses those who participate in such activities. The Dept of Agriculture licenses growers of hemp.
According to Lora Rae Anderson of the CT Dept of Consumer protection, a hemp bill just passed this session in Connecticut, so the law is relatively new.
She said CBD needs to be derived from hemp and needs to be 0.3% or lower THC.
"CBD products derived from Hemp are legal to sell, and retailers do not require a credential. They must be under 0.3% THC. So, if you see CBD oil, lotion, etc. at a store, that is indeed okay as along as it is derived from hemp, and has the appropriate level of THC," Ms. Anderson said.
"Products with above 0.3% THC are classified as marijuana and can only be sold as medicine in medical marijuana dispensary facilities," Anderson added.
Anderson said the law applies to edibles, including "gummies."
"However, if they're not manufactured in Connecticut, we won't be licensing them," she said.
The defendants' attorney Lindy Urso said, "We strongly believe the products which were seized by GPD are legal under CT law, as they are derived from Industrial Hemp, which has only trace amounts of THC and was legalized in CT in 2015."
"You can find the same Hemp CBD in hundreds of locations in Connecticut, from convenience stores, to smoke shops, to spas, to all of our local pet stores," Urso added. "In fact, they sell it at Zyn's Stationery on Greenwich Avenue, literally a stone's throw from Greenwich Police Headquarters.  There is even at least one current Greenwich Police Officer who has purchased from the store some of the same CBD products that were seized and is a member of their 'Customer Loyalty Program.'"
---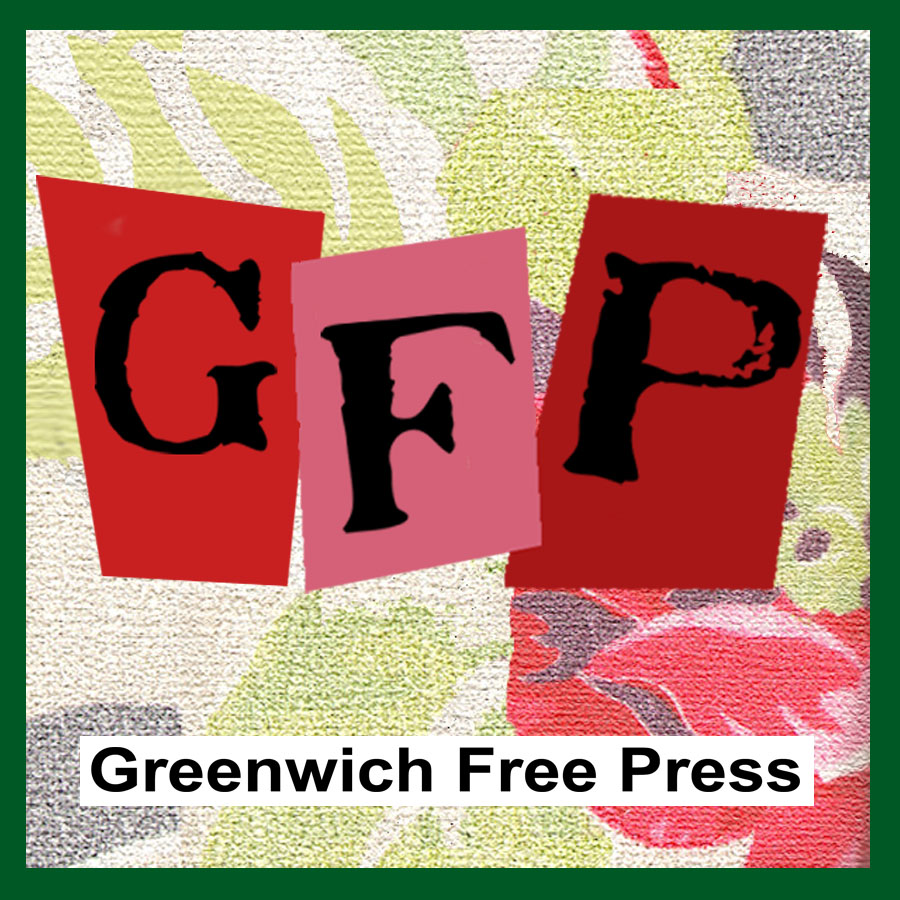 Subscribe to the daily Greenwich Free Press newsletter.
---
"As set forth in the Motion to Dismiss, it is difficult for our clients to not be cynical about whether someone over there has an axe to grind," Urso continued. "We believe they are the only business in Connecticut – out of hundreds that sell CBD – to have ever been prosecuted."
Urso said his clients are confident they will prevail.
"The only question that will remain is who will compensate them for the tens of thousands of dollars in lost income," Urso said.
Reached by email this week Captain Berry said the police enforcement actions were taken as a result of a thorough investigation in consultation with the State of Connecticut Division of Consumer Protection and the Connecticut State's Attorney's Office in Stamford.
"Prior to any search warrant being served it is reviewed by a prosecutor and approved by a Superior Court Judge," he said. "We take the enforcement of law seriously and make every effort to ensure we conduct it in a fair and impartial manner in the interest of ensuring justice and safety for the community."
GHS Vaping Detectors in Bathrooms Go Live on Friday; PTA Panel on Dangers of Vaping Packs the House
Tough Talk on Youth Vaping at Communities 4 Action Legislative Breakfast
Greenwich Major Drug Bust at Clouds Vapor Lounge in Byram (June 2016)
PHOTOS: Anti-Tobacco Community Gathers at Clouds Vapors & Lounge in Byram (November 2014)
What's Vaping all About? Owner of Clouds Vapors & Lounge Explains (Nov 2014)