After 3-1/2 hours of public hearing, a controversial application for a mixed use building at Sheephill Road and East Putnam Ave, no decision was made by the Planning & Zoning commission.
There was standing room only as dozens voiced serious concerns about the development at such a busy, already congested and dangerous intersection.
Those testifying included First Selectman Peter Tesei and State Rep Fred Camillo. P&Z staff activated a timer that flashed green, then yellow and finally red as each speaker hit their three minute max.
The First Selectman acknowledged the Riverside Association's concerns about traffic, pedestrian safety and overall size and bulk of the proposed structure.
"I've also received comment from the Board of Education that takes into consideration the town's efforts over the years to provide safe routes to schools. Everyone in the neighborhood recognizes there's a high volume of pedestrians at peak times and there is a serious safety concern for those students," Tesei said.
Mr. Tesei received a round of applause after his remarks, which included describing the intersection as, "Wicked in its configuration and impact."
State Rep Fred Camillo said he has many friends and family who live on Sheephill. "They can't back out of their driveways. You see hubcaps on both sides because people hit the sidewalks," he said.
The proposal would merge two lots, which is permissible, and make way for a new four story 40,931 sq ft mixed-use building.
Discussion of the application, which features parking for 138 cars, retail space for nine stores, office space, and 17 one-bedroom residential housing units, began with applicant's attorney Thomas Heagney reminding the commission that he has worked with the town beginning in 2010 on the proposal, and incorporated a December 2016 list of 16 requests from P&Z.
That list included working with DPW on drainage, adding landscaping, incorporating four moderate income units, detailing a construction phasing plan, scheduling flagmen during school arrival and dismissal, and incorporating recommendations of the Architectural Review Committee.
Heagney acknowledged the retail operations would be limited to "moderate volume" and preclude high volume traffic establishments such as Starbucks or Dunkin Donuts.
Mr. Heagney said that when the offices are occupied and the businesses are open, the apartments would be vacant because occupants are at work, and vice versa. "The apartments will have plenty of spaces in the evenings," Heagney said.
During the public hearing Darrell DeMakes, vice president of the Riverside Association asked the commission if they knew the names of the owners of J&J Greenwich, LLC, which is the official name of the applicant.
DeLuca said an LLC name suffices for the town's purposes, though two clicks on the CT Secretary of State website reveals the owners as Kyung Ok Lee and Jong Won Lee of 30 Hunting Ridge Road in Greenwich.
Mr. DeMakes addressed Ms. DeLuca, asking her if she knew Mr. Kyung Ok Lee owns COCO Nail & Spa, LLC.
Mr. DeMakes said the Riverside Association was concerned about the size and scope of the building.  He said there would be an increase in traffic and risk to pedestrian safety, which will "cause difficulty and disturbance to thousands of people."
DeMakes urged the commission to limit the size of trucks that can access the development, pointing out that there is a similar restriction enforced at Citarella on Western Putnam Ave.
Also, he said, "We request a dedicated fire lane that can't be used for parking or loading zone."
"The drawing shows four floors," DeMakes said, contradicting the applicant's references to 3-1/2 stories.
Architect Rudy Ridberg said the "attic" floor has to be less than 40% of the floor below, making it 3-1/2 stories, which is allowed in the LB zone.
Mr. DeMarkes acknowledged the need and incentives for moderate income housing, but argued this bulky building would set a precedent.
"It appears monolithing in comparison go other buildings," DeMarkes said, adding that his group requests prohibition on certain types of business including mini markets, massage parlors, pay day loan shops, tattoo parlors, check cashing stores, dry cleaners and others. He also requested all exterior lighting be dimmed after 8:30pm.
DeMakes asked about the February traffic study. The applicant's traffic expert Craig Yannes, transportation engineer with Tighe & Bond in Bridgeport acknowledged that the Saturday traffic counts were done on February 6, which preceded the Feb 8-12 public school vacation.
However, he defended the three other days studied, which were several weekday peak hours the week leading up to Feb 6.
Unfortunately, because the application is a "must close" by September 9, there isn't enough time to conduct a new traffic study while school is in session.
Susan Foster of 32 Bramble Lane questioned  the applicant's traffic studies because people are out and about in warmer months, in particular driving their kids to and from sports practices and competitions. "The study is totally flawed," she said.
Ms. Foster went on to say that an enormous multi-use structure would create a problematic intersection along the lines of Riverside and Putnam Ave before it was redesigned.  "It used to have a high accident rate. Fortunately there was enough room for a fix," she continued. "Unfortunately here, there is no room to expand the intersection and create left turning lanes."
There was much talk from residents about how cars speed south on Sheephill to the Putnam Ave intersection and police patrol the area looking for cars that hit 40mph.
There were photos shared of tire marks going over the curb at Sheephill Mobil because the intersection is narrow and tight.
There were concerns that trucks would have adequate radius to get in and out of the multi-use building parking lot, given that trucks are often seen failing to navigate turns onto Sheephill from East Putnam Ave, and have to back into traffic to try again to complete the turn.
It was noted that drivers, especially aided by GPS systems, avoid congested intersections and exacerbate nearby intersections.
It was also noted that in congested intersections including the the one by exit 5 at the Thruway Shopping Center and the one by Balducci's at Riverside Lane and East Putnam, drivers cut through McDonalds and Balducci's parking lots to take a right rather than wait through multiple red lights.
David Lynn, who lives near the proposed building and works from home, said, "It's insane to think people can turn left out of this proposed mixed-use building." He noted there is no alternative east west stretch parallel to the stretch of East Putnam between Sheephill and exit 5. "We're already congested and in a bottle neck. If you live there and drive there you'll realize this is not possible."
The applicant's attorney, Mr. Heagney did not argue with points made about the congested intersection. He said his team had looked into the possibility of widening the intersection, and found it impossible. Instead they propose two exit lanes onto East Putnam Ave from the building, one of which would be a left turn lane (and one entrance lane), plus and entrance and exit on Sheephill that is about 75 feet north from the existing driveway.
The idea of a left turn lane exit from the mixed-use building drew fire from the residents, though the commissioners pointed out that East Putnam Ave is a state road and the state DOT frowns on prohibitions of left turns.
Furthermore, it was noted that where private property owners post their own "no left turn" signs, they are ignored by motorists.
Combined Concurrent Pedestrian Phasing
Mr. Heagney said that "combined concurrent pedestrian phasing" would provide more movement through the intersection.
Combined concurrent pedestrian phasing, which is the method of method of providing the 'white walking man' at the same time as the green light in the same direction.
It was noted that this method has been implemented in Norwalk and Stamford.
Joan Knudsen, who has lived at 1 Spezzano Drive since 1991 said emphatically, "Norwalk is a city. …We're a town."
Nora Maloney said she frequently walks through an intersection with Washington Blvd in Stamford where there is concurrent pedestrian phasing, and finds it treacherous.
Knudsen also questioned the timing of the traffic study and reminded the commission that school start times are scheduled to change when the school year resumes.
Heagney said East Putnam Ave, "can withstand additional development and this town needs additional housing." He noted the commission had found the project found it worthy of advancing from preliminary to final, and he said the applicant had met the 16 requirements and conditions requested by the commission.
"We think this is worthy for the town," Heagney said.
Some complained 138 parking spots was not enough, acknowledging that neighbors find cars parked for JHouse on their side streets.
Heageny's rebuttal was that when the office is occupied, the apartments are not, and vice versa. He said that rather than require extra parking that will probably not be needed, there has been an acknowledgment that there is not a need to provide more parking spaces because the apartments will have plenty of spaces in the evenings."
Former P&Z commissioner, Nancy Ramer, a longtime resident of Riverside said, "To accommodate four units of moderate cost housing and to do this to the neighborhood, the sense of planning seems just completely out of whack. It does not make sense."
Ramer said the United Way needs assessment revealed a need for three-bedroom units that could accommodate families, not one-bedroom units.
In the end, Mr. Maitland said most of the additional traffic would be generated by the businesses, not the new units of housing.
"If you ripped off the top of this building and were left with a two-story building – as of right under today's regulations – almost all the traffic would remain."
Furthermore, Maitland noted DPW had no traffic comments. "They don't want it resubmitted," he said.
"We have a big building and even if you took the top off, you'd still have all the traffic issues. Our regulations are adding to the bulk of the building," he said.
Mr. Heagney said the applicant has worked with the town since 2010 on modifying the project and has already scaled it back.
Mr. Maitland asked Mr. Heagney if it would be possible to eliminate some of the residential units to reduce the bulk of the building and Heagney agreed to look into that request.
Around 10:30pm, after dozens had testified, the commission decided to leave the application open.
See also:
Multi-Use Building at Corner of Sheephill and East Putnam Ave Causes a Stir (December 2016)
---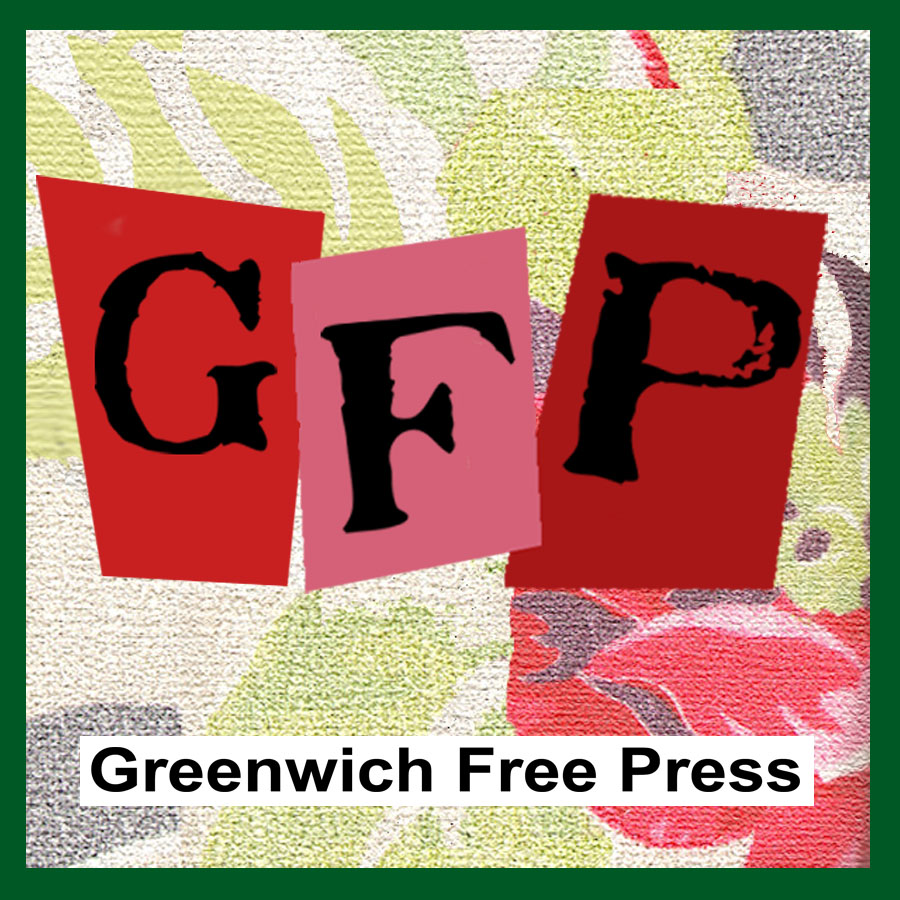 Email news tips to Greenwich Free Press editor [email protected]
Like us on Facebook
Subscribe to the daily Greenwich Free Press newsletter.