On July 7 Cos Cob residents will have a new store to visit on their strolls through Cos Cob's thriving hub: habitatgreenwich.
Kim Caravella is part of a familiar family of Cos Cob merchants. She is married to Randy Caravella who has been operating Randy's Wines on the block for 31 years. His father Lou (featured in GFP in 2015) opened Post Stationery in 1953, which everyone called Lou's, where after school kids streamed inside for candy and a familiar face. In fact, the Caravellas have been on the block for over 70 years.
Kim has dreamed her entire life dream of opening her own shop, and this week her dream will come to fruition inside the former Vacuum Cleaner Store, which has undergone a thorough top-to-bottom transformation.
Stocked with beautifully displayed merchandise including artwork, furniture, jewelry, and sumptuous textiles, habitatgreenwich is a destination for an eclectic mix.
Once she snagged her location, Kim asked herself, "How can I do good? Instead of just filling a shop with beautiful things, how can I help? I can create shop that supports artisans locally and around the world," she said.
Also, every month Kim will give a portion of the shop's proceeds to a non-profit in town. "I'm particularly passionate about KIC and The Willow Project," she said.
In fact, most items at habitatgreenwich have a story. Caravella has scoured markets near and far in search of unique and handcrafted pieces.
Customers in search of anything from a wedding or housewarming gift, hostess gift or birthday present, will have no trouble sourcing a thoughtful, one-of-a-kind item, as Caravella specializes in gifts for the person who already has it all.
"It has to be exquisitely made and insanely beautiful," she said. "I hand picked every single item myself and everything here I am totally in love with."
---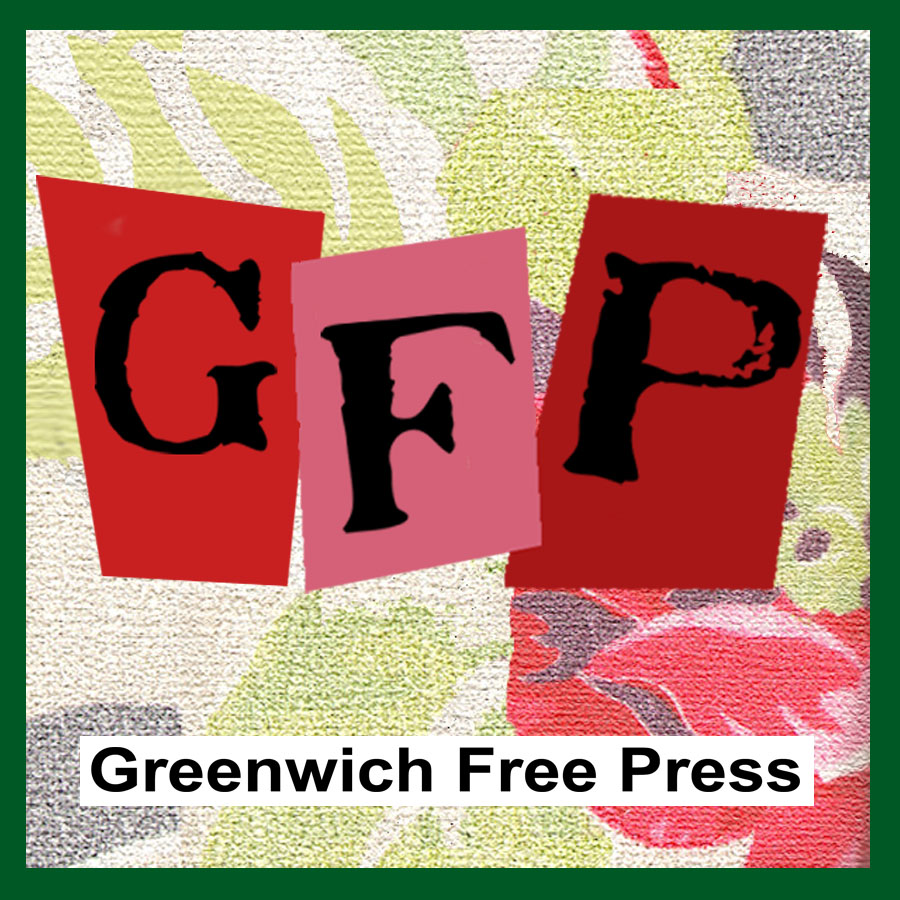 Subscribe to the daily Greenwich Free Press newsletter.
---
Kim said that when Randy mentioned the space was vacant, she jumped at the chance.
"It had to be Cos Cob," she said, adding that the foot traffic is high with Cos Cob Library and Cos Cob School nearby. "This is a well traveled block," she said.
But there are more and more reasons to stay and stroll Cos Cob's hub, most recently the addition of the gelato shop Gelato & Cioccolato next door. Then there is the addition of Lorca, the coffee shop that shares space with Fleishers Craft Butcher. Next door to them is Fjord Fish Market and Greenwich Cheese Shop. And soon a bakery will open in the former Commuter Cleaners.
"Cos Cob has my heart," she said. "It's a little taste of Brooklyn. You have everything here."
"Spending time on the block, you see how hard all the merchants work," she continued, adding that The Drawing Room with its design service, boutique and café is around the corner, in addition to three other design shops in walking distance. "It is a design destination. We're all so different, but we all support one another," she said.
There is ample parking in the municipal lot behind the Drawing Room and parents are encouraged to bring their children into the store, where habitatgreenwich offers a daily game with a prize. Kim said she'll give away a golden fidget spinner to the child who can, for example, spot a blue elephant.
"The item will change every day," she said. "We'll have great music playing, a scented candle burning and promise a fun shopping experience."
Polished and Crusty
Kim described her design philosophy as something of a mix of old world and new world, for a look she describes as "polished and crusty."
"I like to juxtapose old time worn things like the stool made from the root of a tree next to a highly polished stool," she said. "And the organic lines juxtapose with modern clean lines. It's so fresh. It makes each one come alive."
The store is chocked full of useful and decorative items, including chairs and lamps, pillows and throws, all in textures and colors that compliment each other.
"I've tried to find things that no one has ever seen before," Kim said.
There are one-of-a-kind jewelry pieces including vintage beads from south Africa, pillows and napkins made with vintage Chinese batiks. The list goes on and on as the store has layers and layers, and shelf after shelf of Kim's curated collection.
There is a kids corner, baby gifts, tween items, and items for pets.
There is a line of vessels that are handmade of organic resin and feature leather handles.
Even the shelving is special, sourced from a manufacturer of factory shelves in the Netherlands. "I had to convince him to sell to me," she said. "Each shelf can hold 300 lbs, so it is totally utilitarian."
Inside the massive window display and in Kim's office, the flooring is end cut oak. "End cut means the whole log has a great piece of graining. Takes a lot of pieces to get the end cuts."
"I love pottery and carry vases from an artisan in Israel," she said.
Then, pivoting, she pointed to a large print of an alpaca. "That is by an astrophysicist who wasn't happy in his career and became a photographer. He builds his own cameras, has his own dark room and does his own prints. All of the animals he photographs are rescues, including the alpacas. A portion of his proceeds go to the rescues."
Sitting on a unique chair at the front of the shop, Caravella explained she had also dreamed of designing her own line of furniture.
"I thought, with this new shop, why not?" she said, noting that it is always difficult to find dining room chairs and host and hostess chairs, that's where she started.
"The work room I use is a Greenwich family's, and the fabric is by a designer in Brooklyn," she said. "I used my mission of designing beautiful pieces you can't find anywhere and had the artisans involved in making it."
Kim said there are other projects in the works. "We'll have a custom scented candle line. I'm also designing table lamps and other furniture pieces. We have new things coming in every day. I want this place to be fun for people to visit every day."
There is also a concierge gift service. Clients can call and describe what the recipient likes. "We'll customize personalized gifts based on what they want to spend and we deliver it within town."
"We're getting in new things every day. We're constantly looking for new products," Kim said. "I want to always have the wow factor."
Find out more about habitatgreenwich on their website.
habitatgreenwich is located at 234 East Putnam Ave in Cos Cob. Tel (203) 900-1233.
Email [email protected] 
See also:
Just Say "Lou from Cos Cob." People Know Who He Is.
Gelato & Cioccolato Offers Authentic Italian Gelato in the Heart of Cos Cob