For those of us who fell in love with the original Little Pub in Ridgefield and second location in Wilton, news of Daneen and Doug Grabe's arrival in Greenwich last summer was great news.
When Little Pub opened at 531 East Putnam Ave in the spot where Fonda La Paloma operated for 45 years the place was transformed. The Grabes sourced an old barn slated for demolition in the midwest, had it dismantled and trucked across several states to re-purpose beams and siding for a vintage looking pub.
When the restaurant opened last summer on Aug. 27, it was an instant hit.
"It's been a whirlwind," said Doug Grabe earlier this week during a brief lull between lunch and dinner. "The people have been so great, and we've developed a lot of regulars."
Menu favorites at the Little Pub in Cos Cob include the burgers and the fish & chips. "But some people just love the atmosphere here and give something new a try every time they come," he said.
Indeed the menu is full of unique dishes, and for those who enjoy exploring, Little Pub Poutine, with crispy french fries, cheddar jack, chopped bacon, and roasted chicken gravy, this editor's favorite, is delicious.
Our friend Melissa likes to sit at the bar with a beer and share an order of Bruschetta, which, unlike any other Bruschetta is served with artichoke hearts, tomatoes, capers, red onion, basil pesto and balsamic drizzle.
"Some people just love the atmosphere here and try something different every time," Grabe said.
Partnering with Local Legend Scarpelli's Sausage Store
Another delightful surprise is the Scarpelli's Fundido, which has a great back story.
Last summer when the Grabes were eager to finish construction, pave the parking lot and open for business, there was a day it felt like opening day would never come.
"I remember I just decided to go for a drive and explore the neighborhood. I stumbled on this place on Bible Street, Scarpelli's," Grabe recalled. "I went inside and asked, 'So what do you guys do here?'"
"'What do we do here? What do we do here?'" Grabe recalled the response was more an expression of incredulousness than a question. 
Grabe soon realized he'd stumbled on longtime fixture in Cos Cob. Scarpelli's is owned by Patricia Scarpelli.  The pork sausage is made using a decades-old family recipe from the old country. Loyal customers travel from near and far for Scarpelli's sausages.
When he introduced himself as owner of a soon-to-open restaurant with a genuine interest in the sausage-making process, an idea for collaboration began to take shape.
"To partner with this local legend and incorporate something local into our menu was very rewarding, "Grabe said.
At first Little Pub introduced a Mexican dish to the menu, "as a way to pay homage to the old Fonda La Paloma," Grabe said, adding that he is in touch with the owners of the former Mexican restaurant.
"Queso Fundido is a traditional Mexican fondu-type dish. It's a platter with hot melted cheese and sausage," Grabe explained. "You scoop it out and roll it into a tortilla. It was our nod to the past and we put our twist onto it by making it with local Italian sausage from Scarpelli's and using mozzarella instead of cheddar."
At first the dish was named after Little Pub's Executive Chef Tim Passaro Jr. "We called it Queso Funtimbo," Grabe said. "But we were so proud of the partnership with Scarpelli's we renamed it Scarpelli's Fundido."
The ingredients include Scarpelli's hot sausage, melted mozzarella, cheddarjack, pico and flour tortillas. We tried it and it is absolutely delicious! Find it on the menu under "Little Plates."
Now that it's been almost a full year, and Little Pub has hit its stride, Grabe said the ebb and flow has taken on patterns, with the lunch rush tapering off after 1:30 and families streaming in for dinner starting at 6:00pm. On any given night the tables are full, and as the evenings progress, the bar fills with groups of friends.
Giving Back
Grabe said Little Pub is open to collaborating with local non-profits and was pleased to be able to help Neighbor-to-Neighbor with a successful Peanut Butter and Jelly Drive. People could bring jars to Diamond Hill Church, or make a donation toward a bulk online purchase.
"I asked Nancy (Coughlin) what they needed last winter and she said peanut butter and jelly," Grabe recalled, adding that the PB&J drive raised 287 jars. "We'll go for 600 this year," he said of the drive which will be timed close to Easter.
Parking? You Get a Free Beer if You Arrive by Uber!
As for the limited parking, Grabe said the valet parking seems to do the trick. "It's totally complimentary and you don't have to tip. Some people take it the wrong way — we're not trying to be fancy," he said. "When everybody arrives in separate cars, it's very tight. You don't want to be backing out of one of those spots yourself," he said, adding that he encourages people to carpool. In fact, he said, "You get a free beer if you arrive by Uber!"

Best of Greenwich Awards
Grabe said he and Daneen are absolutely thrilled to have won Moffly Media's 2015 Best of Greenwich in five categories: Best Burger, Best New Restaurant, Best American Restaurant, Best Pub and Best Happy Hour. The Grabes are looking forward to Moffly Media's Best of Greenwich celebration on Monday. Click for more information.
See you there!
See also:
Moffly Media 6th Annual "Best of Greenwich" Awards Set for Aug 10 at Delamar
See also:
Meet the Grabes: Their Greenwich Restaurant Completes a Little Pub Trio
Greenwich is Getting its Own Little Pub!
---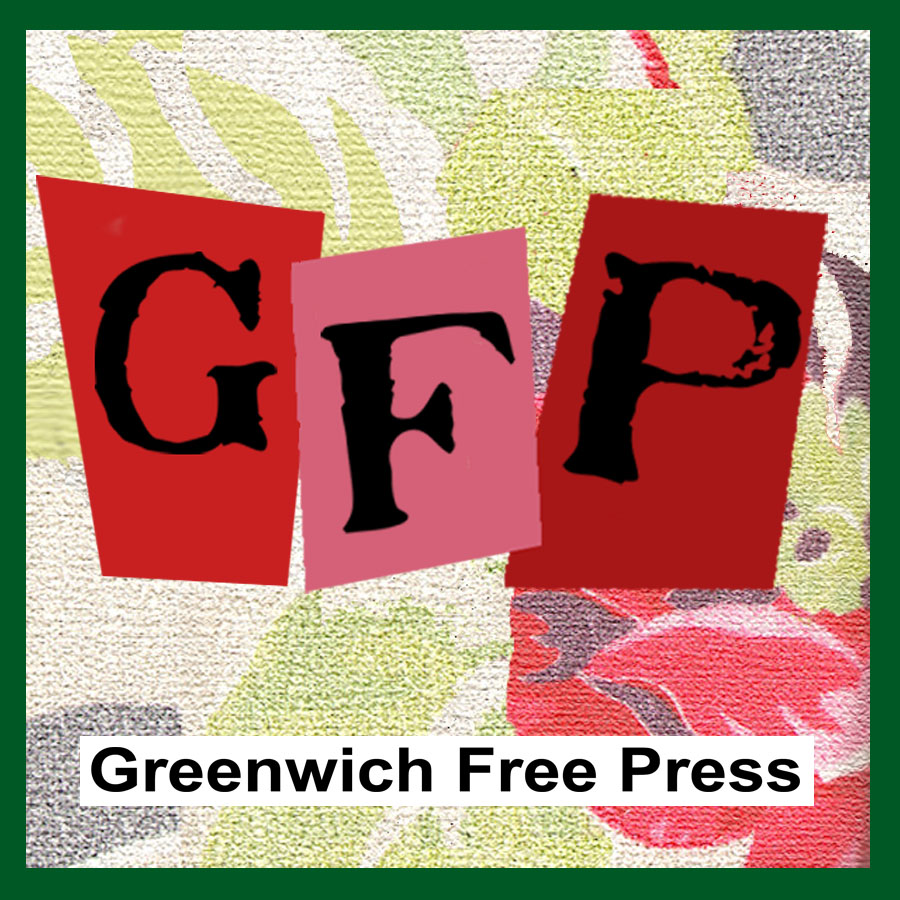 Email news tips to Greenwich Free Press editor [email protected]
Like us on Facebook
Twitter @GWCHFreePress