Since 1989 Pathways has operated a group home at 175 Milbank Ave. While over the years, the neighborhood around them has transformed, with luxury condos replacing the original housing stock, the turn of the century blue house on the hill, home to the Pathways offices and eight residents are a steady presence.
Pathways, a Greenwich-based non-profit provides housing and services to adults with mental illnesses such as schizophrenia, bipolar disorder and major depression.
"We get a lot of referrals for housing from families, psychologists and social workers," said Florence Griffin the agency's executive director. "People want safe, affordable housing."
In Greenwich's expensive housing crunch, Pathways housing occupies some prime real estate, and it's not possible to accommodate all requests. But, as with any thriving hub with a mix of people, the Pathways residents are woven into the fabric of the community. "They love walking over to Black Forest Bakery for coffee on weekends," said Griffin. "Most of the store owners know them."
And while the group home at 175 Milbank is for residents needing a bit more support, Griffin said the goal is for clients to progress to more independent living.
Toward that end, Pathways operates other group homes. There is the house on Davis Ave, opposite Wilbur Peck, where residents also receive 24-hour care but with little less formal structure. Davis Ave was Pathways first building. It opened in 1982, which makes Pathways almost 35 years old. Eight people live at the house on Davis Ave.
"We are doing a major renovation on the Davis house right now and hope to be reopened in October," said Griffin.
There is also a house at 509 East Putnam Ave, though everyone refers to that house as "Brookridge" as it is oriented to the side street. Brookridge is designed for supported living.
There is a fourth Pathways property, located on Sinawoy Road in Cos Cob, as well as a fifth facility in Cos Cob where Pathways operates their fellowship program during the day.
"Our clients go to the fellowship program where they do all sorts of activities including assembling Parks & Rec mailings for Greenwich, going on trips to the beach, eating lunch together, attending yoga classes and studying drama, art and music. They also have a chance to learn about nutrition," Griffin said.
In all, she said there are a total of 38 residents living in the four residential facilities and estimates that Pathways services about 125 adults with mental illness at any one time.
"Ideally we want the clients to get care and move on to either Davis or Brookridge, though the progression is not always linear," Griffin said.
Indeed, some residents are more high functioning than others, but all have embraced the care available, which is not always the case among people with mental illness. Mrs. Griffin and on-site social worker Mia Sorensen are among the Pathways staff who have offices inside the group home at 175 Milbank. A suite of offices are arranged opposite the dining room, where residents eat meals  family-style.
"Just to see the little accomplishments like when 'Diane' learned how to make her own cup of tea for the first time is satisfying," Sorensen recalled, keeping the identity of her client private.
Griffin described the accomplishments of one long-term resident of the Milbank Ave home, 'Anne,' who grew up in Greenwich, attended private schools and excelled in classes before being diagnosed with schizophrenia in her 20s.  "It has impacted her severely," Griffin said of Anne, whose parents have passed away. "She has studied with a tutor for her GED and loves to read. She has a sister who visits regularly, and she has a male friend who takes her out for pizza on Saturdays and watches out for her."
"And they all watch out for each other. They've formed a support system for each other," Griffin said of the group home residents, adding that indeed some of the residents might be homeless if not for Pathways. Griffin put Pathways housing in context. "They closed state hospitals and sadly, so many prisons warehouse people with mental illness."
Griffin pointed out a variety of misconceptions that too often prevail. For example, she noted that mental illness is not mental retardation. And though Griffin said there is still something of a stigma to mental illness, she notes that times are changing.
And still there have been detractors of the group homes over the years. The opening of the group home at the corner of East Putnam Ave and Brookridge, which is a hugely spacious home for its 10 residents, was delayed for five years because neighbors fought the project.
But, Griffin said, the residents are more accepted these days. "Some of those people in the neighborhood now come to our annual fundraiser," she said. "And we're all collaborating as a group to try to get speed bumps."
Pathways receives both state and federal funding, but depends in large part upon private donations. Toward that end, Griffin, who was joined by board member Kendra Farn in the Pathways offices at 175 Milbank earlier this week, has been busy planning the annual fundraiser, set for September 19 at Greenwich Country Club.
Farn, a veteran TV News anchor and reporter, has been busy gathering auction items and working on a video that will serve as an introduction to the agency for guests.
"These days people like to know where their donations are going," Farn said of fundraising for Pathways. "Since 2008 people are choosier," she said, adding that approach is understandable. The video goes a long way toward giving donors a great reason to be generous.
Farn, whose mother became involved with the non-profit 20 years ago, said she followed in mother's footsteps. "They're outside the fish bowl," she said. "People with mental illness – we share the sidewalks and stores with them. They are sweet, kind people, volunteering at the YMCA for example, with amazing fulfilling lives with love and support."
"We're breaking the stigma that they need to live in an institution," Farn continued. "They do great with some support."
Anyone interested in attending the fundraiser, or with questions about Pathways should call (203) 869-5656 and ask for Debbie.
---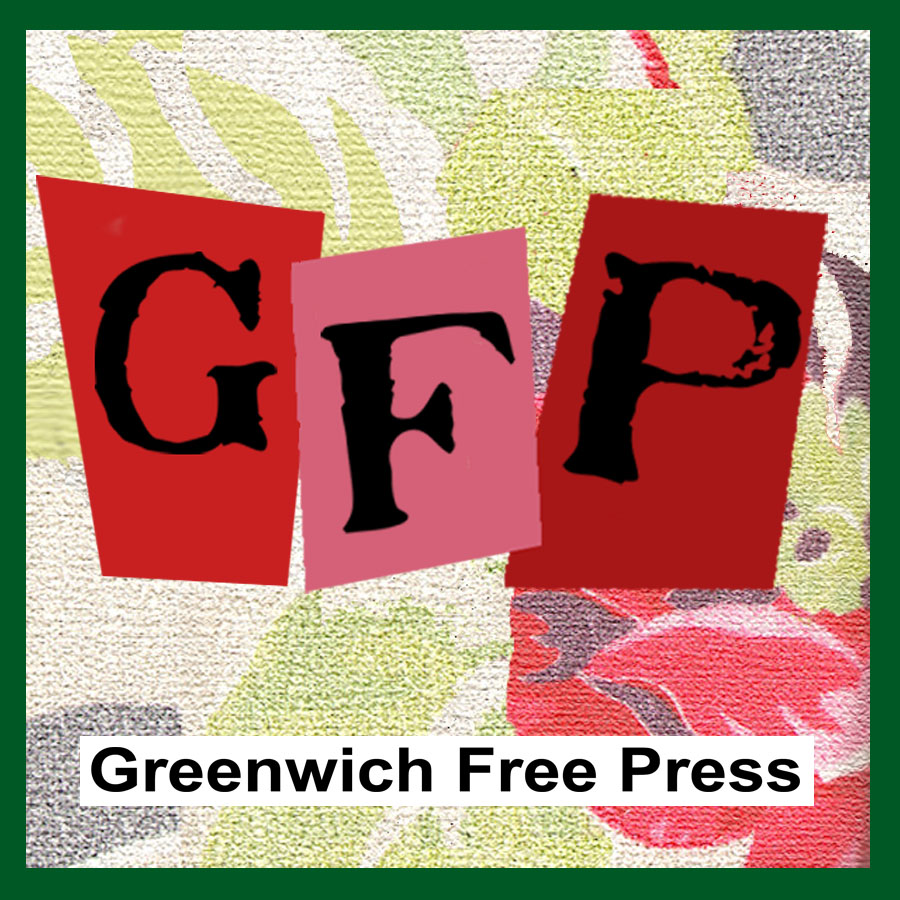 Email news tips to Greenwich Free Press editor [email protected]
Like us on Facebook
Twitter @GWCHFreePress