Written by Leslie Yager, Photos by Allie Primak, Greenwich Academy '15
Daneen Grabe and her husband Doug are counting the days until Little Pub Greenwich opens for business. The count requires no more than the fingers on one hand. The Cos Cob location will be the couple's third, joining Wilton and Ridgefield to complete a restaurant trio.
Daneen said some people raise an eyebrow at the word "pub," but that it harkens to the UK family tradition that has turned out families for Sunday lunch at the local pub for centuries. Indeed, a recent visit to the seven-year-old Ridgefield Little Pub finds patrons order a beer while they wait for a table and children fashion all manner of eyeglasses and tiny houses from the free Wikkistix.
Daneen said she and Doug are well aware that Cos Cob is a community of families, which they embrace, the pub jokes notwithstanding. They've also heard all the jokes about the endless stream of bank branches opening in Town and are happy to offer a reprieve.
Next door at 533 East Putnam Ave, Dr. Richard Baranello, DDS, echoed the sentiments of many in Cos Cob when he pointed out, "We didn't need another bank."
"They have a great reputation and I know they're going to do well here," Baranello said. "Cos Cob needs a nice family restaurant. Where do you have for a good burger selection?" he asked, adding that he's been taking his family to Plan-B Burger Bar in Stamford or Station Eats in New Canaan for a wide burger selection.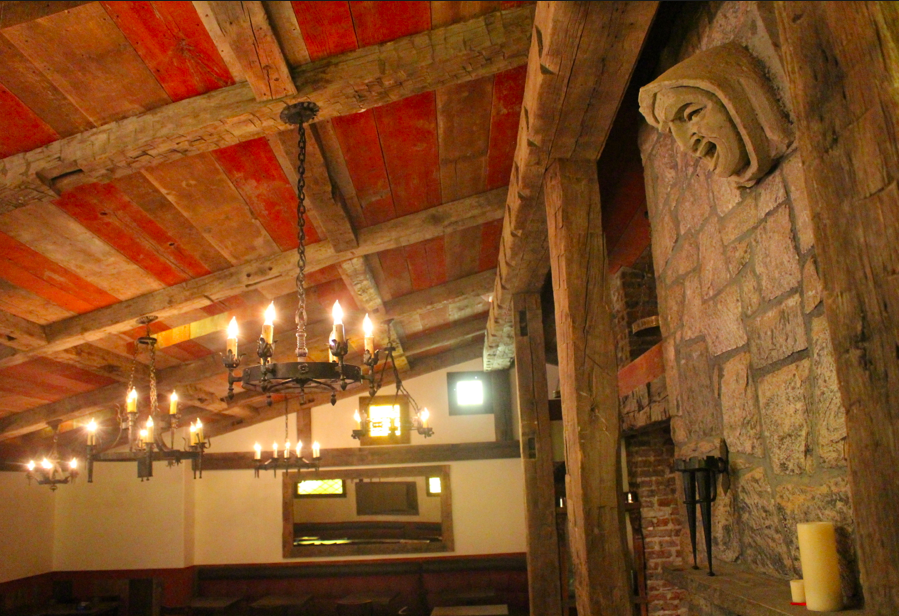 Asked the secret to her success Daneen immediately credits her longtime staff.
But when you talk to Daneen, it's easy to understand why her staff stick around. In bare feet, she dances a little as she tells the Little Pub story. "The music is great isn't it?" she asked when visitors recognize the Violent Femmes "Blister in the Sun."
A massage therapist for 20 years, Daneen has worked with cancer patients, including women at  Bridgeport Hospital's Norma F Pfreim Breast Care Center, where she has also raised funds for programs for underserved women. When she matter-of-factly mentions that her staff at Little Pub never leave, it is probably a reflection of the same generosity of spirit that draws her to Bridgeport Hospital.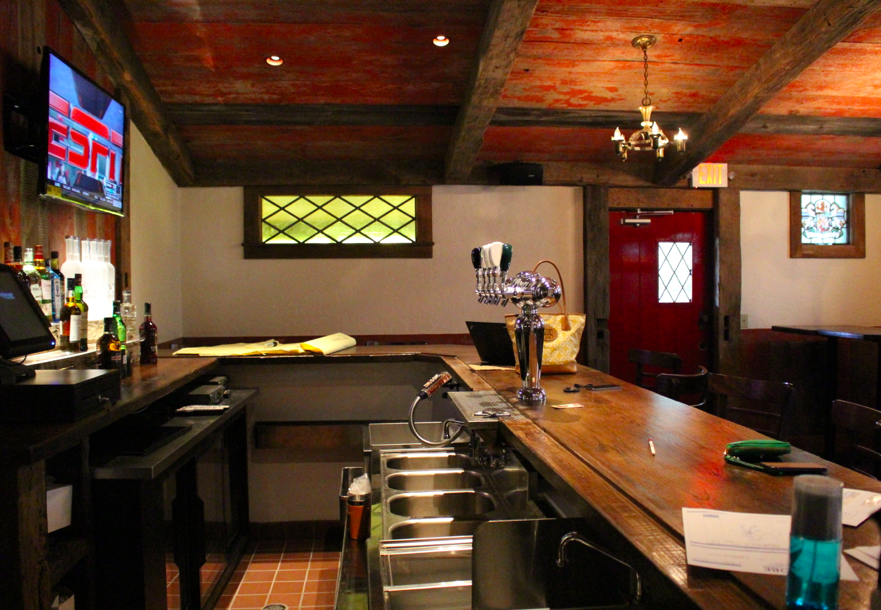 Still she says her chef is the ace up her sleeve. "My secret is my chef who makes amazing food with reasonable prices," she said. "And my staff is super friendly and smart. They all have degrees, and earn a good living here." Daneen said her two managers, Lars and Josh, have been with Little Pub for six years and two years respectively.
---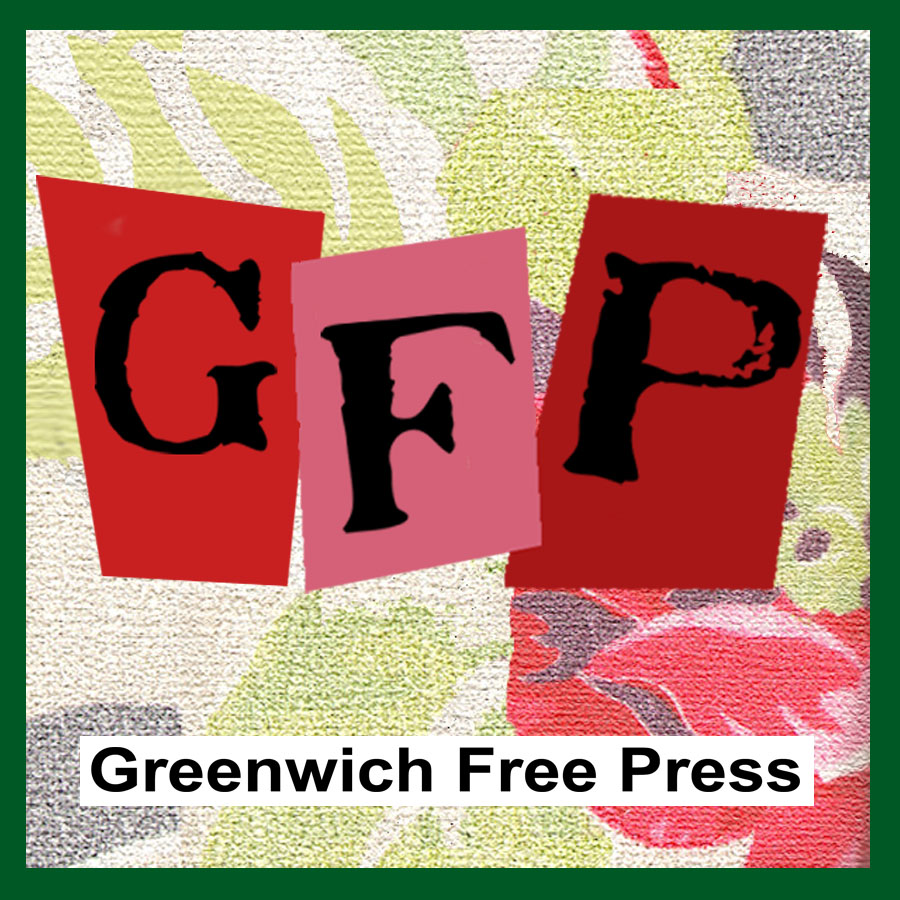 Subscribe to the daily Greenwich Free Press newsletter.
---
Indeed, Chef Tim Passaro, whose wildly popular menu in Ridgefield was successfully duplicated when the Wilton location opened in 2013, will travel to Greenwich to oversee consistent preparation of the selections he is known for: delicious burgers in mouthwatering varieties like the French Onion, with melting brie cheese, caramelized onions, "heavy on the garlic" and aioli, as well as comfort food like lobster mac 'n cheese, moo shu pork soft tacos, and chick'n waffles.
The beer menu features 14 imported bottled beers and 22 oz bombers including Stone Arrogant Bastard and Allagash Black Belgian Stout, ipa's like those of Berkshire Brewing Company, which are delivered fresh weekly, five beers on tap, plus 16 domestic craft beers.
With the success of the two other locations, the Grabes weren't daunted when they embarked on a seven-month long renovation of the former Fonda La Paloma restaurant, which Doug said was originally a house built 100 years ago. The goal was to renovate the building to make it appear 200 years old, he said.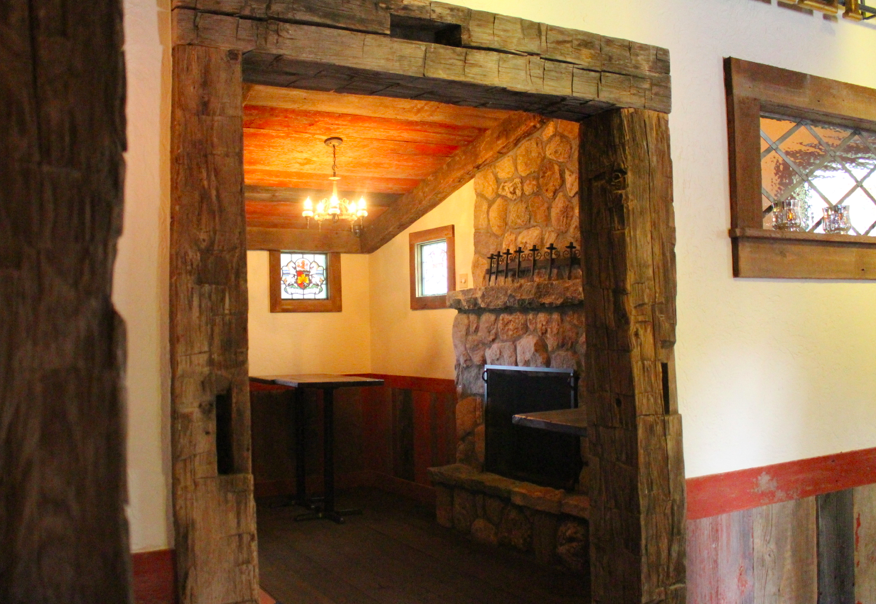 But finding the right spot was no small feat and the Grabes said they are especially grateful to realtor Kaye Lewis who helped them snag the perfect Cos Cob location.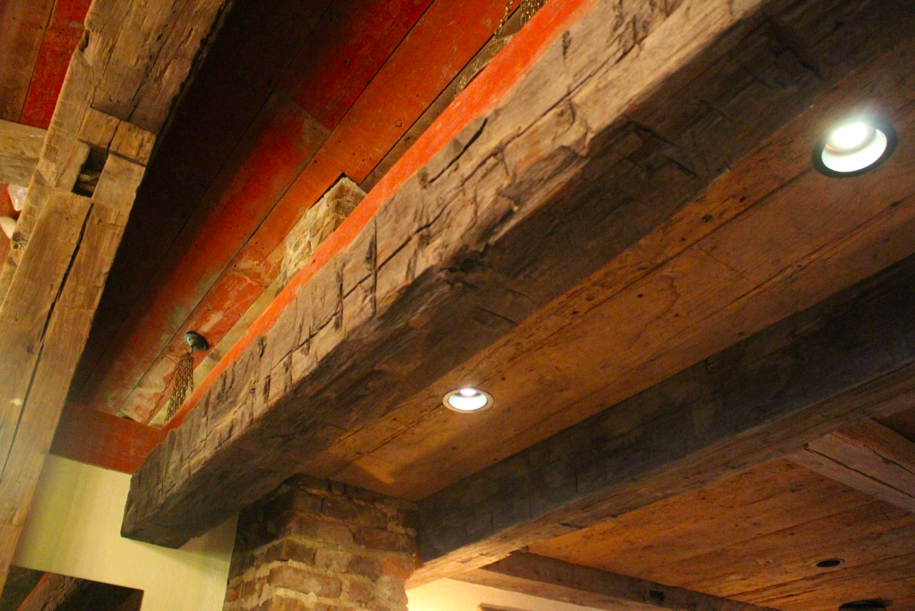 Location secured, the transformation began in earnest. To achieve the signature vintage pub look, the beams, posts and even the wood floors were fabricated from a disused barn in Ohio that the couple had disassembled and transported to Connecticut on a tractor trailer.
---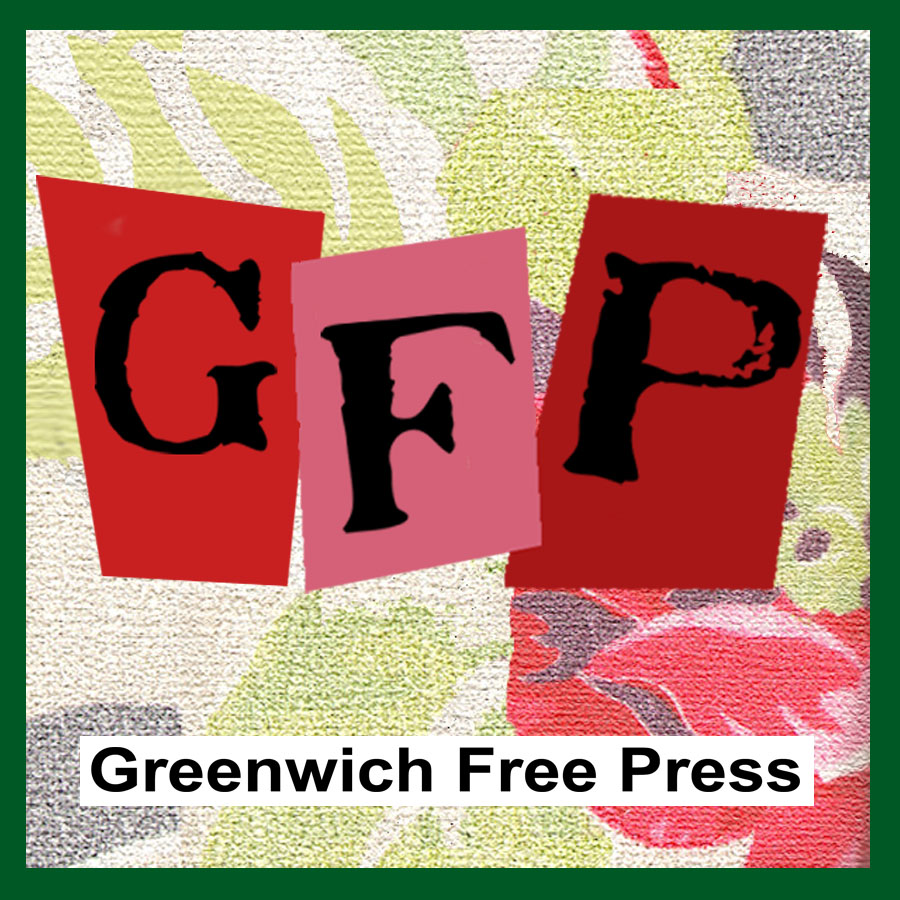 Subscribe to the daily Greenwich Free Press newsletter.
---
The Grabes removed the drop ceiling that graced the former Mexican restaurant and installed the barn timber for high beamed ceilings and the feel of post and beam construction. And much of the wood retains its original red paint.
In fact, very little remains of the former restaurant beyond the massive two-sided fireplace. No small task, the Grabes even removed the plaster that covered the chimney for decades, allowing the exposed-brick to furnish a warm touch.
Antique stained glass windows were discovered in a Nantucket antiques store and tables whose hand-carved legs now adorn built-in shelves.  Other windows were custom made, which involved a painstaking process of adding lead strips by hand.
On Friday, Daneen and Doug were working alongside their manager and staff cleaning and fielding phone calls when a Greenwich Health inspector arrived. A half an hour later he delivered the thumbs up and the Little Pub crew cracked a smile.  Nice news for a Friday afternoon.
By Friday afternoon, other than landscaping, all that remained unfinished was the parking lot, which Daneen said would start as early as Monday, and once paved and striped, would take a few days to dry. Her best guess was that Little Pub Greenwich will open on Thursday, Aug 21st or Friday, Aug. 22nd.
All of Greenwich anticipates the opening eagerly, but Daneen said there is one caveat. They don't take reservations. But you can have a beer while you wait. And then there are those Wikkistix!
Related Story:
Greenwich is Getting its Own Little Pub!
---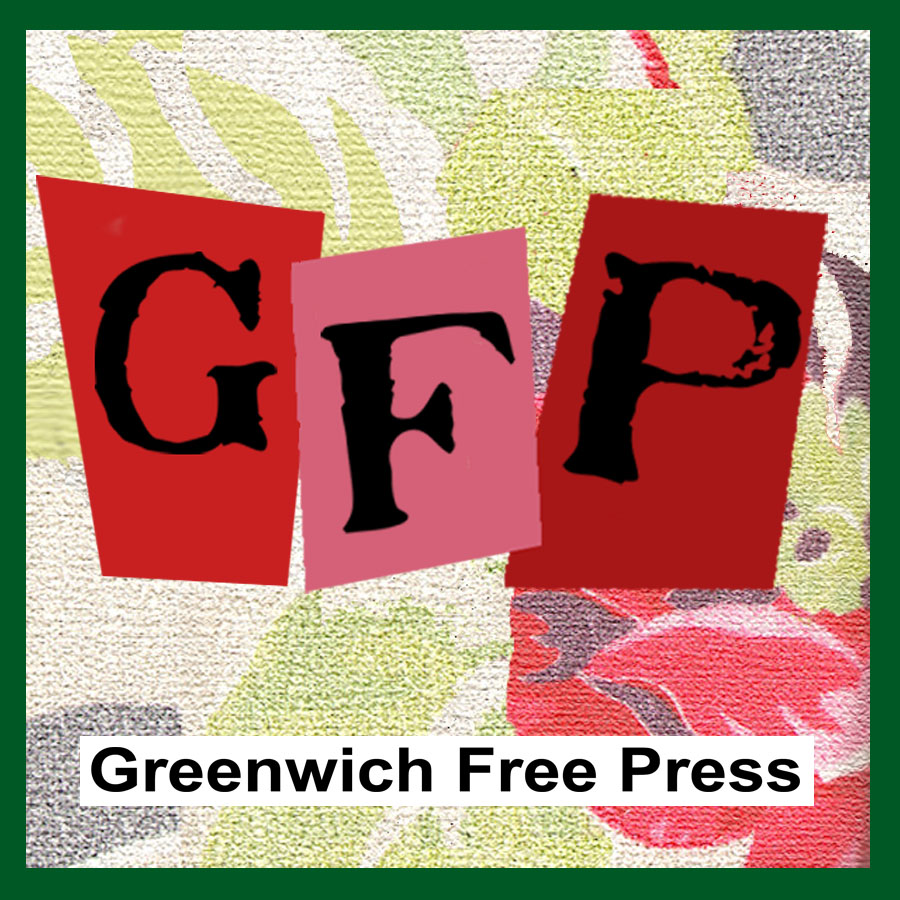 Email news tips to Greenwich Free Press editor [email protected]
Like us on Facebook
Twitter @GWCHFreePress
Subscribe to the daily Greenwich Free Press newsletter.