On Thursday, April 26, the Greenwich Chamber of Commerce presented its annual Business Showcase at the Eastern Greenwich Civic Center in Old Greenwich.
At the biggest networking event of the year, business professionals, residents and those interested in supporting local business explored the aisles that featured over 70 exhibitors, including food and beverage vendors offering samples.
Among the featured companies were the Boxing Club, a new business in the ShopRite shopping center just over the town line in Stamford, the Junior League of Greenwich, Coxe & Graziano Funeral Home, Fusion Academy, India Avenue restaurant, Lorca Coffee Bar, and Sam Bridge Nursery & Greenhouses.
Coming in June to the Stamford area, TITLE Boxing Club, which currently has others locations, including one in Milford, will offer both classes and private training.
The club, which will be open seven days, promises a group and family friendly environment.
Gym owner Pierre Fallot said that gym will focus on having a motivational atmosphere. "It's not like a boot camp. It will have a very community oriented feel."
While other gyms have a maximum number of classes a member can attend, the Boxing Club membership includes unlimited classes. Members can work out whenever they have time and as often as they like.
Mr. Fallot said members can come in and see a personal trainer at any time.
In addition to personal training and workout classes, the gym will offer programs for families, children and sports teams. TITLE Boxing Club is at 1980 West Main Street in Stamford.
The Junior League of Greenwich, which has existed since 1901 and is dedicated to providing programs that improve the lives of Greenwich residents, ran a busy table at the showcase.
The League is known for having the most powerful and dedicated women in the community. Their programs have included alcohol education, child care and parenting council, and their part in a public-private partnership for construction of the Greenwich Pool at Byram Park. Toward that end, the Junior League is accepting donations towards the building of the pool.
By sponsoring programs, the Junior League builds resources for the town.
The Junior League raises money through events like Touch a Truck, which allows children to check out fire trucks, ambulances and police cars in person. This year's Touch a Truck event is scheduled for June 10 from 10:00am to 2:00pm at Greenwich Town Hall.
Coxe & Graziano Funeral Home, located on Hamilton Avenue in Greenwich, offers personalized funeral services. Lead by the Grazianos – Vincent, Jennifer and Vincent Jr – the funeral home is committed to providing professional and compassionate service, and support for families through the loss of a loved one.
Vincent Graziano said that he is proud to be a part of a community that has opened its arms to his family business.
Vincent's daughter Jennifer agreed that the area has a strong sense of community, which her family strives to recognize and honor.
Fusion Academy Greenwich, a revolutionary alternative to traditional schools, offers the option of one-on-one teaching. Represented at the event by Brianne McLane and Stephanie Ferrante, the school has dozens of locations, including Fusion Academy Greenwich located at 66 Gatehouse Rd in Stamford, as well as a location in White Plains, NY and Fairfield, CT.
McLane said whether a student has a learning disability, social anxiety, or wants to remediate a class, Fusion Academy's one-on-one model is ideal.
Fusion Academy offers full or part-time classes depending on each student's schedule. They also offer help with executive functioning, test prep, and study skills.
Fusion Academy offers over 250 classes including not only those found in public school curricula, but also art, music and wellness. Fusion Academy is focused on not only the idea of personalized education, but also in forming mentor-based relationships between teachers and students.
India Avenue, located at 249 Railroad Ave in Greenwich, offering fine and authentic Indian cuisine, boasts a 4.6 out of 5 star rating. On Thursday, showcase guests devoured the samples at India Avenue's table, which included delicious samosas. The restaurant, which opened about a year ago, is open for lunch and dinner, and features a diverse menu including traditional Indian foods, soups, salads, and vegetarian options. India Avenue also offers a delivery service.
---
Lorca Coffee Bar has been in Cos Cob for six months, sharing a space Fleishers Craft Butchery. The coffee bar serves more than just coffee. They have delicious pastries, empanadas, and recently added salads to their menu.
Owner Leyla Jenkins, who emphasized that everything Lorca offers is made from scratch, said she appreciates the kindness and support of the community. Depending on the season, Lorca changes the syrups that are available for flavoring the coffees. This season their specialty is the chamomile honey latte. The meat they use in the empanadas comes directly from Fleishers and they offer plenty of fresh and tasty options for lunch, dinner, and snacks.
Lorca is the perfect place to hang out with friends and enjoy a delicious coffee and freshly baked empanada, soup or sandwich.
Lorca, at 160 East Putnam Ave in Cos Cob, is open seven days a week. Monday through Friday they are open from 7:00 am to 5:00 pm. On weekends they are open from 8:00 am to 5:00 pm.
Sam Bridge Nursery and Greenhouses, a family owned business, was started in 1930 by Samuel F Bridge Jr.
Selling flowers, trees and shrubs, Sam Bridge also offers a landscape design service. Dedicated to providing the best plants and products, as well as tips on gardening and plant care, their North Street operation has been in the family for generations.
Recognized for the quality of their plants, their family-oriented holiday events, and most recently, their winter farmers market, Sam Bridge, located at 437 North Street in Greenwich, is a year-round destination.
---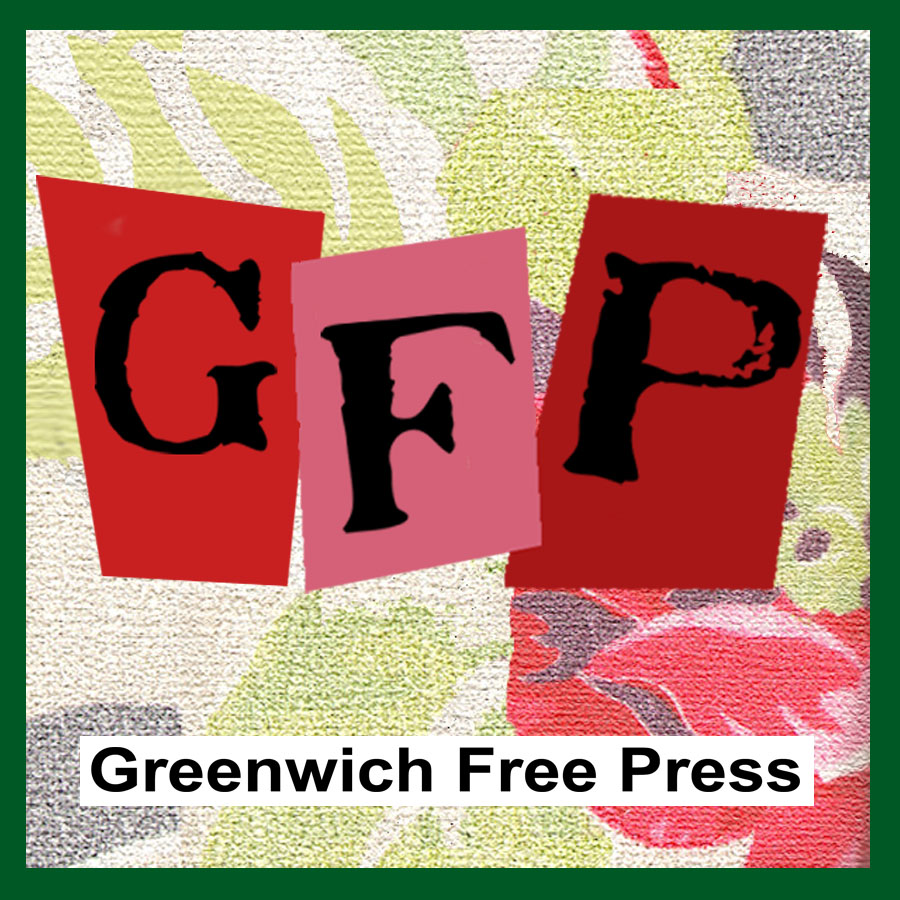 Email news tips to Greenwich Free Press editor [email protected]
Like us on Facebook
Twitter @GWCHFreePress
Subscribe to the daily Greenwich Free Press newsletter.