At the top of Greenwich Avenue, a new men's apparel store, Blankenship Dry Goods  has opened at 16 Greenwich Avenue.
This is the first retail location for the Manhattan based company, which has been around for six years and previously operated via wholesale and e-commerce.
While other companies are outsourcing to China, Blankenship Dry Goods apparel are all made in America.
A vertical manufacturer, all construction and manufacturing are done with Blankenship's own machinery in Connecticut, Brooklyn and Manhattan. Their materials fabrications are sourced in North Carolina and Chicago.
To reinforce the Made in America value, rather than stamping shirts, shorts and hats with a logo, the company discretely features the American flag as a reminder that Blankenship Dry Goods are created stateside.
Eschewing exterior branding, the goal is to have the quality of the apparel speak for itself. Even the storefront is discreet, with the simple circle of stars over the front door.
Visitors to the store, which is decorated with art from SoHo, are met with a pleasant waft of cappuccino, which brews throughout the day from a Brooklyn roast. The free cups of cappuccino are often supplemented with samples of delicious Lady M cakes.
There are just six staples to the Blankenship inventory, but there is a vast array of color choices.
The popular tailgater pullovers are fabricated from a wool cotton berber, and feature two standard pockets for holding keys, phones and wallets, plus two bonus beer storage front chest pockets – hence the name.
The pullovers have metal snaps, canvas detailing and lycra trim, and are great for fall and winter, or even cooler nights during the summer.
---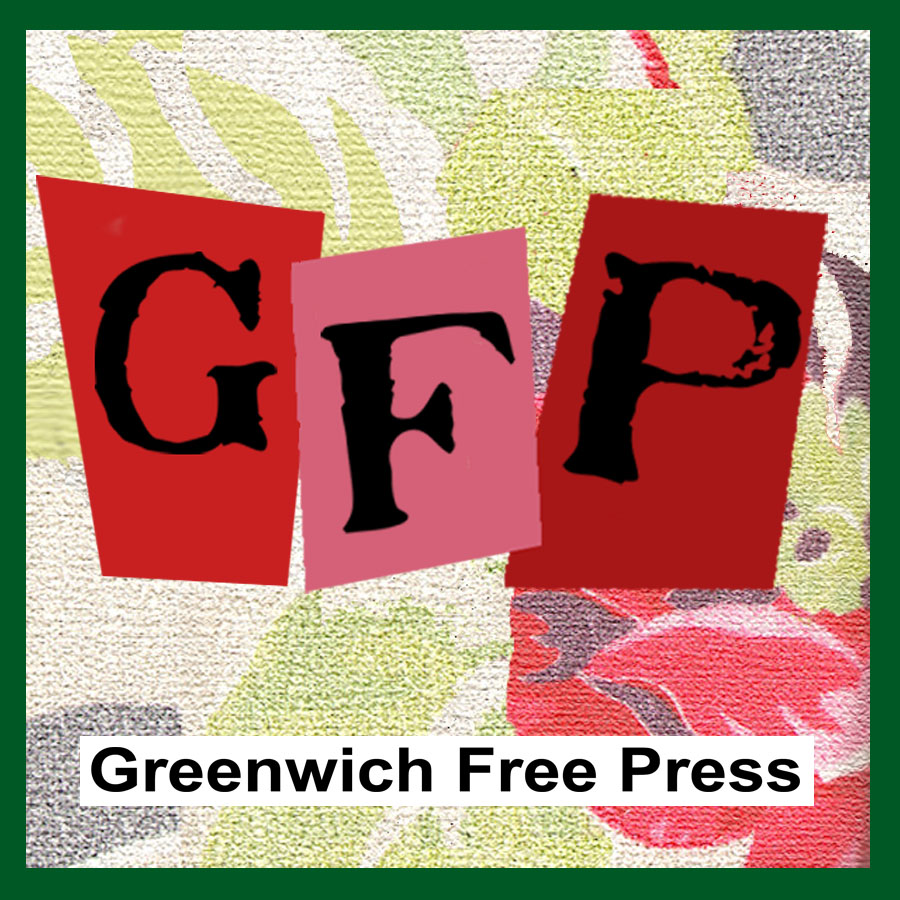 Subscribe to the daily Greenwich Free Press newsletter.
---
The fabrics don't pill. And, whereas fleece made from microfibers are not biodegradable and end up in rivers, streams and our diets, Blankenship's fabrics are cotton based and gentle on the environment.
All the fabrics feature cotton – nothing is synthetic. Even the fabrics that are stretchy are stretch cotton, which is more authentic and natural than, for example, polyester.
Also Blankenship offers the option of customization for special purposes including sailing races, country clubs, yacht clubs, companies, company outings, fraternities, sororities, hedge funds and private equity firms.
Also popular are men's shorts which feature American flag pocketing, and are designed to fade over time.
They also offer an array of men's slacks in cotton twills.
Another staple of the Blankenship inventory are men's Pima cotton Oxford shirts with reinforced arm patches.The store displays are brimming with hats, all of which are manufactured in Connecticut. The hats come in themes including racing, sailing and golf.
Find Blankenship Dry Goods at 16 Greenwich Avenue. (203) 441-0872